Chinese Bullying Spawns Rearmament In Asia And Beyond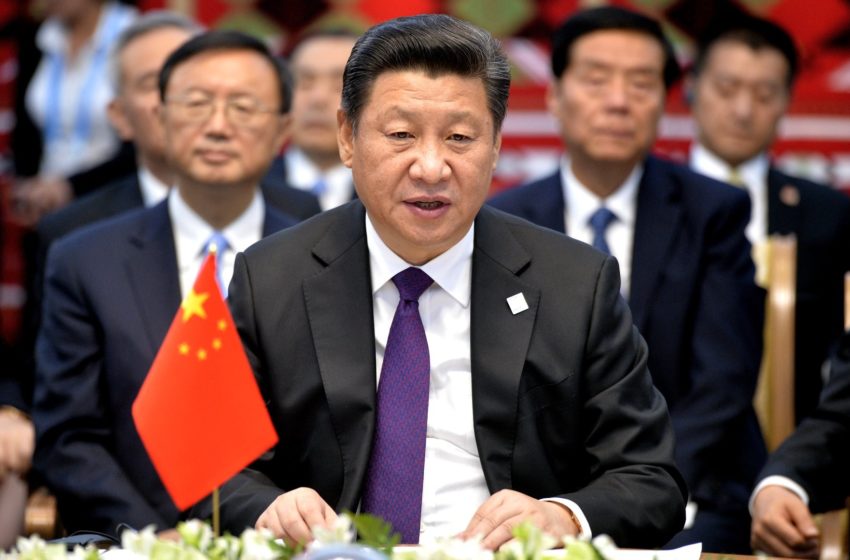 NEW DELHI: China's aggressive behaviour against almost all its neighbours—from Japan to Bhutan—has fuelled a new arms buying spree in Asia. The standoff between Indian and Chinese troops along the un-demarcated and contested Line of Actual Control (LAC) since early May has garnered excessive attention but elsewhere in the region too, countries alarmed by China's expansionist policies have embarked upon ambitious and expensive weapons platforms purchases.
India
India's military, facing the possibility of a two-front war scenario against China and Pakistan, has decided to undertake some emergency procurements ranging from armed and ISR drones to Arctic tents and shelters besides reforming its slow-moving defence acquisition procedures to enable indigenous defence manufacturing.
India is reported to be in preliminary talks with U.S.-based General Atomics to buy six Predator drones besides finalising acquisition of 200 tactical level UAVs to be deployed with units along the LAC. Fast-track purchase of high-altitude shelters and tents for additional troops likely to be stationed along the Himalayan frontier this winter is also under process while different types of ammunition is being imported to stock up on inventories. In the medium term, India is most likely to induct more troops for mountain warfare by raising a couple of new divisions to be placed under the Mountain Strike Corps it established in 2014 in addition to its existing strength. But India is not alone in spending millions in strengthening the military against the new neighbourhood bully—China.
Japan
Japan is sounding the alert ahead of the expected arrival of fleets of Chinese trawlers, escorted possibly by Chinese coast guard vessels. The trawlers are expected to fish in the Senkaku islands, southwest of the Japanese mainland, which Beijing claims as its own. A U.S. pledge to help Japan defend its sovereignty over the islands has been welcomed but increasing Chinese assertion has also compelled Tokyo to rearm.
Top priority is the possible acquisition of as many as 42 vertical lift F35B fighters that will operate alongside the already-contracted for 105 F35A conventional landing and take-off jets. The F35Bs would allow Japan to increase the number of operational bases from 20 to 45. These jets would also operate from the Izumo helicopter carrier which is being suitably reconfigured.
Japan is spending over $4 billion on upgrading the capabilities of its fleet of 200-odd F15J fighters. This includes working out how to transform a large air-defence fleet to take on ground attack roles. Given its proximity to the Chinese mainland and Beijing proxies like North Korea, Japan is toying with the idea of investing in weapons that could hit enemy missiles just before launch. The Japanese air force already has 1000-mile (1,600 km) range air-launched missiles that can be fired from its F35 or F15 jets.
Tokyo is also boosting its satellite coverage and cyber warfare capabilities, readying for the time when outer space could be the battleground in any future conflict. Major investments are also being made in the domestic stealth fighter program F-X.
South Korea
South Korea is reported to be mulling building a 30,000-ton light aircraft carrier with F-35B aircraft on board. Why, one would ask, given that the capital Seoul is less than 60 km from the border with North Korea? In fact, the south faces an existential threat on its land border, given the massive deployment of North Korean troops, tanks and artillery.
But South Korean military commanders are taking a leaf from their experience of the Korean war 70 years ago, when two divisions of US Marines made an amphibious landing on Inchon to open a new front against the rampaging North Koreans (backed by the Chinese). A light carrier, maybe two, could be used to the same effect in the event of another conflict, is the reasoning. The F-35Bs could provide the air cover!
The light carriers would also be useful in pushing back against China's expansion and illegal fishing fleets in the Yellow Sea. The two countries have overlapping claims in the Yellow Sea with China extending its air defence identification zone over waters claimed by Seoul. There have been clashes in the past involving the South Korean coast guard and Chinese fishermen. Although talks have been on to resolve the maritime dispute, a resolution may not be easy, given the Chinese tendency to prolong negotiations in the hope of getting more.
The launch of a military satellite in July will give the military "permanent and secured" communication at a time when the defence relationship with the U.S. is in a flux. In fact, the launch was facilitated by the U.S. which cancelled an old MoU that barred Seoul from building solid fuel rocket engines. The South Koreans are also seeking to end what many see as an anachronism that puts joint command of forces in Korea in the hands of U.S. commanders. This is something Seoul wants to re-negotiate.
Indonesia
Indonesia's defence budget this year was less than $10 billion, with some money subtracted to deal with the Coronavirus. Nevertheless, it is planned to rise to around $20 billion over five years reflecting growing concerns over China's claims to the Natuna islands and about the vulnerability of its sprawling island mass.
The defence plan calls for two F16 squadrons of Block 72 configuration to replace two squadrons of ageing British Hawk jets. Indonesia was also reported to be in negotiations with Russia over buying the Su-25 Flanker jets but this may have stalled over concerns it could run foul over Washington's CAATSA law banning such trade. Jakarta has also shown interest in the V-22 Osprey tilt-rotor aircraft which at $70 million is expensive (and unreliable) but would give flexibility to the Indonesian military in moving personnel and equipment.
Jakarta has also shown some imagination in investing in South Korean designed Landing Platform Docks (LPD) that can carry 200 marines and 40 vehicles. Five of these 11,000 ton-LPDs are being built which would provide an edge, given Indonesia's lack of naval bases and airfields. Incidentally, Indonesia last year launched a tri-service unit for the Natunas as part of a broader plan to beef up defence of its own territorial waters and exclusive economic zone.
Australia
Australia and the U.S. have signed a "secret 10-year agreement on defence cooperation to deter coercive acts and the use of force" in the Indo-Pacific. The agreement will not see Australian naval vessels take part in US naval sailings off Chinese waters, but the two sides will work to strengthen regional militaries and cooperate in the South China Sea.
Canberra recently announced a major hike in the defence budget, to around $187 billion, with the focus on acquiring long-range strike weapons, area denial systems and cyber tools. This year there will be a major accretion in the form of 72 F35A fighters that will begin joining the air force.
This rearming will take time. But the decision to do so has sent China a message: the coalition of forces that it has always diplomatically sought to prevent from happening is taking a new and formidable shape precisely because of its ham-headed bullying and intimidating. The gloves are slowly coming off and Beijing needs to back off and do some hard thinking.