China Ready To 'Cool Down' Situation Along Border In First Sign Of Rethink On Eastern Ladakh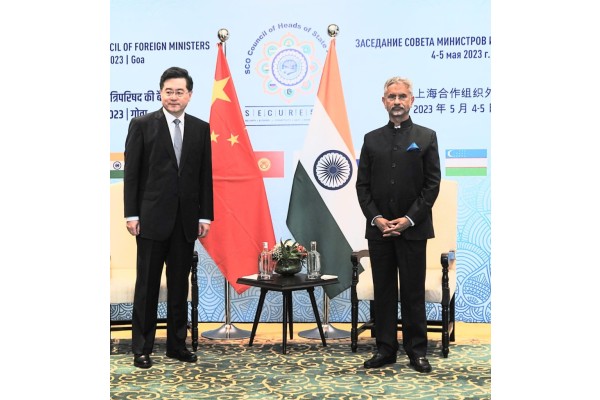 GOA: In a first sign of a possible rethink on easing tension in Eastern Ladakh, China has expressed its readiness to "cool down" the situation along the border.
"Both sides should continue to implement the important consensus reached by the leaders of the two countries, consolidate the existing achievements, strictly abide by relevant agreements, take joint action to further ease and cool down the border situation, and maintain sustainable peace and tranquility in the border areas," Chinese Foreign Minister Qin Gang was quoted as saying following his conversation with External Affairs Minister Jaishankar on the sidelines of the Shanghai Cooperation Organisation (SCO) meeting on Thursday.

India and China have been locked in a military standoff in Eastern Ladakh since May 2020 following Chinese incursion across the LAC. India is insisting that China must restore the status quo ante as it existed before May 2020, in order to normalise ties. So far, the Chinese side has been insisting that the border situation must be de-linked from the overall normalisation—a position that India has repeatedly rejected.
The suggestion of a thaw on the borders precedes the summit of the SCO that India will host on July 4, where Chinese President Xi Jinping has been invited.
On Thursday, External Affairs Minister Jaishankar also said that discussions with Qin covered the upcoming SCO summit and the G-20 that India is hosting, where again President Xi has been invited.
Unsurprisingly, Qin said China supported India in hosting a successful SCO summit, according to a Xinhua report. He added that as the current chair, India will display the spirit of solidarity and collaboration and play a positive role in making the summit a success.
In tune with his statement on the border, Qin laid down the mechanics of reviving ties and shared an expansive vision of what India and China can do in the region and beyond.
He said China wished to work with India to carry out bilateral consultation and exchange, enhance dialogue and cooperation under multilateral frameworks and deepen coordination and collaboration on international and regional issues.
He added that the two neighbours must embark on a new path of harmonious coexistence, peaceful development and common revitalization, contributing to their respective national rejuvenation and injecting stability and positive energy into world peace and development.
(This article appeared first on indianarrative.com)