China Gets Quad Prick, Australia To Join Exercise Malabar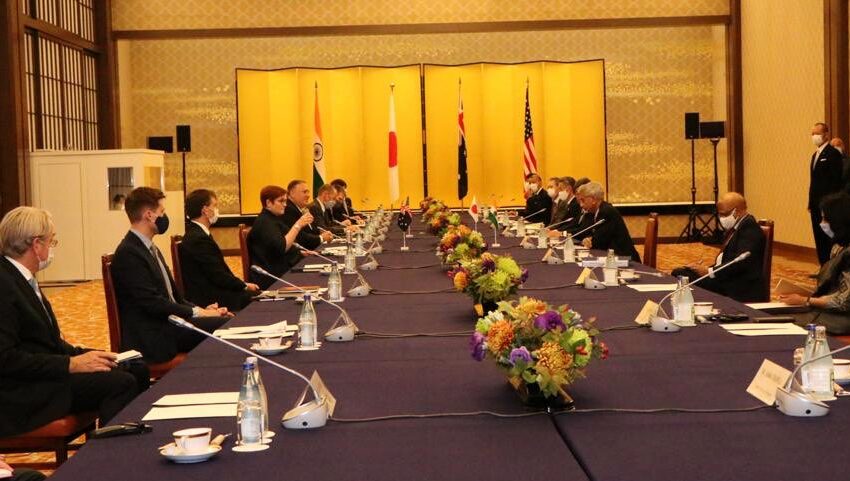 NEW DELHI: After months of deliberation, dithering and carefully dropped hints, India bit the bullet, formally inviting Australia to take part in the so far trilateral Malabar naval exercise in November. Australia will make up the fourth participant, the others being the US, Japan and India.
"As India seeks to increase cooperation with other countries in the maritime security domain and in the light of increased defence cooperation with Australia, Malabar 2020 will see the participation of the Australian Navy," India's Defence Ministry said. "The participants of Exercise Malabar 2020 are engaging to enhance safety and security in the maritime domain. They collectively support free, open and inclusive Indo-Pacific and remain committed to a rules based international order"
Earlier, the Ministry of External Affairs is reported to have told the Defence Ministry it has no issues with Australia's participation. Clearly, the MEA has taken into account possible repercussions on the border talks with China, the 8th round of which is expected to be held this week.
The issue of Australia's inclusion was discussed when the foreign ministers of India, U.S., Japan and Australia met in Tokyo on the 6th of this month. No announcement was made then but the inclusion of Australia, which has been keen on joining Malabar, was widely anticipated.
"This builds on the Comprehensive Strategic Partnership, to which Prime Minister Morrison and Prime Minister Modi agreed on 4 June 2020, and which I progressed with my counterpart, Minister of External Affairs Jaishankar, this month when we met in Tokyo. It will bolster the ability of India, Australia, Japan and the United States to work together to uphold peace and stability across our region," Australian Foreign Minister Marise Payne.
The 'non-contact-at-sea exercise' will be held in the Bay of Bengal and Arabian Sea.