Border Peace Basis For India-China Relations In Other Areas: Jaishankar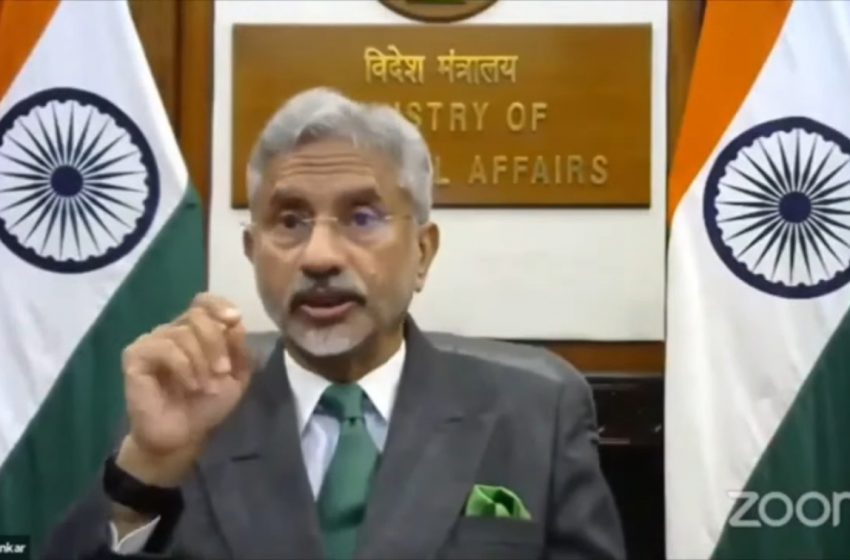 NEW DELHI: India's External Affairs Minister S Jaishankar appeared to sound a pessimistic note about the future of India-China relations, saying: "I really don't have a definitive answer to offer at this point in time. Whether it is our immediate concerns or more distant prospects, the development of our ties can only be based on mutuality—mutual respect, mutual sensitivity and mutual interests are its determining factors. Any expectation they can be brushed aside is simply not realistic".
Delivering the keynote address via video link at an event organised by the Institute of Chinese Studies in Delhi, he warned that "sensitivity to each other's concerns cannot be one-sided" and underscored India's bafflement over what caused China to so profoundly disturb the relationship last year in Ladakh. "They not only signalled a disregard for commitments about minimizing troop levels but also showed a willingness to breach peace and tranquility… to this date we have yet to receive a credible explanation for the change in China's stance."
Jaishankar laid out an eight-point roadmap that he said must underpin the India-China relationship.
Agreements already reached must be strictly adhered to
The LAC must be observed and respected, no attempt should be made to unilaterally change it
Peace and tranquility in border areas is the basis for relations in other areas
A multi-polar Asia is a constituent of a multi-polar world
Reciprocity is the basis of relationships between all states
Each state will have its aspirations and these cannot be ignored
Divergences and differences must be managed
Civilizational states like India and China must take a long term view
"The India-China relationship today is truly at a crossroads. Choices that are made will have profound repercussions, not just for the two nations but for the entire world," Jaishankar warned, adding that "respecting the three mutuals and observing those eight principles will help us make the right decisions".