A Guide To Contemporary China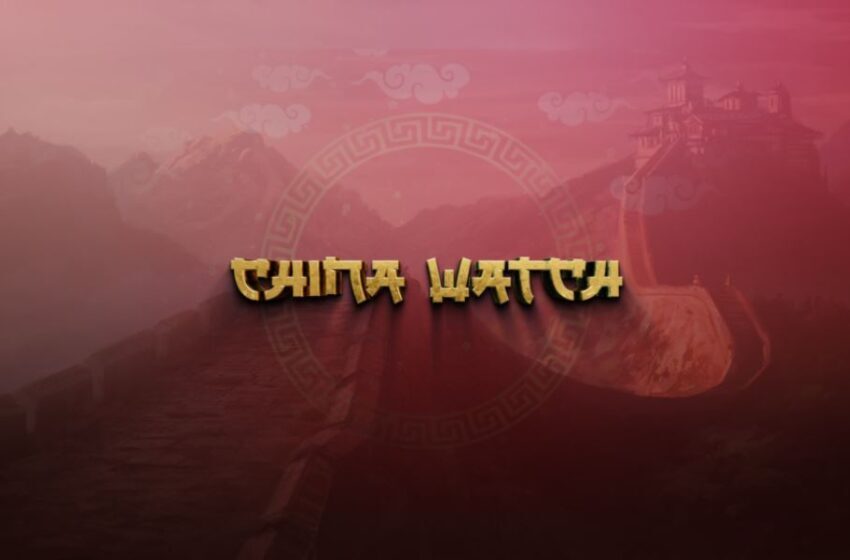 Authorities Back Off Over Vaccinations Blacklist
China's bid to get people vaccinated against COVID-19 may be going a little too far. Recently, authorities in Wancheng town in South China's Hainan Province had to apologise, after they called for a "blacklist' on people who had not been vaccinated. The blacklist would have barred their access to public transport and entry into restaurants and supermarkets.
"We sincerely apologize for the improper way that we mobilized vaccination," the statement said.
Forcing people to get vaccinated has uncovered deep divisions offline. While some netizens have criticised the "unkindness" and "power abuse" of a few regional governments in the COVID-19 vaccine rollout, others have argued that it was necessary for the authorities to use "special means" to persuade people to get inoculated.
"To be vaccinated and protect yourself from the coronavirus is good for all of us," one Weibo user wrote on Thursday. "I don't think there's anything wrong in the government doing this."
Source: Global Times
Documentary Blames "Two Faced" Officials For Terrorism In Xinjiang
State broadcaster CGTN has released a number of documentaries about the government's war against Uyghur terrorists. Curiously, the documentaries even identify some of these Uyghurs as former government officials. The War in the Shadows, for instance, admits that former senior officials of the Xinjiang Uygur autonomous region were found involved in sabotage. These "two faced people" – as the documentary refers to them – include Shirzat Bawudun, former police chief of a county in Hotan, and Sattar Sawut, former director of the regional education department.
The documentary claims that Bawudun collaborated with extremists belonging to the East Turkistan Islamic Movement and facilitated their activities in Xinjiang. It alleges that he and Sattur offered monetary inducements of other former senior officials. They also tried to "poison the minds" of the younger generation to groom them into becoming separatists. The documentary claims both officials have been given death sentences with a two-year reprieve.
Source: www.chinadaily.com & Agencies
Only Adults Can Buy Lighters In Fire-Prone Sichuan
Forest fires are so common in southwestern China's Sichuan province that authorities have implemented what is said to be the country's strictest-ever brushfire prevention policy during the current high-risk season. This extends to limiting the purchase of matches and lighters to adults with valid IDs, meaning no one under the age of 18 is allowed to buy such products. The notice also encourages locals to trade in their old lighters for new ones, though it doesn't say whether such exchanges are discounted or free.
Source: sixthtone.com
China's 'Ear Economy' Booms During Pandemic
The pandemic has thrown up surprising business opportunities in China, one of them being the "sleep economy", where people buy luxury products to help them sleep better. There's also the "ear economy," comprising of online audiobooks, audio live-streaming, and pay-for-knowledge products, that have witnessed rapid growth in recent years. The country's market size of long-form audio content is expected to hit over $8 billion next year, and the number of online audio service users will exceed 900 million in 2023, according to data from iResearch, an independent market research company.
For many people, listening to audio programs has increasingly become a part of their daily routine in these Covid times. So, whether its during lunch breaks, taking courses – business and finance are the most popular – or spending me time on weekends, audio content is a must have. The most positive fallout is for books. According to a national reading report released by the Chinese Academy of Press and Publication (CAPP) in April 2020, Audiobook mobile apps were the most popular choice among Chinese adults on audio content platforms, while young users preferred radio dramas.
Source: http://en.people.cn
'Smart Breakfasts' The Norm In Shanghai's Workplaces
Breakfast is one of the most lucrative businesses in the Chinese food space given the fact that most Chinese employees – especially in the metros – are willing to spend good money on food without having to leave their workdesk. This is where the Chinese "intelligent" breakfast outlets come in. Introduced as a public welfare project this year in Jiading District, a northwestern district in Shanghai, authorities have teamed up with food enterprises to provide Chinese buns, soy milk, pizzas, burgers to more complicated options such as eggs and bread.
Once purchased, the equipment will automatically heat up the food and deliver. It can also be pre-ordered through related app, so workers can simply pick it up from the machine. Encouraged by corporations, the "smart breakfast" is now becoming a staple diet in many of Shanghai's workplaces.
Source: www.shine.cn