A Guide To Contemporary China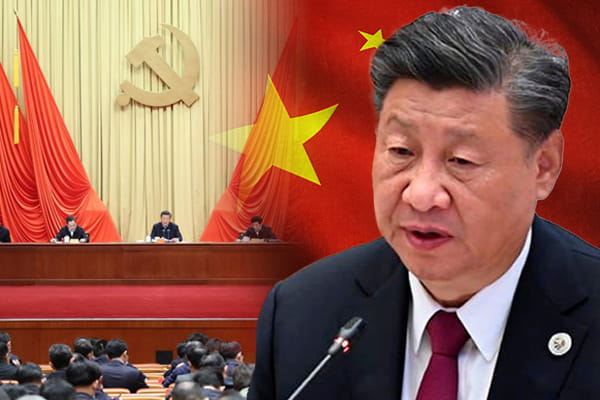 Chinese Soccer Hits Rock Bottom
China has set itself the target of winning the men's World Cup by 2050. That goal, however, has never felt more distant than it does today. The Chinese men's national team did not just fail to qualify for Qatar 2022; it only managed a single win this calendar year — a 1-0 victory over Hong Kong — and suffered humiliating losses to Vietnam and Oman. (The coach who presided over much of this failed campaign, Li Tie, is now under investigation for corruption.) Part of the Chinese's soccer's failure is low success of domestic soccer. Domestic soccer has long been seen as a national embarrassment in China, a newly-fledged sports superpower where a patriotic public now expects only victories and gold medals. But the year 2022 has been especially cruel to Chinese soccer as the Chinese Super League (CSL) has suffered a catastrophic reversal of fortunes in recent years. The pandemic ensured CSL clubs' debts quickly became unmanageable, and their backers — many of them under financial pressure themselves — were less willing than before to underwrite the losses. Several clubs did not survive.
Source: Sixth Tone
Farmers' Markets Become 'Intelligent'
Farmers' markets across China are becoming smart and digital thanks to the development of 5G, big data, Internet of Things and other technologies. Digital displays, intelligent electronic scales, and QR codes that can track agricultural products' origins are easily seen in today's Chinese farmers' markets. What's more, farmers are even selling vegetables on livestream platforms. Here is how it works. At the entrance of a market in Jiangbei district, Ningbo, east China's Zhejiang province, there is a screen that displays vegetable prices, real-time transaction data, foot traffic and testing results of vegetables. Customers are given a payment receipt after each purchase, which is printed with a QR code. Once they find the products they have bought are of poor quality or have other safety issues, they can scan the code and trace the origins of the products on the market's information system or other platforms. Liu Dacheng, deputy director of the Institute of Internet Industry, Tsinghua University, told People's Daily that the environment and experience of grocery shopping are being constantly improved from the streetside stalls and traditional farmers' markets to the emerging intelligent markets. "Digital technologies ensure better food security," Liu said, adding that the intelligent upgrading of markets not only lifts customer satisfaction, but also facilitates the daily operation of merchants.
Source: People's Daily
Women-Only Gyms Explode in Popularity Across China
Women-only gyms are mushrooming across the country in recent years, including in metropolises like Beijing and Shanghai and lesser-known cities (in the West, anyway) such as Qingdao, Tianjin, Wenzhou, Shantou, Shenzhou, and Shenyang.hese 'female gyms' emerge as more women in China embrace workouts and fitness culture. Many female celebrities and influencers have also actively shared their workout routines on social media, encouraging even more women to get active. According to a 2022 report from the Chinese fitness chain LeFit, 54% of their members identify as women, and they are overall more active than men. Moreover, female members are twice as likely to pay extra and hire personal trainers. The idea for women-only gyms came after gym owners found that while women were becoming more visible in gyms that used to be dominated by men, there was increasing concern over sexual harassment and 'gymtimidation' by zealous 'fitness fanatics.' "I've encountered many men who always occupy the equipment in the gym, and sometimes they're not even training, but just chatting or taking selfies of their muscles," shared a female sports influencer.
Source: Radii China
China's Elephants Become 'Stars' On YouTube
Who were the most popular animal stars on the internet in 2021? One of the top answers has to be the wandering elephants of Southwest China's Yunnan Province. Viewed constantly on social media this herd of elephants set out from the rainforest, passed through cities and villages, wandered through valleys and fields, crossed hills and rivers, and finally returned to their home. The journey of the 15-member family took 124 days and covered more than 1,400 kilometres. The journey has caused netizen to dub them "the adventurous elephants" and they have become famous not only in China, but all over the world. The BBC described their migration as a Tolkien-style "epic journey," and video clips of the elephants were viewed millions of times on YouTube. A year on, their story is still continuing.
Source: Global Times
Ice Park Takes Shape As Workers Face The Cold
Despite extremely cold temperatures and strong winds in recent days in Northeast China, workers are not slowing down as they build an ice and snow wonderland in Harbin, Heilongjiang province. Since the first block of ice was pulled from the frozen Songhua River early this month, thousands of sculptors and support crews have joined in building the 24th Harbin Ice and Snow World, a chilly live-action amusement park harmoniously combining ice, snow, sound and electricity. Most of the main ice buildings in the park have been finished and the park is expected to open in a few days. On 810,000 square meters, it will present visitors with more than 100 groups of artworks using more than 150,000 cubic meters of ice and snow. A giant Ferris wheel in the shape of a snowflake has been built in the park to provide tourists with a unique experience in a dazzling world when night falls.
Source: China Daily
Rural Residents Bid Farewell To Costly Banquets
Feng Xingran, 82, with mild-to-moderate hearing loss, keeps a clear mind in the changes of banquets held in the small town where he lives. Feng comes from Xiaba Village, Yanhe Tujia Autonomous County of southwest China's Guizhou Province. The village was once heavily engulfed by extravagant funerals and bride prices, and locals would even spend 1 million yuan (about $143,000) building a tomb. Today, the local government rules has now ensured that those times are now gone. So, funerals which lasted 10-15 days with 100 to 200 people in attendance has now been reduced to five, only one member of a family allowed to go to a banquet, and ceremonies – other than funerals or weddings – now having been abolished. Feng Like, Deputy Party secretary of Houping Township, which Xiaba village belongs to says that the local government has set out rules and regulations, to boost "rural revitalization" which has helped villagers break with "backward customs."
Source: Xinhua