A Guide to Contemporary China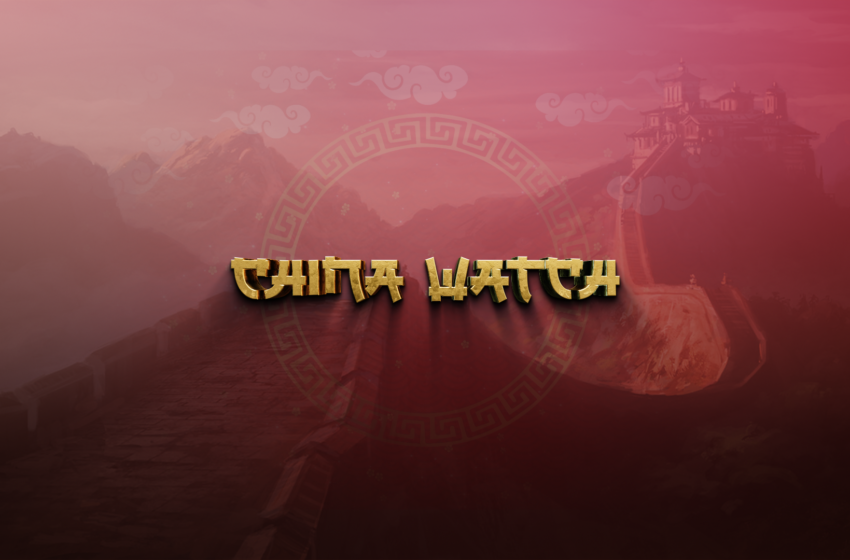 Laughter: Officially Sanctioned By The Government
Laughter is the best medicine especially when it is sanctioned by the government! CCTV (China Central Television) has grabbed eyeballs with its new show 'Gold Medal Comedy Class.' Ever since its first performance telecast late last month, the show has been trending on Weibo with 600 million views.

The show which involves traditional crosstalk, short sketches, musicals and puppet shows, much loved by Chinese, is not easy. Aspiring comedians who are the stars of the show will need to pass a four-phase test to reach the final stage, a graduation performance. Tutors will give lectures and guide them throughout each phase. The tutors are elders and noted comic artistes trying to ensure that China's comedy tradition is passed on to the next generation in the proper manner.
Source: Global Times
English At All Costs
The latest craze hitting China is the pressure to learn English. According to stressed out Chinese parents, learning English can determine whether their child enter a top school. A British organization Cambridge English is catering to this demand where children have to clear a tough exam to get entry. Fees for this exam called the KET are a mind-numbing 5,000 yuan ($760) and Chinese parents huddle in internet cafes to register online. Preparations for this exam can start for children at the age of three and people drive hundreds of miles to get their child to a test centre. Parents say this is all par for the course as the Cambridge English certificate could open the magic doors to top schools.
Studies show that the English language training is a lucrative market in China estimated at $75 billion by 2022. For parents and children though the monetary and social costs are enormous.
Source: sixthtone.com
COVID Hurts Reel Bad
Movie watching is a beloved pastime in China especially during the Spring Festival. Comedies and family films in particular are always the most popular movies during the Chinese Lunar New Year holiday, the biggest period for family reunions in China. But as with the rest of the world, the global pandemic has played spoilsport with the Chinese movie industry. One particularly beloved film series is Detective Chinatown and filming of the third instalment has been postponed for a year due to the pandemic. Add to that people are travelling in lesser numbers due to fear of infection, in the process curtailing family outings. Experts say the impact will stretch well into this year and perhaps for more years to come.
Source: CGTN
Spreading Love For India
Post the LAC clash, nationalist passions are certainly riding high in China with many viewing India with suspicion. But many others see India through another lens, Bollywood.
Chinese national Cecilia Xu wears a ghagra choli and regularly dances to Bollywood songs at an Indian restaurant in the heart of Beijing. She is a fan of Hrithik Roshan whom she has met twice, the last as recently as January last year outside the actor's home in Mumbai. It isn't Hrithik though who rides high in Chinese hearts — it's the three Khans especially Aamir whose fan base has exploded after Three Idiots was screened in China in 2012. His Chinese-fan club is managed by Yang Aije who promotes it online and offline under the name "Aije." She organises social media campaigns for his films, reason why Dangal became a blockbuster hit in China raking in 1.2 billion RMB and 461,000 hits on YouTube.
Film-stars aside, video blogger Xiaotao has created his own social media account on India and WeChat and Weibo. The title which is "Incredible India" has over 100,000 followers. Despite the fanbase, Xiaotao admits he gets more than his fair share of trolls. "Some of my followers have a very 'different' view of India. But still there is a solid base who support the cause to spread information about the country."
Source: Radiichina.com
Name Calling
What's in a name? Plenty, as McDonald's China found out to its cost. The fast-food company's decision to change its company name from Maidanglao, a loose transliteration of the English name, to Jingongmen, or Golden Arches has got users of Chinese social media raving and no, none of it is good. "Jingongmen sounds like a name for a Peking duck restaurant or a traditional Chinese medicine store," wrote one user on Weibo. Alarmed, the burger king hastily assured its fans that its fast food stores would bear the same name. Translating English names into Chinese has often proved a nightmare. Recently, the NBA team the Dallas Mavericks asked fans to come up with a new Chinese name for them on Weibo as their current name xiaoniu, when literally translated means "little cows!"
Source: sixthtone.com
Make 'Feminine' Men Masculine
Chinese men are being 'feminised' and China's Education Ministry is determined to do something to stop this "masculinity crisis." The solution is free college education but more importantly "better gym instructors" who will induce better physical and mental health. These "necessary moves" have come after the Chinese People's Political Consultative Conference, a top political advisory body, warned recently that Chinese schoolboys are "weak, self-effacing, and timid." The solution being explored is two fold: more fresh meat in their diet and a campaign to wean young boys away from K-pop stars who the authorities believe are "handsome in a very delicate manner."
Source: sixthtone.com
Children Outside Marriage? No Way
Chinese social media users are upset because star singer songwriters Hua Chenyu and Zhang Bichen, who are in a relationship, have decided to have a daughter without getting married. The news has taken Weibo by storm generating 1.7 million comments, with many expressing huge disappointment.
"I canceled Hua," wrote a fan who had followed the idol since 2013. "I wouldn't do so if he just got married or had a kid. I don't know how different he is on the stage and in private."
Why is this such a big deal? Yang Hong, a lawyer specialising in women and children's rights claims China's constitution advises against having a child outside marriage as it will not constitute a "happy life" for the child.
"No one can promise that they will remain single for the rest of their lives for the children. If they build a new family with others, it is uncertain whether these children can have a happy life."
Source: Radiichina.com