A Guide To Contemporary China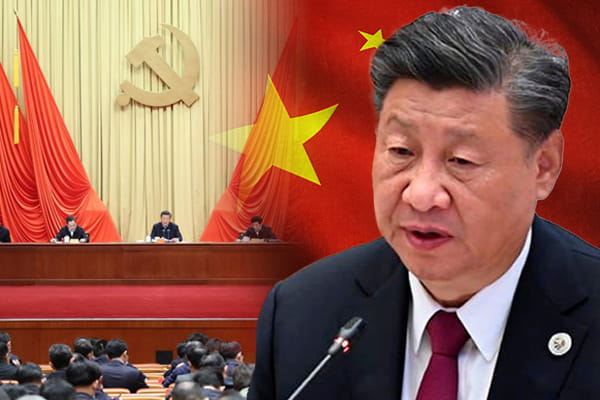 China Will Respond To India's Unfair Treatment Of Chinese Journalists, Says FM Spokesperson
Given India's unfair and discriminatory treatment of Chinese journalists, China has no choice but to take appropriate countermeasures to safeguard the legitimate rights and interests of Chinese media organizations, Chinese Foreign Ministry spokesperson Mao Ning said on Thursday, urging India to "correct its mistakes." Mao's remarks were made in response to the question on whether China has suspended the visas of two Indian journalists. "As far as I know, the Indian journalists' visa status has not been changed. We have always treated China-based Indian journalists like friends and family members," said Mao.

Source: Global Times
France Gears Up To Welcome More Chinese Tourists To Their Country
French President Emmanuel Macron's visit to China has been seen to by many as a bid to revive flagging business ties between the two nations but one sector that has already picked up is tourism. The French tourism industry is expected to see a strong boost as China, one of the world's largest outbound tourism markets before the pandemic, optimized its COVID-19 response and resumed outbound group tours earlier this year, industry experts said. The European country hosted nearly 90 million international tourists in 2019, which made it the top destination in the world in terms of tourist arrivals. In the meantime, more than 50 million tourists visited the Paris region and Chinese tourists made up the second-largest number. They generated more than 1 billion euros ($1.1 billion) in revenue, according to the Paris Ile-de-France Regional Tourism Committee. Catherine Oden, director for China of Atout France, the country's tourism development agency, said she is fairly positive about the resumption of Chinese outbound travel in 2023. "We are truly looking forward to the return of Chinese travellers to our shores," Oden said.
Source: China Daily
Chinese Tutoring Giants Set Sights on Overseas Expansion
China's private tutoring firms once helped prepare millions of students to study abroad. Now, as regulators restrict extracurricular education at home, some are tapping an alternative market: the children of Chinese living overseas. Major Chinese education companies have operated overseas subsidiaries for years, but what was once considered a sideshow is now a lifeline, as hard-hit firms adapt to China's "double reduction" policy — a regulatory campaign launched in 2021 targeting excessive homework and private after-school tutoring. Chinese parents living overseas, many of whom were once top students in China, have witnessed this expansion first-hand. "Basically all children of Chinese origin take extracurricular Chinese courses of some kind," Zhang Jiao, a Silicon Valley-based mother of a ten-year-old said.
Source: Sixth Tone
Chinese Employees Yell At Bosses: Images Go Viral On Social Media
Chinese social media can have the power to embolden users and at times embarrass big corporations. Screenshots of China Electronics Technology (CETC) Chengdu employees yelling at their leaders went viral on the internet for the wrong reasons. A social media user, Linge Jinglue, shared some screenshots received from a friend, who was working in the company's Chengdu branch. In the backdrop of the Qingming Festival, a boss in the Software Development Department of the company asked his employees to work overtime, and this demand angered the workers. The employees complained that they were made to work overtime till as late as 11 PM, which is in violation of the labour laws. A mass resignation ensued, with employees from other departments also joining in. Seeing the situation getting out of hand, the senior leaders in the office tried to pacify employees who by that time started yelling at them about issues such as overstaffing, inefficient management and nepotism.
Source: Guancha
In An Uncertain World, Chinese Youth Find Solace at Temples
Temple excursions have recently become a trendy weekend activity among Chinese youth looking to find spiritual solace and a brief respite from their intense academic and work-dominated lives. According to Trip.com Group, China's largest travel planning platform, bookings for temple visits and excursions have grown by 310% since the fall of 2022. The main demographic behind this recent spike in interest is Millennials and Gen Zers, also known as the 'post-'90s' and 'post-00s' groups in China, who account for more than half of bookings. Young Chinese workers' growing awareness of work-life balance has been a hot topic of discussion in the past few years with the rise in trends like 'lying flat' and 'let it rot,' which refer to cynical views of one's employment situation due to China's increasingly demanding work culture. Many see the rising number of temple visits as part of a growing rebellion against the rat race, but some argue that it's simply another trendy photo op.
Source: Radii China
Chinese Scientists Develop E-Skin To Give Robots Sense Of Touch
Chinese researchers have developed a new type of electronic skin (e-skin), enabling robots to navigate their surroundings through touch in the dark when visibility is limited. The soft gel e-skin has a tape-like appearance and mimics the properties of human skin, with features like stretchability and self-healing ability. It is also able to detect changes in temperature and pressure, further enhancing its utility for use in robots. A major difficulty in e-skin development has long been the lack of suitable composites with both physicochemical and sensory properties like human skin. The team of researchers from Southeast University found the solution by developing this new e-skin based on natural silk, a protein material. "The skin has all the desired skin-like physicochemical properties, such as stretchability, self-healing ability, weak acidity and antibacterial activities, and it senses ambient temperature, pressure and humidity once powered on," said Duan Shengshun, a member of the research team.
Source: Xinhua