A Guide To Contemporary China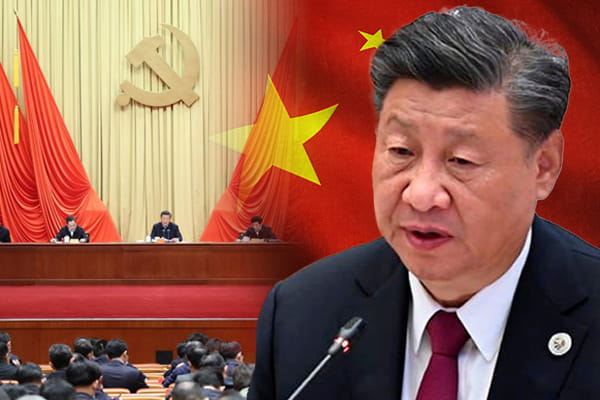 Chinese Navy To Recruit Female Non-Military Aircraft Pilots For The First Time
The Chinese People's Liberation Army Navy (PLAN) will recruit female cadet pilots for the first time ever to fly carrier-based aircraft in its recently launched recruiting program. The navy will expand the selection scope of pilot corps from ordinary high school students and military school graduates to civilian college students and college soldiers and female pilot cadets. The selection targets are science and engineering graduates who are enrolled in the first batch of undergraduate courses or special recruitment courses, among which civilian college students must be fresh graduates. The call for female aviators is part of the PLAN's naval pilots recruitment this year, with successful candidates scheduled to enter the service in three or four years, according to a brochure.
Source: CGTN
China To Prioritise Graduates As It Increases Civil Service Intake
Around 11.58 million Chinese college graduates will enter the labour market this year, a year-on-year increase of 820,000, according to statistics from China's Ministry of Education and the government is doing all its can to absorb them into the public sector. A notice on the employment and entrepreneurship of college graduates in 2023 released by the ministry on November 14, 2022, highlighted the importance of policy-based positions in stabilizing employment and ensuring that the number of college graduates recruited into the public sector is maintained and appropriately increased. More than 20 provinces across China kicked off their written examination for the 2023 local civil intake with priority treatment to fresh graduates this year and multi measures to encourage talents to devote themselves to grassroots service. Most of these provinces have expanded their recruitment quota this year. South China's Guangdong Province plans to recruit 18,258 civil servants for departments and institutions under the provincial government, while Central China's Hubei is budgeting for 11,268 new government workers to be deployed across departments and institutions at city, county and township levels.
Source: Global Times
Nation's Mental Health Better Than Expected Post-Pandemic, Says Report
Chinese people's mental health was "generally good" last year, with about one in 10 adults at risk of depression, according to a report released on Thursday. The rate of adults prone to depression stood at 10.6 percent in 2022, slightly down from the level recorded in 2020, according to a report led by researchers from the Chinese Academy of Sciences' Institute of Psychology. "The rate of depression risk refers to the proportion of people who had reported depressive symptoms," said Chen Zhiyan, a professor at the institute and an editor of the report. "Such a condition will likely be caused by depression or other mental illnesses, or it might be a brief emotional swing." The report was based on a nationwide survey involving about 200,000 people and was released during a news conference in Beijing. Chen said that the mild decrease is partly attributed to increasing accessibility and convenience of mental health services in recent years.
Source: China Daily
China's Tourism Rebound Faces a Roadblock: A Lack of Travel Agents
When China scrapped its "zero-COVID" rules, some predicted a "big bang" for the global tourism industry as Chinese holidaymakers flooded overseas. Before the pandemic, China was the world's biggest outbound tourism market, with 155 million trips taken in 2019. That hasn't happened so far. On Feb. 6, the day that outbound package tours resumed, 676,000 people crossed China's borders — the highest figure in three years, but only around one-third of the level typically seen before the pandemic. The slower-than-expected rebound is partly a result of sluggish demand: The Lunar New Year holiday — the traditional peak travel period in China — was already over by Feb. 6. In many cases, tourists are ready to return to overseas destinations, but travel companies aren't. After three years of practically zero bookings, China's travel industry faces a daunting rebuilding job as agencies have folded or lost staff.
Source: Sixth Tone
'Bride Prices' Continue to Soar in the Chinese Countryside
Rural citizens in China are suffering from an ancient custom called "bride price". A man from Jiangxi province, going by the pseudonym Xia Jun, recently told Xinhua that he would need at least 700,000 RMB (101,000 USD) to afford marriage. In his calculations, he included a car, the down payment for a home, and cai li which directly translates to 'colorful gift,' referring to a mutually agreed-upon and usually one-time payment from the groom's family to the bride or her parents before marriage. This figure is out of reach for Xia, who earns 6,000 RMB (869 USD) a month. Also known as a betrothal gift, bride price has been an important marriage custom for almost 3,000 years. Traditionally, men pay this reverse dowry with money, jewelry, clothing, furniture, animals, or food. Xinhua also reported that these high bride prices have caused a new phenomenon — families negotiating the bride price before a potential couple has even gone on a date.
Source: Radii China
Chinese Police Arrest 90,000 For Wildlife Crimes
Chinese police handled more than 70,000 wildlife-related criminal cases from 2020 to 2022, arresting over 90,000 suspects, a public security official told a press conference Friday. Approximately 1.37 million wild animals and 180,000 kilograms of wildlife products were retrieved over three years, according to Lyu Wuqin, head of the food-and-drug crime investigation bureau under the Ministry of Public Security. The official said all 150 major criminal cases supervised by the ministry during the period had been solved. The numbers were due to a three-year nationwide crackdown campaign launched by the ministry in 2020 against wildlife crimes. The campaign targeted primary areas, including national parks, nature reserves, and key venues such as zoos, circuses, and taming and propagation companies. The campaign retrieved over 120,000 wild animals under the country's special state protection, said Li Jiantao, deputy head of the food-and-drug crime investigation bureau.
Source: People's Daily