A Guide To Contemporary China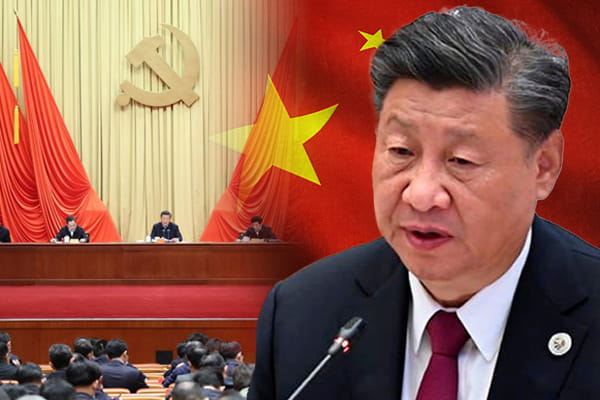 U.S. Embassy Launches WeChat Stickers Featuring Cartoon Eagle
On January 30, the American Embassy in China announced the launch of its very own series of social media gifs, a special 'emoticon collection' featuring a little, somewhat silly cartoon eagle. The U.S. Embassy launched the eagle series on WeChat and also announced the series on their Weibo account, writing that the eagle made its first public appearance in light of the festivities surrounding the Chinese New Year. The eagle is called "Xiaomei" or "Little Mei." The 'mei' is part of Měiguó, Chinese for the 'United States,' but měi also means beautiful and pretty. A hashtag related to the topic made its rounds on Weibo on Tuesday but the topic suddenly was taken offline on Tuesday evening local time, along with some of the media reports about the remarkable WeChat series.
Source: Whats On Weibo
China unlikely to see new COVID wave in coming months: expert
The possibility of a new wave of the COVID-19 epidemic is low in China in the coming months, as the immune protection of the country's population remains relatively high after a nationwide virus outbreak, said a Chinese health expert on Thursday. There is also a low possibility of a large-scale and concentrated epidemic in the short term, Wu Zunyou, chief epidemiologist of the Chinese Center for Disease Control and Prevention, said at a press conference. No new mutant strains of the virus that are significantly more transmissible, pathogenic, and immune-evasive have been detected in China since the start of this year, according to official data. In the future, the epidemic may occur intermittently and regionally for some time, infecting certain groups of people, Wu said, adding that the virus has continued to mutate over the past three years, making it more contagious but less pathogenic.
Source: Xinhua
China's Booming New Toy Market: Hyperrealistic 'Military Lego'
In China, patriotic "military fans" like Li have become hugely influential in recent years. The military fan forum site Tiexue, or "Iron Blood," had over 10 million users until it shut down in 2022. Large military fan communities have also sprung up on Chinese social platforms such as Weibo, Bilibili, and Zhihu. Now, passionate PLA fans are also making their presence felt in another area: the toy market. Domestic toy brands have begun launching Lego-style models based on Chinese weapon systems, hoping to attract a new breed of patriotic young hobbyists. Pirate ships and the Eiffel Tower are out. Tanks and intercontinental ballistic missiles are in. By doing so, the Chinese companies hope to outflank Lego. The Danish company has long dominated China's massive block toy market, which has grown from 14.2 billion yuan ($2.1 billion) in 2017 to 20.6 billion yuan in 2021. But Lego has a longstanding policy of not creating realistic models of military equipment, which has left an opening that domestic rivals aim to exploit.
Source: Sixth Tone
China's Version of TikTok to Begin Delivering Food in March
TikTok's sister app Douyin, which has 700 million daily users in the Chinese mainland, will soon double as a food delivery platform in what could be an effort to tap this market of hungry content consumers. The company will officially launch an in-app meal delivery channel from March 2023 onwards. Internal tests are already underway in three Chinese megacities: Beijing, Shanghai, and Guangzhou. The announcement hasn't been surprising, given that Douyin launched its grocery delivery service in early February. The app's venture into food delivery might have something to do with an agreement it struck with the takeout platform Ele.me in August 2022. China's food delivery services have long been dominated by two major players, Meituan and Ele.me. Both brands' sales account for 95% of the market share, with Meituan alone accounting for almost 70%.
Source: Radii China
Chinese, U.S. scientists Develop Shape-Shifting Robot
If the shape-shifting android in Terminator 2 was stunning, this new design for a 'liquid robot' has brought the film's marvel closer to reality. In a demonstration video, a humanoid robot made of the liquid metal was seen escaping confinement from a cage by melting into liquid and then restoring its figure automatically. This marvel has been made possible by a joint collaboration between Chinese and US scientists. Researchers from Sun Yat-sen University, Zhejiang University and Carnegie Mellon University have developed a deformable, magnetically controlled liquid metal for manufacturing robots. The robot shows high mechanical strength, high load capacity, and rapid locomotion speed in its solid phase as well as excellent shape adaptability in its liquid phase such as elongation, splitting and merging. In its solid state, the 3-millimeter-long robot can achieve a jump height of 60 millimetres, according to the researchers.
Source: CGTN
Smearing Ash On Face Is Considered Good Luck
China's Daur people, one of the many ethnic groups in the country, have an interesting tradition of smearing ash on each other in what is called the "smearing festival." On the 16th day of the first month of the Chinese lunar calendar, children, parents, and elders smear black ash scraped from the bottom of a pot on each other and the one who gets the most ash on his or her face is considered to be the luckiest. These and other traditions of the community have been showcased on social media by an influencer named Yire. Speaking to Global Times Yire said she wanted to create awareness about this unique minority group. Her recent videos about the ice-piercing for fishing in Hulun Buir's first ice and snow sports tourism season, in North China's Inner Mongolia Autonomous Region, have also captured the attention of many viewers.
Source: Global Times