A Guide To Contemporary China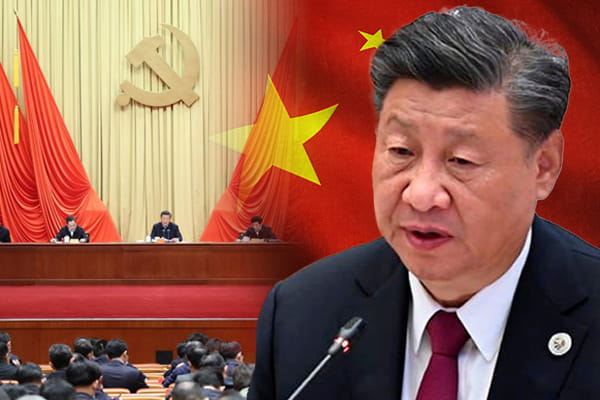 China's top political advisory body prepares for annual session
The 25th session of the Standing Committee of the 13th Chinese People's Political Consultative Conference (CPPCC) National Committee met Sunday to prepare for the first session of the new CPPCC National Committee. Wang Yang, chairman of the 13th CPPCC National Committee, attended the opening meeting. According to the agenda, the Standing Committee of the 13th CPPCC National Committee will deliberate and adopt a decision to hold the 14th CPPCC National Committee's first session. Participants will discuss and decide the quota and list of names of the members of the 14th CPPCC National Committee. The committee will deliberate and vote on the work report of the Standing Committee of the 13th CPPCC National Committee and a report on proposals, which are to be submitted at the annual session, as well as a draft amendment to the CPPCC charter. They will also discuss and vote on the draft timetable and agenda of the upcoming annual session. Sunday's opening meeting was presided over by Zhang Qingli, vice chairman of the CPPCC National Committee.
Source: China Daily
Population records negative growth for first time in 61 years
The population in the Chinese mainland recorded negative growth for the first time in 61 years, decreasing by 850,000 in 2022, data released by the National Bureau of Statistics of China (NBS) showed. Observers said that negative population growth is the inevitable result of the country's long-term low fertility rate but the country's demographic dividend will not disappear as some pessimists claim. By the end of 2022, the mainland population was 1.41175 billion, which includes the population of 31 provinces, autonomous regions and municipalities and servicemen, but excluding residents of Hong Kong, Macao and Taiwan regions and foreigners living in the mainland, a decrease of 850,000 over that at the end of 2021, the NBS announced on Tuesday. It is the first time the country's population has recorded negative growth in 61 years since 1962.
Source: Global Times
After 'Zero-COVID,' China's Families Face A Lunar New Year Dilemma
Families across China are facing a dilemma ahead of the Lunar New Year, which falls on Sunday. Just weeks ago, China abandoned its strict "zero-COVID" policy, and ordered local authorities to get rid of restrictions on intercity travel. For millions of people, this means they're now free to visit their hometowns over the Spring Festival for the first time in years. But many are hesitating over whether to do so, fearing they might accidentally expose elderly relatives to the virus. COVID-19 has spread explosively across China in recent weeks. Many cities believe their outbreaks have already peaked, as the majority of residents have been infected. Hospitals have struggled to cope with a surge of patients in critical condition, and nearly 60,000 deaths have already been confirmed. Yet experts fear the holiday will bring greater risks. The virus has taken longer to reach China's less-developed rural areas, but that is changing as large numbers of city dwellers travel back to their hometowns.
Source: Sixth Tone
Two Chinese manned submersibles complete 175 dives in 2022
Shenhai Yongshi (Deep Sea Warrior) and Fendouzhe (Striver) — two manned submersibles developed by China — completed a total of 175 dives in 2022. They have exhibited world-leading operational and maintenance capabilities, according to the annual conference of a scientific instruction committee for the use of the two manned submersibles, which was held Tuesday. Shenhai Yongshi, which can reach a depth of 4,500 meters, completed 100 dives for a fourth consecutive year, at an average depth of 1,292.52 meters. The submersible spent 180 days operating at sea, where it was tasked with scientific exploration, engineering application, search and salvage, and emergency response. Fendouzhe, which is capable of reaching a depth of 10,000 meters, spent 202 days at sea last year, completing 75 dives. The submersible finished four 10,000-meter-level dives in 2022, bringing its total number of such dives to 25, with 32 people carried cumulatively. The two manned submersibles also successfully carried out joint underwater operations, according to the committee. The committee was formed in 2021 and serves as a communication and exchange platform for users and experts of the submersibles to promote the applications, guide technical upgrading and improve operational capabilities.
Source: Xinhua
Govt Attempts To Curb Soaring Divorce Rate
Divorce rates in China have been on the rise. Social stigma surrounding divorce has been dwindling, and more couples are willing to get themselves out of loveless marriages nowadays. Concerned about its population decline, the Chinese government introduced what it calls a "30-day cooling off period" in 2021. The new rule essentially requires couples to wait another month before finalizing their divorces, and it seems to be working — the country's divorce rate took a nosedive that year. However, many Chinese netizens think that officials may be going too far, especially after a recent incident. On January 8, the Supreme Court of Shandong province published an article on its official account on the Chinese superapp WeChat. Titled 'You can't file for divorce solely on the grounds of infidelity,' the writeup states that if your spouse is caught having an affair but has not cohabitated with a third party, his or her behavior cannot be used as the sole basis for divorce. The article has sparked outrage online. Furthermore, many netizens have pointed out that such a suggestion might scare people away from even getting married in the first place. A hashtag related to the article has garnered over 1.24 billion views on Weibo, China's top microblogging site, at the time of writing.
Source: Radii China
High-speed rail services resume between Chinese mainland, Hong Kong
High-speed train travel has resumed between the Chinese mainland and Hong Kong. This comes a week after border checkpoints reopened under relaxed pandemic restrictions. Every day, 77 bullet trains will operate the 26 kilometers between Hong Kong's West Kowloon Station and the mainland's Futian, Shenzhen North and Guangzhou South stations, as well as the newly added Guangzhou East Station. To board a train, passengers will need to show a valid ticket and a negative COVID test taken up to 48-hours before departure. Experts say the first wave of tourists to Hong Kong is expected in the next three to six months, which could help revitalize tourism, retail, hotel and other industries in the region.
Source: CGTN