A Guide To Contemporary China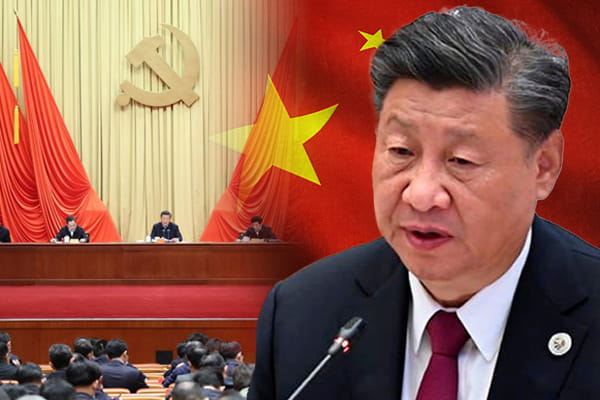 New Rules to Safeguard Older Residents From Scams
China has set up a four-level risk control mechanism to better prevent illegal fundraising by elderly care facilities, as an increasing number of scams targeting older people have led to financial losses, and even death. Local civil affairs bureaus have been tasked with monitoring potential illegal fundraising and ranking their risk levels, according to a guideline published Monday. It was jointly announced by the civil affairs and public security ministries, state market regulator, and the country's top banking regulator. The high-to-low color-coded risk levels would be determined by various factors, depending on their advanced deposit charges, rapid expansion, exaggerated promotions, and lawsuits or complaints against them, among others, according to the guideline. Local officials have also been granted authority to warn and issue rectification orders to violators. China has been promoting the construction of new nursing homes since 2013 and encouraging the private sector to join the senior care sector in helping meet the surging demand. By 2020, the number of beds offered by nursing homes nationwide for older individuals doubled to about 8.2 million from 2012, according to the Ministry of Civil Affairs. But the market expansion has also given rise to scammers who have ended up swindling millions of yuan from older residents,

Source: Sixth Tone
Rising Popularity of 'Bullet Screen' Videos
Online video platforms with 'bullet screen' commentary is becoming super popular in China, thanks in large part to the function's ability to connect viewers in real-time. But what is bullet screen commentary? When you open a video on one of China's video streaming platforms nowadays, whether on your phone or computer, chances are that you will see lines of Chinese characters rapidly firing across the screen. Commonly referred to as 'danmu' or 'bullet screen' in English, the function is offered by some video-streaming websites and allows users to superimpose their comments over the video that's playing. The viewers' thoughts and opinions, usually in the form of 'text + emoticons,' will shift across the video or hover in a particular position on the screen. The feature has become so popular that some people won't watch videos without the bullet screen function turned on, and some even spend more time reading bullet comments than watching the videos themselves. A popular 10-minute video can receive more than half a million bullet screen comments, a much higher volume of commentary than one would find in the traditional comments section below most videos.
Source: Radii China
Medical TV Series Explores The Human Side Of Caring
A new TV series called Thank You Doctor is slowly gripping the attention of Chinese netizens. The series which began broadcasting in early November, has recently captured the attention of the public as well as medical workers after it began airing on CCTV and online platforms including Tencent Video and iQiyi. The medical drama, which was adapted from the popular web novel ICU 48 Hours, tells the story of the medial staff working at the Emergency Intensive Care Unit (EICU) at Tongshan Hospital. Producers say the focus is not just on the treatment but on the human side. For example, when a young child has only one week to live, her only wish is to leave a beautiful picture of herself for her father. The doctors then chose to dress up and take as many pictures as possible each time they treat her. When the father of an autistic child opens a barbecue stall near the hospital in order to earn money to save his child, the doctors buy as much as they can to help out. "When a doctor is not facing a disease, but a patient, our mission is to accompany them. We should accompany them to overcome death. Even if we can't overcome death, we should also accompany them to face the irreversible destiny in front of them. It's not only about medicine, but also humanity," the show's actress Yang Mi told the Qianjiang Daily.
Source: Global Times
Not Chinese Tea, It's Indonesian Coffee Overseas Chinese Crave When They Return Home
China is primarily known for its tea, but it is coffee that is being craved by overseas Chinese when they return. And not just any coffee but Indonesian coffee. As barista Li Shihong points out as he mixes condensed milk and charcoal-roasted coffee to prepare Indonesian coffee. This flavoured coffee is particularly enjoyed by the local community of overseas Chinese who have returned from Indonesia as it often brings back memories of their overseas life. Li, 51, is a resident of Xinglong Township in Wanning, a coastal city in the tropical island province of Hainan in south China. He has been running a cafe with his wife Shen Hongmei for two decades in the town. Both Li and his wife are descendants of returned overseas Chinese. Li's mother had returned from Indonesia and Shen's mother returned from Thailand. Since the 1950s, overseas Chinese from countries and regions such as Indonesia, Malaysia, Vietnam, Thailand and Japan have successively returned to China and settled in Xinglong, with the Xinglong Overseas Chinese Farm featuring a fusion of multi-ethnic cultures. The returned overseas Chinese from Southeast Asian nations have brought back the habit of drinking coffee. "Everyone here drinks coffee and the production process of local coffee is relatively extensive." Shen said.
Source: Xinhua
Railway Station In South China's Guangxi Turns Waiting Hall Into 'Library'
Liuzhou Railway Station in Liuzhou city, south China's Guangxi Zhuang Autonomous Region has rolled out a reading service for passengers, so that they can enjoy reading a wide range of books while waiting for their train. Railway officials say the reading service features a reading area of 300 square meters, over 7,000 books, including audio versions, and over 280 kinds of cultural and creative products. Passengers can borrow books for free, read them in the waiting hall, and then return them in any city in the country. They also have the option of buying the books. "Passengers just have to follow an official account of the reading service on WeChat, then complete the procedures for borrowing, buying or returning the books on their smartphones," explained a staff member at the railway station. To return the books, passengers just need to apply online first, and then a deliveryman will come to collect the books, the staff member added. "The reading service offers an extra option for the passengers, who would otherwise usually play on their phones," said a passenger surnamed Huang, adding passengers can choose from a wide variety of books.
Source: People's Daily
Students Use Artificial Intelligence In Jewellery Design
The advancement of artificial intelligence has blazed new trails for many fields, including jewellery design. Second Life, an online exhibition, shows the creative works by students at the Central Academy of Fine Arts in Beijing to turn jewellery wearing into a much more fun and interactive experience for visitors. People can log on to the website, secondlifejewellery.cn, and "try on" eight groups of digital ornaments designed by CAFA artists. The exhibition is part of a long-term project CAFA has mounted to promote the works of young artists and curators, both in real and digital spaces.
Source: China Daily