A Guide To Contemporary China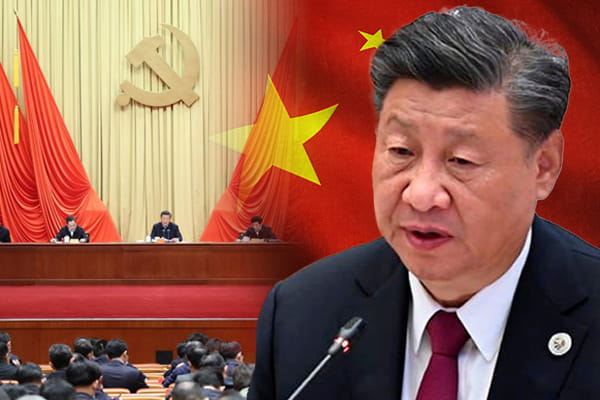 China Leads The World In Higher Education Enrolment Of Students
China has established the world's largest higher education system with more than 44.3 million students enrolled. The gross enrolment rate of higher education increased from 30 percent in 2012 to 57.8 percent in 2021, announced the Ministry of Education on Tuesday at a press conference introducing achievements in the reform and development of higher education since 2012. The number of people receiving higher education in China has reached 240 million, and the average length of education of the new labour force has reached 13.8 years, according to the ministry. Data shows that major changes have taken place in the quality structure of the labour force, and the quality of the whole nation has steadily improved.
Source: CGTN
Vegetable Sales Tumble After Covid Curbs Rise
After the real estate malaise and crippled iPhone production, China's central province of Henan is facing another looming crisis due to the pandemic restrictions — vegetable waste. Nearly 50 counties in the province have witnessed difficulties in selling their fresh produce, with farmers complaining that consistent lockdowns and other excessive curbs have hobbled procurement and strained transportation and logistics, domestic media reported Thursday. Known as the "granary of China," the agriculture hub accounts for around one-tenth of the overall national vegetable production. The issue came into the spotlight after the town of Zhifang reported around 191 million kilograms of cabbage, 3.5 million kilograms of scallions, and other products had been left in farms as they were unable to reach consumers. In a spreadsheet that was widely circulated online, nearly 500 farmers said they were facing difficulties in selling their vegetables, with some even claiming to offer them for free if buyers bore the labour costs.
Source: Sixth Tone
Chinese Netizens Become Obsessed With World Cup Mascot
In the absence of a team of their own to support, Chinese football fans are rallying behind this year's FIFA World Cup mascot instead. Held in Doha, this World Cup's official mascot is La'eeb, a cutesy keffiyeh-inspired figure whose name means 'super-skilled player' in Arabic. On the Chinese lifestyle platform Xiaohongshu, guides to making-your-own La'eeb are blowing up. Other mascot-related posts see fans and pets dressed in keffiyehs, which are traditional headdresses worn by men in arid regions. One search in particular, 'The World Cup mascot has become a tissue-killer,' referring to the tissues needed to DIY the ghost-like La'eeb, has almost 8 million views. The Chinese internet has also given the mascot nicknames: 'dumpling wrapper' and 'wonton wrapper'. They have also compared La'eeb to a Qatari prince who made waves on the internet for his dramatic facial expressions during Sunday's game between Qatar and Ecuador.
Source: Radii China
China's video platforms open up further to South Korean films and TV shows
Chinese movie lovers who are fond of South Korean director Hong Sang-soo were pleasantly surprised earlier in November to learn that his film Hotel by the River was now streaming on Chinese video platforms. Besides this film, which has a 7.3/10 rating on Chinese media review platform Douban more than 10 popular South Korean TV dramas have been broadcasting on several Chinese streaming platforms including Youku and Tencent since early 2022. Various Chinese platforms, be they cinemas or online streaming platforms, have become more welcoming to South Korean films and TV shows and dozens of related works have recently been launched in the Chinese mainland. This has been seen by industry insiders in both countries as a positive trend toward warming cultural exchanges. Speaking at a press briefing on Wednesday, Chinese Foreign Ministry spokesperson Zhao Lijian said that China has imported and distributed many South Korean movies and TV dramas since 2021, adding that there has never been a so-called ban on South Korean entertainment in China, which is open to cultural and people-to-people exchanges with South Korea. South Korea has also viewed the increase in releases in China as a sign of warming cultural exchanges between the two countries and one of results of the bilateral meeting of the presidents of the two countries on the margins of the G20 Summit.
Source: Global Times
China's carbon reduction drive creates more green jobs
As China is pressing ahead on a green development path, green jobs, including forest ranger and environmental sanitation engineer are now becoming highly coveted. Recently, the Ministry of Human Resources and Social Security publicized a new edition of China's occupational classifications with 134 green professions, up from 127 in 2015. According to the ministry, green professions are mainly in such fields as ecological environment monitoring, protection and governance, new energy production, and waste recovery and utilization, with a focus on the sustainable development of production, life and the ecological environment. Among all sub-sectors, the carbon-neutrality sector saw the largest year-on-year increase of over 400 percent in new jobs in the first quarter of this year. Studies show that the total number of personnel needed in the carbon reduction field in China will be between 550,000 and 1 million during the 2021-2025 period. The rise in jobs comes after the announcement of the government to move towards zero carbon emissions. China has announced it will peak carbon dioxide emissions before 2030 and achieve carbon neutrality before 2060.
Source: People's Daily
China's Students Take Part in Outdoor Classes
China's government is encouraging students to take part in outdoor activities and one of the major activities being pushed is bird watching. Bird-watching is one of the activities offered by the public benefit program "Park Classes," which was initiated by the Wuhan municipal garden and forestry bureau in 2016. The program aims to help foster the concept of environmental protection among primary and middle school students, and to help children get close to nature through a variety of outdoor activities, developing their ability to explore and take action. Among the courses on offer is the restoration of small and micro wetlands, which requires a considerable amount of hands-on practice. Under the guidance of tutors, students are required to conduct research on a 500-square-meter wetland in a city park, and then take action to promote its restoration.
Source: Xinhua