A Guide To Contemporary China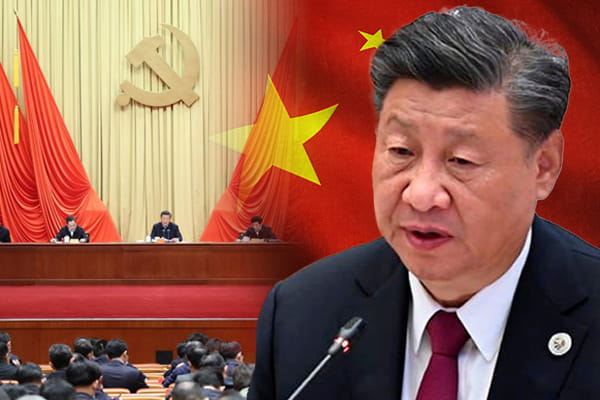 China Boosts Its Book Diplomacy
China seems to be relying far more on books to promote a positive image of itself across the world. The trend which was noticeable at the Frankfurt Book Fair, one of the largest events of its kind, saw more than 1,000 different kinds of publications exhibited at the Chinese booths. This was followed up by a larger than usual display at the Indonesia International Book Fair in Jakarta and the Riyadh International Book Fair that wrapped up on November 2. The books cover various aspects of China including its culture, history and politics as well as contemporary fiction. What is interesting to note is that an increasing number of Chinese books have been published abroad in the past few years.

Source: Global Times
Hungarian Speed Skaters May Now Skate For China
The Hungarian National Skating Association announced that Shaolin Sándor Liu and Shaoang Liu, brothers and short-track speed skaters who medalled at the 2018 and 2022 Winter Olympics, have requested permission to renounce their Hungarian nationalities. Many believe the Liu brothers are heading for China where they will apply for Chinese citizenship due to their father's Chinese ethnicity and the fact that their longtime coach, Zhang Jing, is also based in China. Zhang has been the head coach of Hungary's men's short-track speed skating team since 2012, but she recently left to become the head coach for China's national team. Chinese netizens, however, are not happy with the switch. Some see the Liu brothers' decision as "two-faced." One netizen wrote: "[The Lius] are not sincere in their desire to compete for China at all… It's unnecessary to ruin our reputation just for a few gold medals."
Source: Radii China
Small Vendors Determining Ali Baba's Fate
For years, Alibaba has reigned supreme over China's $2.6 trillion e-commerce market, but that is changing fast. Since mid-2021, the company has seen its share price plunge from a peak of $228 to just over $65. China's regulatory clampdown on big tech companies has played a major role in Alibaba's decline — as has the "zero-COVID" policy and the slowdown in the Chinese economy — but there's more to it than that. The company has also struggled to fend off competition from some formidable new rivals. China's major social media platforms — including Kuaishou, Xiaohongshu, and Douyin — have aggressively moved into e-commerce, and they have already made big gains. Douyin is reportedly targeting a gross merchandise volume of 1.7 trillion yuan ($235 billion) in 2022, up from 700 billion yuan last year, according to tech media outlet 36kr. The key to their success is the attractive offerings they have made to thousands of Chinese vendors who have already moved part of their business from Taobao (the e-commerce platform run by Ali Baba) to these new platforms. These small vendors are slowly affecting Ali Baba's fortunes.
Source: Sixth Tone
Exhibition Encourages Taiwanese Youth To Seek Opportunities In China
Chinese media claim that some Taiwanese compatriots living in Beijing are expressing confidence in seeking opportunities on the Chinese mainland after viewing an exhibition showcasing the nation's achievements. Recently, about 20 young people from the island, including university students and some who are working in Beijing, visited the exhibition called "Forging Ahead in the New Era" at the Beijing Exhibition Hall. The exhibition includes achievements made in efforts to deepen cross-Straits integration, curbing "separatist attempts" to achieve "Taiwan independence" and preserve prospects for peaceful reunification. At the area demonstrating cross-Straits exchanges, a picture showing several young volunteers from Taiwan providing services at the 2022 Beijing Winter Olympics during this year's Spring Festival holiday is displayed on the wall.
Source: China Daily
School Uniforms Integrating Dunhuang Become A Viral Trend
New uniforms integrating elements of Dunhuang culture for students of a school in Dunhuang, a city known for its Mogao Grottoes, in northwest China's Gansu Province, have recently attracted widespread attention. Elements of a mural found inside cave No. 31 of the Mogao Grottoes were added to the design of the uniforms of Dunhuang No. 4 Middle School. In recent years, Dunhuang has been making constant efforts to introduce Dunhuang culture to its schools. In October 2020, a video of students in school uniform doing the "Dunhuang dance," a genre of classical dance, in the playground of a high school during a class break went viral. The dance they were doing has now become a required course for students at the high school. Other schools are following suit.
Source: People's Daily
China's 'Golden Rooster' Film Awards Kick Off In Xiamen
The 2022 China Golden Rooster and Hundred Flowers Film Festival, featuring the 35th China Golden Rooster Awards was recently held in the city of Xiamen, east Fujian Province. It is a national event sponsored by the China Federation of Literary and Art Circles and the China Film Association, where nominees compete for Golden Roosters in 20 award categories. Films eligible for this year's Golden Roosters are those granted screening permits in China from July 1, 2021, to July 15, 2022. During the process, the organizers received submissions from 168 films of various genres across various categories, including 51 feature films, 50 small-to-medium-budget feature films, 13 children's films, 15 animated features, 17 documentary or popular science films, 11 opera films and 11 foreign films. About 20 domestic productions will be screened during the show, while arrangements have also been made to showcase international films, as well as those produced in Hong Kong, Macao and Taiwan.
Source: Xinhua