A Guide To Contemporary China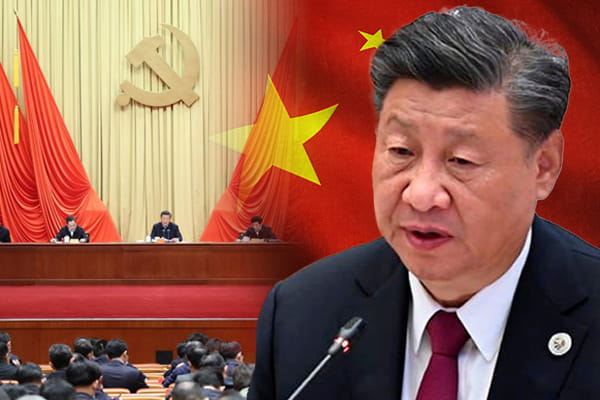 Tik Tok Videos Help Women To Read
China has made huge strides in improving access to education over recent decades with around 2.7% of the population today still unable to read, down from 4.1% in 2010. That's however more than 37 million people and around three-quarters of them are women. In effect, they are the people that fell through the cracks of the Chinese system. During previous decades, rural families often couldn't afford to send all their children to school and in many cases, the sons received an education; the daughters did not. But that's starting to change thanks to short video apps like Kuaishou and Douyin, China's version of TikTok. There are now more than 100 people teaching basic literacy skills via livestreamed classes on the platforms. And many reach huge audiences.
 Source: Sixth Tone
Paying Tribute At China's 'Online Cemetery'
Chinese can now remember their loved ones who have passed away, online. This is thanks to Douban, a popular Chinese social media site that some liken to IMDb, as users can review books, movies, and TV shows on the platform. Open since 2012 and dubbed the 'Douban Cemetery,' a specific group allows its members to create posts or digital obituaries for the deceased. Its one-line description succinctly explains, "This group honours the deceased Douban users." Most participants provide details about the deceased: Name, date of birth, date of death, and Douban homepage. Some also include the cause of death, stories about the dearly departed person's life, and how they are missed. Members of the group can get a glimpse of what the deceased was like by clicking on the link to his or her homepage, which documents one's online groups, and favourite music and/or movies, among other things. They usually leave comments under each obituary to offer their condolences. The latest comment — three flower emojis left for the poet Zhong Fang, who passed away in 2016 at the age of 27 — came from a Beijing-based user 28 days ago.
Source: Radii China
Donkey Pedicure Videos Cure Stressed Youth
Trimming the hooves of farm animals may simply be an ordinary job for farmers, but for many of today's young Chinese, watching it is stress relief therapy. In China, clips about trimming donkey's hooves are going viral for their magically healing power. On Douyin, the Chinese version of TikTok, the videos have gained over 420 million clicks. Some netizens commented that they felt much more relaxed after watching dirty hooves getting tidied up. As pressures from work and life grow, more and more Chinese youths choose to watch videos to de-stress themselves. In addition to the "donkey pedicure," cleaning kitchen cooker hoods and carpets are also viewed regularly. Psychologists say that all these videos have one thing in common: They can give people a sort of sense of order and accomplishment, and viewers don't have to think about anything while watching them.
Source: Global Times
Chinese Opera Is Now On US Radio Stations
Chinese opera has now made its way to American radio stations. Last month, the original Chinese opera, Summer Rainbow, also named A Village Teacher, made its debut on Chicago's WFMT Radio Network, as part of the platform's Opera Series. It was the first time that the production has been heard on a radio station in the United States. According to the National Centre for the Performing Arts (NCPA) which produced the opera, as well as the WFMT Radio Network, the opera was shared on 65 US radio platforms, and will be heard in 333 cities, including New York, Washington, Philadelphia and Atlanta. The opera was part of the Opera Series, where 12 world-renowned cultural organizations, such as Opera de Paris, the Royal Opera House and Wiener Staatsoper, took part. The NCPA is the only cultural organisation in Asia that's joining the Opera Series on the platform this year.
Source: China Daily
China Looks To Promote Xinjiang In Belgium  
China is going out of its way to assure the world that all is well in Xinjiang and with that in mind a variety of events have been launched to introduce northwest China's Xinjiang Uygur Autonomous Region to people in Belgium. The events, held both virtually and in-person, kicked off in Beijing, Xinjiang and Belgium simultaneously and will run through to November 9. Focus on Xinjiang's historical and cultural heritage, songs, dances and food will be showcased through short videos and documentaries posted on social media platforms such as WeChat, Facebook and Twitter, as well as a photo exhibition and documentaries shown at the China Cultural Centre in Brussels. "The events serve as a platform and window for people to get a full picture of Xinjiang and feel Xinjiang," said Ablikim Eziz, director of the regional culture and tourism department in Xinjiang. "An open and friendly Xinjiang warmly welcomes friends from Belgium."
Source: People's Daily
Industrial Sites Converted Into Creative Parks
Industrialization has played a crucial role in the development of China's economy and people's living standards, but the emergence of other modern industries has accelerated the demise of heavy industries in recent decades. As a result, China has made enormous efforts to protect its "industrial heritage" through creative ways.  For instance, visitors flocked to Mukden Factory, a three-story red brick historical building in Shenyang, capital of northeast China's Liaoning Province, to enjoy an art show.  Through 3D and AR technologies visitors got a chance to see masterpieces by various artists in a nearly century-old equipment factory. Mukden Factory is not alone.  Since 2017, the Ministry of Industry and Information Technology has successively released five national industrial heritage protection lists of nearly 200 sites. These are going to be turned into art museums and creative industrial parks ensuring that Gen Z will better appreciate China's industrial heritage.
Source: Xinhua