A Guide To Contemporary China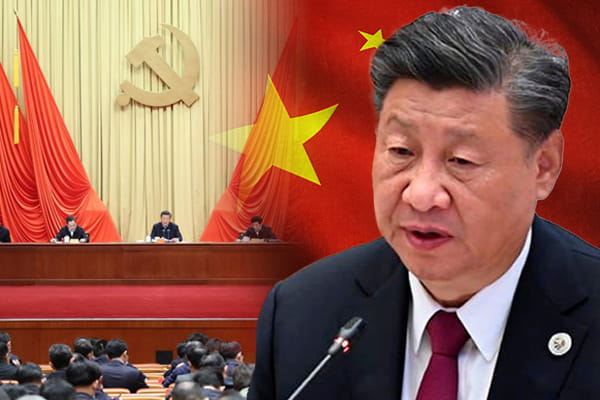 Study Room Businesses
For Chen Feifei, life now revolves around a three-square-meter area equipped with a wooden desk, a lamp, and piles of textbooks. The 22-year-old paid 2,888 yuan ($400) to lease the study room for six months, as she prepares for her upcoming postgraduate entrance exam in December. Like her, millions of students and young professionals have rented such shoebox spaces from private companies over the past few years, contributing to the rise of a new industry. China currently has more than 3,600 study room businesses, with over 92% of them established during the past five years, Sixth Tone's sister publication, The Paper, reported on Thursday, citing data from corporate database Tianyancha. First developed in major cities, the industry has now spread to smaller counties and towns in the past two years. The emergence is a direct result of the need to meet the surging demand for space among young Chinese preparing for either college or civil service exams. Both saw record numbers of applicants last year, as a slowing economy and high unemployment have forced many to postpone their graduation or consider working in the public sector.

Source: Sixth Tone
Gen Z Opt To Be Security Guards
While the rest of the world is discussing quiet quitting, Chinese youth have found an alternative to their country's high stress work culture by becoming security guards. Security guards are stationed at the entrances of most housing compounds, companies, school campuses, and commercial complexes. In recent months, some young Chinese netizens have begun to share snippets of their lives as security guards using the hashtag 'Baoan Diary.' The hashtag has gained a staggering 3.6 billion views on Douyin, China's version of TikTok, and 19 million views on the Instagram-like platform Xiaohongshu. Besides posting pictures and videos of their uniforms and workplace (which is often a cramped roadside shed), users discuss their salaries, working hours, and what inspired them to become security guards. A viral post on Xiaohongshu reads: "Monthly salary is 4,500 RMB (about $620), there is AC, Wi-Fi, electric plugs […] Every day I sit there, draw, and learn some English. My life is so happy. No pressure at all!"
Source: Radii China
Xinjiang: A World Wind Power Hub
China continues its efforts to "modernise" Xinjiang and the latest effort is through wind power. The fierce gales in the Xinjiang Uygur autonomous region were once considered bad for business. Today, however, the gales are big business with hundreds of giant turbines converting wind power into electricity. Local media claims that thanks to the gales, Dabancheng one of seven districts making up the provincial capital Urumqi, has transformed itself from an arid plain into a pioneer in the Chinese wind industry.
Source: China Daily
China-Taiwan Museum Cooperation
While the whole world may be speculating about a possible invasion of Taiwan by China, cooperation is taking place in a slightly unusual area: museums. The Taipei Palace Museum and the Palace Museum in Beijing are "like brothers," and there should be discussion and exchange of ideas with colleagues from the Taipei Palace Museum in many areas such as enhancing academic research and strengthening protection of cultural relics, Wang Xudong, director of the Palace Museum in Beijing and one of the delegates to the 20th National Congress of the Communist Party of China (CPC), said on the sidelines of the 20th CPC National Congress. The two museums previously had frequent and in-depth communication and cooperation, but these exchanges were temporarily suspended due to the impact of COVID-19. However, Wang said that with the normalization of epidemic prevention and control, the museums will further increase exchanges of scholars, cultural relics and other aspects. "We share the same root and we are like brothers," Wang said. "It is hoped that the Palace Museum in Beijing, the Taipei Palace Museum and the Hong Kong Palace Museum can jointly plan some exhibitions together in the future."
Source: Global Times
East Meets West in Harbin
Harbin is known as China's "ice city" but has a more interesting legacy. Located in northeastern Heilongjiang Province, Harbin is where Chinese and Western musicians have collaborated for decades. In the Harbin Music Museum, traditional Chinese instruments like the erhu and the gehu are played alongside the violin and the piano. But how did this happen? For thousands of years, local ethnic minorities such as Hezhen and Oroqen cultivated a rich collection of folk songs and dances and in the 20th century, the development of the Chinese Eastern Railway brought Western music to Harbin. Since then, a large number of European singers, performers and conductors have moved to Harbin, making it one of the earliest cities in China to embrace Western classical music. Many of China's leading classical musicians have been trained in Harbin or were taught by teachers trained in Harbin. "The convergence of Chinese and Western music shaped the unique character of Harbin, attracting art connoisseurs from all over the world," said Miao Di, curator of the Harbin Music Museum.
Source: People's Daily
Farmers Harvest Festival
After overcoming the impact of last year's rare autumn floods in the north, late sowing of winter wheat and the sporadic resurgences of COVID-19 cases, Chinese farmers are a stressed lot. However, these problems were forgotten for some time as farmers celebrated the fifth harvest festival. This time they are expecting a bumper harvest despite COVID-19 related shutdowns and extreme weather. The government has also initiated competitions to incentivise farmers. At an agri-expo park in southwestern Chengdu, one of the venues of this year's harvest festival celebration, residents from Xinjin District attended several farming-themed activities including product exhibitions, ceremonies to award "best-performing farmers," and fitness competitions. Initiated in 2018, the Chinese farmers' harvest festival coincides with the autumnal equinox each year, which is one of the 24 solar terms of the Chinese lunar calendar and usually falls between Sept. 22 and 24 during the country's agricultural harvest season. China's total grain output consists of three parts — early rice, summer grain, and autumn production. Autumn grain production makes up about 75 percent of the annual grain output. The country aims to achieve a grain output of more than 650 billion kg this year.
Source: Xinhua