A Guide To Contemporary China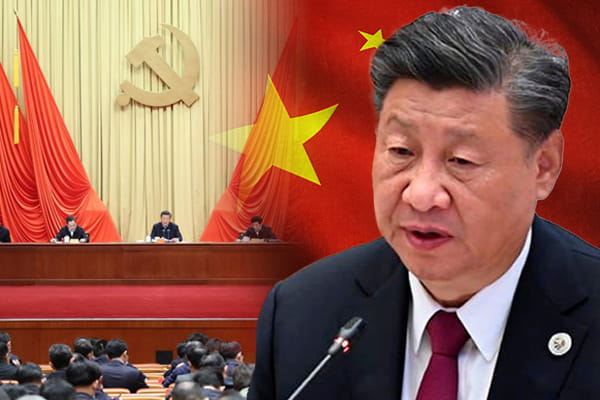 Gaming Rules
Chengdu in southwestern China has become one of the first cities nationwide to introduce new rules governing the role-playing mystery gaming sector, as authorities have time and again accused the once-booming industry of promoting unhealthy content among young players. Officials have been increasingly wary of supernatural and violent content in such games, with state-run Xinhua News Agency blaming them for distorting reality. A June report surveying over 8,800 teenagers in 10 cities showed that more minors preferred murder mystery games with elements of horror compared with adults. China Culture and Entertainment Industry Association and China National Children's Center, which published the report, said such games were causing "physical, mental, and even long-term damage" to minors. The new rules for offline games including role-playing "script murder" games — or jubensha — and other interactive gaming venues now require local industry associations to publish "red and black lists" of "good and problematic scripts" involving pornography, violence, and vulgarity, among others. Meanwhile, minors are barred from participating in games deemed unsuitable for their age group and only allowed into gaming venues during weekends, national holidays, and summer and winter vacations.
Source: Sixth Tone
Double Eyelid Surgery
The third season of the viral Netflix television series Bling Empire dropped on September 6 and is now among the streaming giant's top 10 most-streamed programs. The reality TV show follows a group of dramatic and extremely wealthy Asian Americans as they go about their lives in Los Angeles. The show has come into the news because it discussed one topic: double eyelid surgery. In episode five, Taiwan-born, couture-wearing drama queen Christine Chiu gets a facelift from her husband, a famous plastic surgeon. Meanwhile, Singaporean millionaire Kane Lim toys with the idea of getting blepharoplasty, which is more commonly known as double-eyelid surgery. In China, a report by Daxue Consulting shows that the country came in second to the U.S. for the number of plastic surgery procedures done in 2020, with double-eyelid surgery accounting for over 50% of the total. The trend may be growing but there is growing criticism that Chinese are aping Western standards of beauty with this surgery.
Source: Radii China
Irrigation Sites
For more than 2000 years, many irrigation systems built by ancient people around China have been benefiting farmlands and preventing natural disasters such as floods and drought. Four of these ancient irrigation projects – the Tongjiyan Irrigation System, Xinghua Duotian Irrigation and Drainage System, Songgu Irrigation Scheme and Chongyi Shangbao Terraces – were recognized as World Heritage Irrigation Structures on Thursday, according to a statement by the International Commission on Irrigation and Drainage in Adelaide, Australia. Each of the world irrigation heritage structures has a long history and are still operating today, reflecting the Chinese people's millennia-old wisdom in water control. Geographer and Fudan University professor Li Xiaojie told the Global Times that, as a country with a long agricultural history, China has rich and mature experience in making full use of rivers to benefit people's everyday lives, from farming to residential use.
Source: Global Times
Book Preservation
Authorities recently issued a master plan for the preservation of ancient books. The plan, released by a national leading group in charge of the classification and publishing of ancient books, will provide guidance for the country's work in this area throughout the 2021-2035 period. The plan consists of 10 sections focusing on different aspects of ancient books preservation, including protection, research, publication, digitization, and promotion, among others. It also listed 40 relevant major projects and tasks to be accomplished. The Communist Party has emphasised that ancient books are vital to China's efforts to carry on its cultural traditions, foster a Chinese ethos, and enhance its cultural strength.
Source: Xinhua
Blind Boxes
The Henan Museum, in the city of Zhengzhou, Henan Province, has been working on integrating creative ideas into cultural relic promotion. The sales of its blind boxes of "archaeological finds" exceeded 40 million yuan since they were launched in late 2020. "We combined the popular concept of blind boxes with cultural relics to allow people to experience the joy of physically digging replicas of relics encased in dirt," said Song Hua, director of the museum's cultural and creative office. In recent years, China has seen the rise of Guochao. From cultural products in museums, to TV programs featuring ancient culture, and to the traditional style of clothing at fashion shows, Guochao is visible in many ways. Jong May Urbonya, an American lady living in Beijing, is an enthusiast of Hanfu — a traditional Chinese style of clothing. She recalled that 10 years ago when she came to China as a high school student, wearing Hanfu was still a niche hobby. Thanks to the rise of Guochao, Hanfu has been gaining popularity among young Chinese, and Jong May has incorporated Hanfu into her everyday wear and is able to purchase different types of Hanfu online. "In China, the traditional culture is not viewed just as history that appears on stage or in movies, but as a new fad that has blended into modern life," Jong May said.
Source: People's Daily
Stand-Up Comedy
Stand-up comedy is becoming a growing industry in China. Nearly 180 stand-up comedy clubs have sprung up across the country by the end of last year while Xiaoguo Culture, a Shanghai-based leading comedy company, ran more than 1,500 stand-up shows and open-mic events in 30 cities last year. This covered an audience of more than 400,000 people and attracted a box-office income in excess of 80 million yuan ($11.14 million). The flourishing stand-up scene has been attracting a ballooning number of people from diverse backgrounds. This is reflected by this year's online stand-up comedy competition Rock and Roast where budding comedians, from different walks of life, and various ages, came to strut their stuff. "Those who just broke into the business have brought in refreshing materials," says Bai Hongyu, producer of the comic competition. He adds that stand-up comedians use their wits to anatomize social topics and help audiences overcome fears and anxiety.
Source: China Daily