A Guide To Contemporary China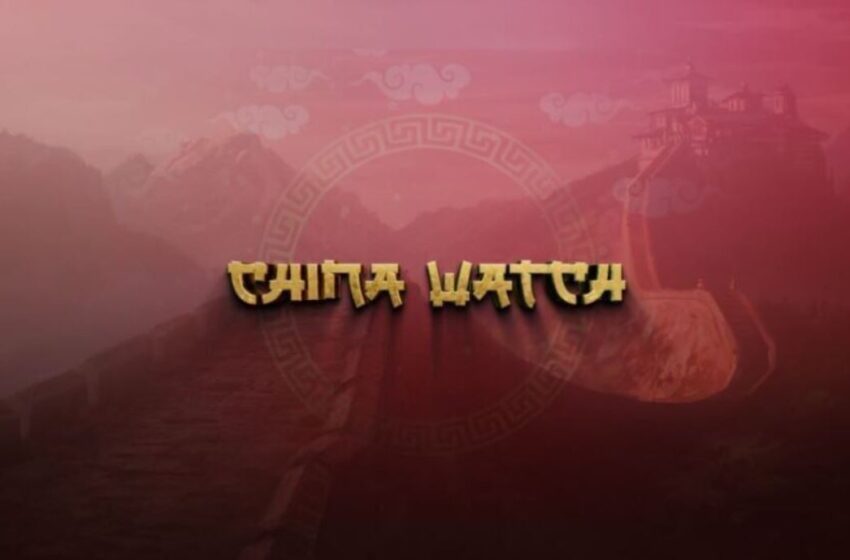 China Unveils Culture Development Plan For 2021-2025
China has unveiled a five-year (2021-25) plan to promote "socialist culture" and lay the "strong grounding" in this regard. Calling culture, the soul of a country and nation as well as the soul of national governance, the plan noted that without the prosperity and development of socialist culture, there would be no socialist modernization. The authorities want to see "enhanced social etiquette and civility, a more prosperous cultural cause and industry, a further increase in the appeal of Chinese culture, and further improvement in its cultural system."
Source: Xinhua
Fatal Accidents Involving Air Conditioning Technicians
Air conditioners save lives when there are sweltering heat waves, but they have also proved to be fatal for those installing or maintaining them. A local new report claims that the number of fatal accidents involving falls from high-rise buildings when maintaining or installing air conditioning systems surged this summer, as workers overlooked safety amid an increase in orders during record-breaking heat waves. An anonymous insurance investigator said their company had logged at least 100 fatalities involving air conditioning technicians over the past three months, compared with 200 during the whole of last year. The investigator, who works for one of the top five companies providing insurance for air conditioning workers, said the number could be higher, as workers not included in insurance schemes are excluded from the casualty figure.
Source: Sixth Tone
'SexyTea' Label Triggers Furor
What's in a name? Plenty according to Chinese netizens. A milk tea shop named SexyTea was deemed "detrimental to the moral fabric of society" with a furious debate on the local internet, with some netizens who are also customers calling the brand "vulgar" and expressing their concerns that the name will "lead to bad associations." On September 9, the niche milk tea chain Cha Yan Yue Sue which also goes by the English name 'SexyTea,' expanded to Nanjing — but the furor there over the SexyTea label forced the company to abandon the title. The company is currently in the process of choosing a new English moniker. Founded in Changsha in 2015, Cha Yan Yue Se is built around the theme of ancient China and is known nationwide.
Source: Radii China
Vloggers Showcase Ancient Chinese Clothes On Catwalk
Hundreds of young content creators fond of traditional culture and Chinese fashion are set to gather in Jiangsu Province during the upcoming National Day holidays for a cultural event, where they will wear traditional clothing and enjoy performances of ancient art forms such as Chinese opera. At Guofeng Dadian 2022 (Grand ceremony of Chinese style), visitors will experience the life of their ancestors through fairs and enjoying tea with friends. They will also take to the catwalk to display traditional clothing, play Chinese musical instruments at concerts, and show off the cultural heritage skills they have inherited from past generations. These content creators are addicted to tradition and some such as Zhu Tiexiong and Chu Qi, have achieved celebrity status gaining millions of followers on social media both at home and abroad.
Source: Global Times
Hit TV Series on Equipment Industry
A drama about China's equipment manufacturing industry is a surprise hit in India. Entitled The Power Source, the storyline centers around the equipment manufacturing industry in Hunan province and industry watchers say the 36-episode series has recorded more than 490 million views on the streaming site Mango TV and scored 7.8 points out of 10 on the review aggregator Douban. Director Zhang Tong said the major creators studied the suitable filming locations in several largest equipment manufacturing factories in Changsha in December last year. "We asked the cameramen team to be familiar with the machines in the factories at first, as they are the 'protagonists' in the series. Besides, we have also employed drones to take aerial shots and display a grand picture of the manufacturing industry," said Zhang.
Source: China Daily
Man Creates World's Largest Paper Lantern
At the heart of Central, Hong Kong's bustling business district, an unusual "building" made largely of bamboo, iron wires and fabrics with a brightly coloured, four-story-high lantern has set a new Guinness World Record for the highest hanging paper lantern in the world. It is on display till mid-October to mark the 25th anniversary of Hong Kong's return to the motherland. The creator behind the traditional Chinese paper lantern is Ha Chung Kin, also known as the "king of paper crafting". Having worked as a paper craftsman for more than 40 years, the 61-year-old has witnessed both the glorious and difficult times of paper crafting, now recognized as an intangible cultural heritage in Hong Kong. Back in 2017, he made a paper lantern more than nine meters high, taking home a Guinness world record but that was soon broken by the Japanese. And Hang is determined not to lose again. "The paper crafting technique has been developed and handed down by our Chinese ancestors. We can't lose to others," he said.
Source: People's Daily