A Guide To Contemporary China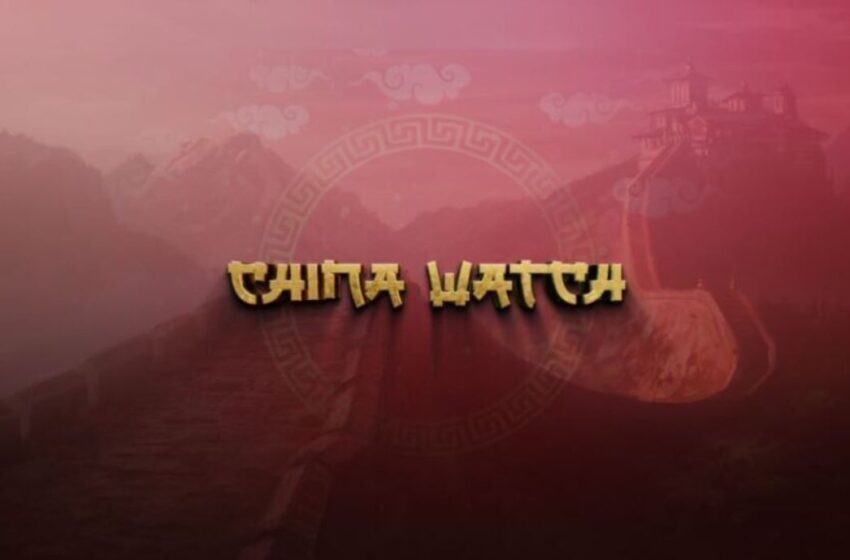 China's Top Archaeology Institute Struggles to Hire Archaeologists
China's top archaeology research institute dedicated to a UNESCO World Heritage Site is having difficulties in recruiting talent in the field, even as the country places high importance on the sector. The archaeology institute at Dunhuang Academy in the northwestern province of Gansu, which oversees the Mogao Grottoes, saw fewer applicants this year compared with other provinces that had a higher head count, according to Zhang Xiaogang, director of the institute. He said all applicants didn't show up for the test even after signing up. "It is more difficult for us to hire when other places with good conditions also recruit more people," he said in a documentary series that started airing on September 7, referring to the unfavourable position of the institute.
Source: Sixth Tone
Lead Actress Of 'Little Mermaid' Gets 'Whitefaced' by Netizens
Chinese netizens showed their racist side after "whitefacing" the face of a black Hollywood actor. On September 9, Walt Disney Animation dropped a new trailer for the live-action remake of its 1989 animated feature film The Little Mermaid. The trailer features Halle Bailey, an African-American singer and actress. Bailey is playing the role of Ariel in The Little Mermaid. However, since then the hashtag #NotMyAriel has begun trending on Twitter, and many netizens claimed that Ariel could not be dark-skinned. On the Chinese social media platform Xiaohongshu, several users have shared photoshopped versions of still images from the teaser. In the altered photos, Bailey's skin colour is significantly lighter, and her eyes are blue.
Source: Radii China
Students Mark 50th Anniversary Of China-Germany Ties With 'Cloud Concert'
Students marked the recent anniversary of 50 years of relations between China and Germany through a "cloud concert." What this meant was that students from the local Burg Chinese Chorus in Germany sang via video link along with their peers from several high school choirs in Chengdu, China. They presented famous songs from both countries in Chinese and German and garnered warm applause from the audience. Music is a language that crosses borders, Wu Ken, Chinese Ambassador to Germany, said at the event. Wu added that he hoped the students would continue to use their songs as a link to be explorers of Chinese and German cultures, promoters of friendship between the two countries and practitioners of cross-cultural understanding.
Source: People's Daily
Vloggers in Xinjiang Keep Ethnic Traditional Arts Alive
Living in Urumqi, capital of Northwest China's Xinjiang Uygur Autonomous Region, voice over actor and vlogger Ahl is doing his bit to keep the local culture alive. Satiken recently released a short video on Douyin, the Chinese regional version of TikTok, showcasing Orteke, a traditional Kazak puppet dance. Satiken is one of a number of Kazak artistes showcasing their culture, and their efforts have gone viral with netizens asking for more such videos. Orteke has now also been incorporated into the educational system of Xinjiang with training classes being held from Habahe county since early September.
Source: Global Times
Teacher Enables Hearing-Impaired Students Fulfil Their Potential
Wang Huawen is doing his best to make a difference Over the past 26 years, he has taught more than 600 students with hearing impairments and more than 500 of them have been admitted to different colleges since he became an art teacher in the Special Education Experimental School of Jilin city, Jilin province, in 1996. Born to a rural family in Jilin's Panshi in 1968, Wang says he lived in a "world of silence" since he was 7, when the medicine he was taking caused irreparable damage to his hearing. After graduation in 1996, Wang became an art teacher. Explaining the secret of his success, Wang says he speaks slowly but with exaggerated dramatic gestures to help his students. The results were astounding and today other students from the provinces of Yunnan, Guizhou, Gansu and the Inner Mongolia autonomous region seek admission in his classes.
Source: China Daily
'Bird-Woman' Ambassador Spreads Dunhuang Culture
Jiayao has become the official figure of Mogao Grottoes, a UNESCO World Heritage site in Dunhuang, northwest China's Gansu Province. The only catch is she's not human. Originated from a half-woman, half-bird creature on millennia-old murals, Jiayao is a virtual cartoon figure who appears as a girl wearing traditional robes with feathers sprouting from her back. The animation depicts her experience with the relics and interactions with other characters from the murals. As Dunhuang culture's digital ambassador, Jiayao was developed by the Dunhuang Academy, an institution responsible for the conservation, management, and research of the Mogao Grottoes and other cultural relics. Du Juan, deputy director of the media center of Dunhuang Academy said the academy has made efforts to spread and personify the culture with Jiayao.
Source: Xinhua