A Guide To Contemporary China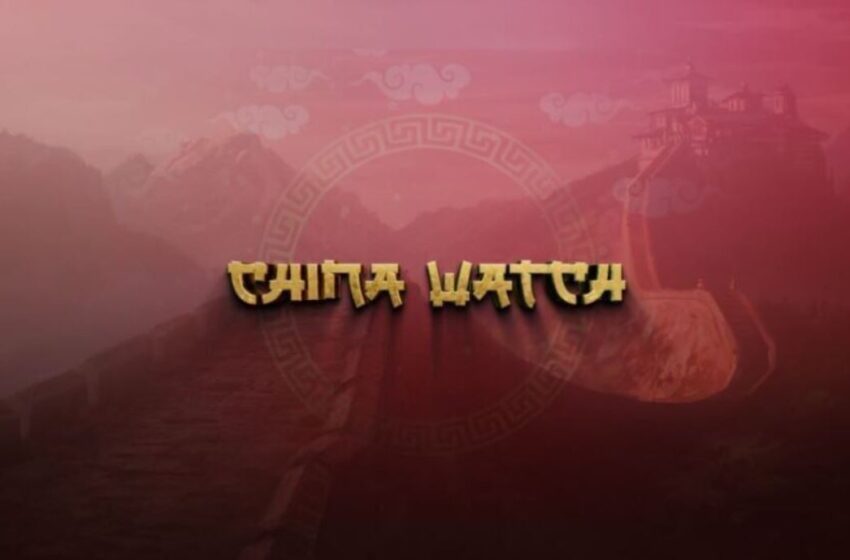 Ikea Bans Influencers From Store
In a new fad on the Chinese internet, influencers have been dressing up like American high school students and posing in front of Ikea lockers in China. As more and more individuals hop on board the trend, the home furnishing retailer has allegedly banned all forms of photography in parts of its premises. A few netizens took to Weibo to share that security guards stationed at Ikea stores in Shanghai and Chengdu have prohibited them from taking photos. However, a Guangzhou news outlet clarified that the ban has been "misinterpreted" and that staff will only stop influencers if they get in the way of other shoppers. Ikea's retro blue-and-white lockers have become a hot 'photo prop' for their resemblance to high school lockers in American coming-of-age films. Many influencers who pose in front of the said lockers don schoolgirl uniforms — or what they perceive to resemble school uniforms, namely pleated skirts paired with button-down shirts. However, influencers adopting the trend are seemingly unaware that, save for religious and private institutions, most high schools in the U.S. do not require their students to don uniforms.
Source: Radii China
Lockdown Ensures Asia's Largest Community Goes Hungry
Residents of a supersized housing complex in the southwestern Guizhou province, also known as Asia's largest residential community, have complained of dwindling food supplies and hunger amid the COVID-19 lockdown. Several residents at Guiyang's Huaguoyuan Community, which is home to 500,000 people, said they were either running out of supplies or had gone without any food for few days after their compounds were locked down recently. Some have appealed to neighbours for help. "An older resident at Huaguoyuan Area 1 hasn't eaten anything for three days," read a screenshot from messaging app WeChat posted on microblogging platform Weibo. "Please help to spread the word out or send some food." The city of Guiyang has reported 301 coronavirus cases in the latest flare-up that has triggered lockdowns in other parts of southwest China, including cities in Sichuan province and the Tibet Autonomous Region. Around 23% of the city's symptomatic cases were linked to the housing complex, local authorities said, as several districts and communities remained cordoned off.
Source: Sixth Tone
Calligraphy Art Exhibition Showcases CCP's History
Calligraphy is considered art and an art exhibition showcasing various forms of Chinese calligraphy is gathering popularity at Beijing's National Museum of China.  A total of 59 calligraphy works featuring the standard script, the clerical script, the cursive script, and the seal script are on display. Calligraphy not only embodies aesthetics in traditional Chinese culture, but these works also document memorable moments and people in the history of the Communist Party of China. They aim to reflect the historical achievements and changes that occurred in Hunan over the past 10 years.
Source: Global Times
China's New Tech Capital Is Key To Boosting Its Digital Economy
Changsha, capital of Hunan province, is boosting the digital economy through key projects and supporting smart technologies and innovation. The city is home to China's first and third supercomputing centers as well as the Tianhe supercomputer, Xiangjiang Laboratory and other digital innovation enterprises. In December 2021, the Zhongnan Digital Industrial Park, the largest digital new infrastructure landmark project in Hunan, officially started construction. With a total investment of 12 billion yuan ($1.7 billion), it is the largest digital new infrastructure project in the province. Upon completion, it will become China Telecom's fifth-largest regional data center, helping Hunan to become an information highland in the central region. On July 10, the opening ceremony of Xiangjiang Laboratory was held in Beidou Industrial Park, Changsha High-Tech Industrial Development Zone. It was the first provincial laboratory to be revealed in Hunan. Xiangjiang Laboratory is a major innovation platform for Hunan to strengthen the support for computing power. The laboratory focuses on advanced computing and artificial intelligence and is committed to becoming a national advanced computing and AI research center.
Source: China Daily
Chinese Urbanites Indulge In New Consumption Fervour
Consumption in key sectors in China may be on the rise, one among them being films. As of August 16, China's summer vacation box office hit 7.75 billion yuan, up 400 million yuan from last year, according to movie data provider Beacon. "This summer's film market has rebounded to an optimal level, both in terms of theatre attendance and the availability of popular movies," said Liu Zhenfei, senior analyst with Maoyan Research Institute. In the first half of this year, however, Chinese cinemas saw a slump in the box office due to sporadic COVID cases. Earlier this month, the China Film Administration issued 100 million yuan worth of movie ticket vouchers to fuel consumers' enthusiasm to go to the cinemas. Such consumption subsidies are likely to increase the country's box office by 500 million yuan to 1 billion yuan, Zheshang Securities said in a report. The fitness industry is also expected to get a boost.  During the Beijing Sports Consumption Festival this month, consumption of sports-related services surged 56 percent and sales of outdoor sportswear jumped 81 percent compared with last year.
Source: People's Daily
Two-Millennia-Old Post Office To Open To the Public
The restoration of the ruins of Xuanquanzhi, a post office site built over 2,000 years ago along the Silk Road in Dunhuang City, northwest China's Gansu Province, has begun and is expected to open to the public in 2024. With an investment of 148 million yuan (about $21.5 millions), the restoration project covers 25,000 square meters and integrates the functions of tourist services and site display. The site itself dates back to the Western Han Dynasty (202 B.C.-25 A.D.), and was a comprehensive post for mail and information deliveries, as well as the reception of messengers, officials and foreign guests. It has been on the UNESCO World Heritage List since 2014.
Source: The Standard