A Guide To Contemporary China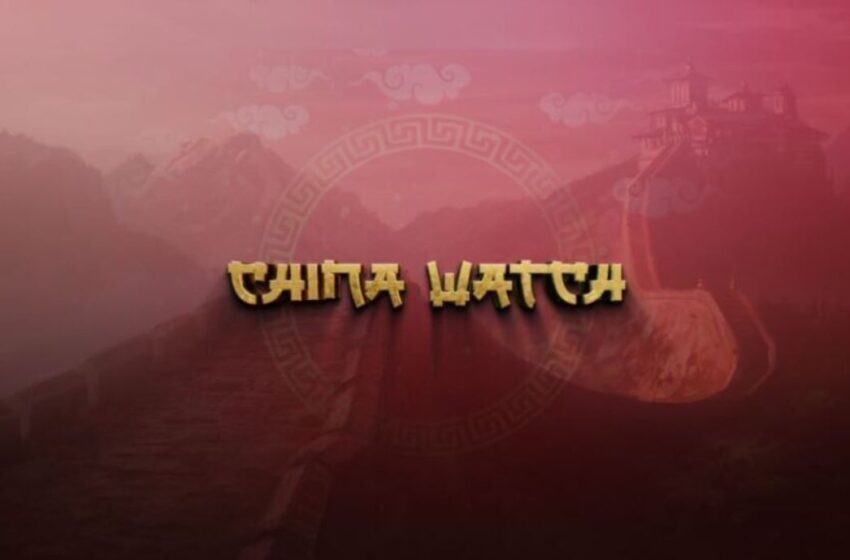 Artificial Street Signs
Authorities in the eastern cities of Ningbo and Shaoxing in Zhejiang province say unofficially erected signposts that try to attract visitors are the work of businesses trying to draw tourists. A Chongqing-based coffeehouse owner says it a great way to promote business. "It creates more interest in visiting a strange place and satisfies people's desire for self-expression," she said, adding that she set up a road sign near the shop so that youngsters would pose for photos. But while businesses are happy the government isn't. Urban management departments in several cities — including Shanghai, Nanning, Liuzhou, and Xianning — have already taken action against unapproved street signs for violating regulations by giving confusing directions and using inaccurate location names.
Source: Sixth Tone
'Film Exhibition Without An Audience'
Xining, a sleepy city in northwest China, comes alive at night once a year. Arthouse films, performances by indie bands, and special appearances by movie stars — these are some of the events in a city that is home to a large population of religious minorities. The events usually take place around the annual FIRST International Film Festival, a mecca for Chinese indie film buffs that runs from end July to early August when the city witnesses an influx of visitors. This time though it changed to a last-minute announcement by the festival's organizers: Only one week before the festival kicked off, it was made known that Covid concerns would ensure all events or screenings would be invite-only. Netizens took to Chinese social media to comment about the announcement, and ironically called the 16th edition of the festival a "film exhibition without an audience" — a description that wasn't entirely accurate.
Source: Radii China
Database On Decorative Patterns
Chinese decorative patterns have an ancient history as they carry auspicious meanings. But their number and variety makes conservation difficult. Fortunately, many Chinese artists have stepped in. Huang Qingsui, a Zhuang ethnic art designer, started collecting decorative patterns from rural areas in 2013 and recorded them in an online database that now contains more than 20,000 traditional decorative patterns. Calling it a "dictionary of patterns for modern artists," Huang and his team state than more and more designers are being inspired by these traditional patterns to create their own original works.
Source: Global Times
Protests Against Dior
Chinese students overseas are protesting against what they call Dior's "cultural appropriation" of the traditional Chinese horse face skirt design and the silence of the brand on the controversy. Many lovers of Hanfu, a traditional Chinese garment, accused the brand's new "hallmark Dior silhouette" of copying the design of the traditional Chinese horse face skirt. Protests were organised at a square near Dior's flagship store in Paris recently, where banners and posters warned that "This is a traditional Chinese dress," and "Dior plagiarized the design" and "Stop cultural appropriation." Over 100 students from other cities in France and from Spain and Italy came. Dior's response so far: "Your opinion and suggestions are of great value to us as they allow us to continuously improve our customer service."
Source: People's Daily
Women Truckers Break Male Bastion
Defying stereotypes, women make up about 4.2 percent of the 30 million truckers across the country. That means about 1.3 million truckers are female. This is according to an annual report on China's truckers, published by Social Sciences Academic Press in 2020. In 2018, women only made up 2 percent of the total number of truck drivers. Zhao Liping is one of them. Zhao says she enjoys the adventures on the road and the independence it gives during driving as compared to a 9-5 job. She adds that things have changed since the last ten years when she first took up the job. "At that time, most trucks had manual operations, which required the driver to use two clutch pedals and shift gears manually, and the steering wheel felt heavy," Zhao says, adding that things are better now with the introduction of automatic transmission and the "female-friendly design" of rigs.
Source: China Daily
Paralyzed Artist Finds Fame
Zhang Jungli has not had an easy life. Zhang, 44, was diagnosed with rheumatoid arthritis at the age of six and lost most of her joint functions by the time she turned eight. But with sheer persistence she became an artist where as a fan of animated films, Zhang drew the stylized eyes, hairstyles, and costumes of the characters, and replicated them on her canvases. Unexpectedly, her work was published in a local sci-fi magazine. Encouraged Zhang asked her parents for a laptop and also began to write. Four of her novels got published online along with an autobiography titled "My Existence." But drawing was her main passion and she returned to it and the results are astounding. Zhang now runs an online store, Lili's Easel, where her works are available for sale. She has sold more than 200 paintings to date. An exhibition of her works was recently held in Taiyuan, capital of north China's Shanxi Province, and it received widespread recognition. Zhang's biggest wish is to "hug my parents one more time, for it has been hard for them holding me up all my life."
Source: Xinhua