A Guide To Contemporary China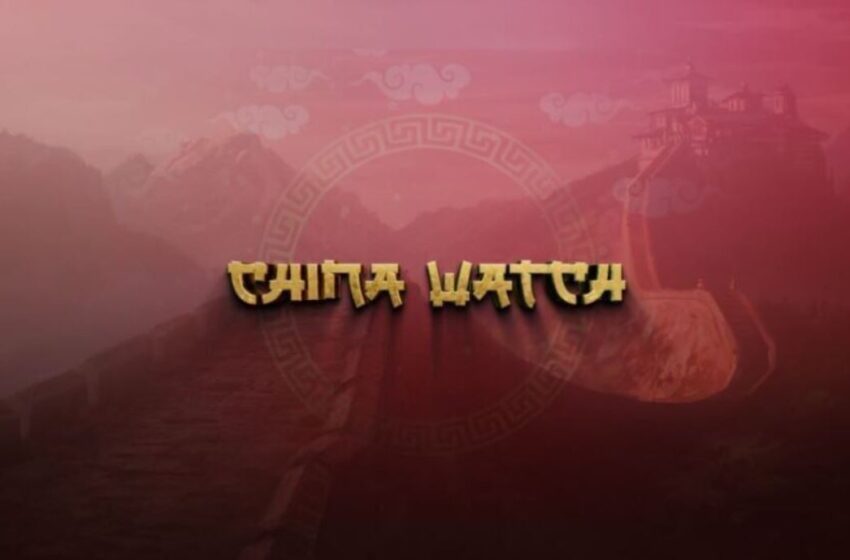 Focus On Degrees With "High Employment Rate" 
 A provincial higher education plan to not offer existing majors that have lower employment rates has raised questions over its fairness amid a looming job crisis. Education authorities in the eastern Anhui province ordered universities to "halt enrolment" for majors with employment rates below 60% for three consecutive years. This would put a wide range of majors at risk, including finance, law, languages, and broadcast journalism. Zhao Zhenhua, head of the province's education bureau, said the province seeks to become a domestic tech powerhouse, and therefore 70% of majors being taught in universities should serve the "top 10 emerging industries" — including new energy vehicles, intelligent appliances, and health — with more than 2 million professionals by 2025. While a similar practice has existed before — the education ministry introduced a mechanism in 2011 to phase out underperforming majors — Anhui's policy suggests abruptly suspending the academic programs. The media coverage on the new policy fueled wide discussions on the topic with many academics warning that employment was not the sole purpose of education, it was also about freedom of thought, judgment, and imagination.
Source: Sixth Tone
Ancient Artifacts Of Acrobats Discovered
In contrast to the previously unearthed Terracotta Warriors that are either sitting or standing, a figure in a lying position made its public debut Saturday after being restored in Xi'an, Shaanxi province. The relic was given the temporary name "supine figure."  Different from terracotta soldiers and civil officials, the new find might portray the acrobats who performed in the imperial palace. A dozen damaged head and limbs were put back on the figure after a nine-month restoration project. The repaired figure measures 154 cm in length and weighs 101 kg. There are fingerprints on the belly and lacquer stains on the arms of the figure.
Source: Xinhua
Sun Protection Clothing Goes From Laughable to Fashionable
A heat wave which has caused 70 cities to hit record temperatures of more than 40 degrees Celsius, has also birthed a new fashion trend in the country. Chinese youth are ordering sun protection clothing and accessories and sharing their OOTDs (outfit of the day) on social media. On Xiaohongshu, a Chinese social media platform that some liken to Instagram, the hashtag for 'sun protection clothing' has 100 million views and produces over 500,000 results. From tips on pairing sun protection items to comparisons of brands, most content under the hashtag pertains to fashion. Though comical at first glance, the current hype surrounding sun protection clothing is just a manifestation of China's centuries-old — and arguably unhealthy — obsession with fair complexions.
 Source: Radii China
China Releases National Acupuncture Manual To Guide Treatment Of Horses  
China has approved and released a standard to guide the use of acupuncture on equine animals such as horses, which will be implemented from Feb. 1, 2023, according to the Chinese Academy of Agricultural Sciences (CAAS). Drafted by experts from the Lanzhou Institute of Husbandry and Pharmaceutical Sciences as well as other Chinese universities, the standard specifies the names and positions of 180 acupuncture points in equine animals. According to traditional Chinese medical records, acupuncture can be used to treat more than 300 equine diseases such as heatstroke, colds, pneumonia, overwork and rheumatism. Acupuncture is also widely used in contemporary Chinese veterinary medicine as it is simple, easy to implement, and has remarkable curative effects in the treatment of pain and dyskinesia. Veterinary acupuncture is also used abroad. Some groups and institutes in the United States, Canada, Japan and other countries are developing veterinary acupuncture education and clinical application, but there are not yet enough clinical veterinarians who have mastered Chinese veterinary medicine and acupuncture skills
Source: People's Daily
Chinese musicians turn landscape masterpiece into epic work of classical music
The only surviving painting by the Northern Song Dynasty's (960-1127) young genius artist Wang Ximeng, A Thousand Li of Rivers and Mountains, is probably the finest example of Chinese blue-green landscape paintings. With bright mineral pigments, the painter depicts a vast country landscape, an ideal world of perfect order and harmony that people dream of. Now, nearly 1,000 years later, Chinese musicians are doing the same thing as Wang, but this time through the art of music. The musical interpretation of the masterpiece A Thousand Li of Rivers and Mountains debuted in Shanghai as the closing performance of the Music in the Summer Air concert by the Shanghai Symphony Orchestra. Following the concert, the performance kicked off on Wednesday in Xi'an with stops in Shenzhen, Guangzhou and Beijing. Under the baton of young conductor Sun Yifan, the symphony orchestra work, which cost Zhao almost a year to finish, took the audience at the theatre and thousands more watching online into the world of the scroll painting.
Source: Global Times  
Wildcat Becomes A Hit On Social Media
A small wildcat's flattened and rounded face, with ears set low on the sides of its head and gray fur interspersed with black dots, is Qi Xinzhang's profile picture on social media. The adorable look of the cat-stocky build and fluffiness-makes it a favourite for visitors in the Xining Wildlife Park located on a mountain in the capital of northwest Qinghai province. The Pallas's cat, also known as manul, inhabits mountains and steppe grasslands, and its range includes high-altitude Central Asia. It is among the national protected animal species in China. Internet viewers pour in when Qi, 38, deputy director of the park, live streams the animal's daily activities in the park through social media. He manages to stream once a week, taking viewers on a tour of the park and dispensing his expertise relating to animal science and conservation. The park, with 42 keepers, is home to more than 1,100 animals of more than 100 species. "It looks like a cat, and of a similar size," Qi said. "Its cute but grumpy facial expression makes people feel that it is always looking down on everyone. Young people love it." Pallas's cats bred in captivity in Qi's park were cubs rescued from the wild due to injuries. The park also takes in the Qinghai Wildlife Rescue and Breeding Centre, which rescues wild animals.
Source: China Daily