A Guide To Contemporary China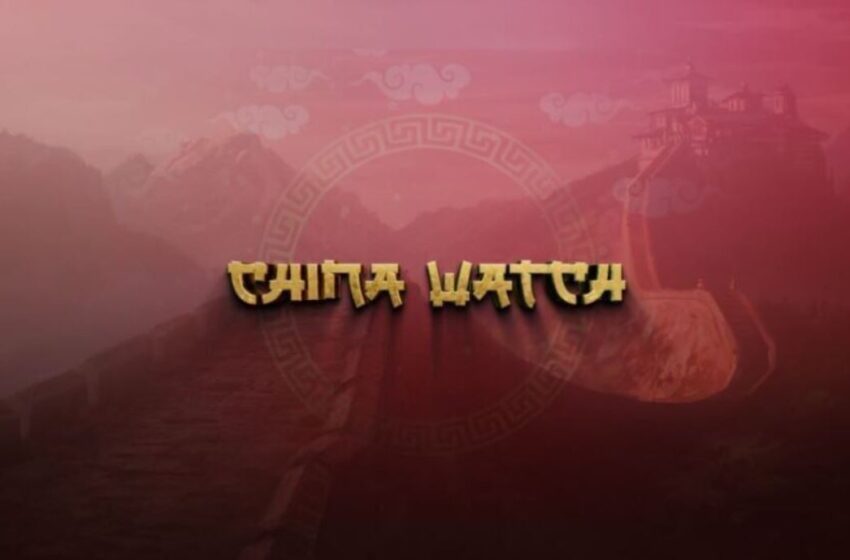 China's Schools Tell Kids To Ask Their Grandparents To Get Vaccinated
Several schools are linking students' performance evaluations or even registration to their grandparents' vaccination records. A screenshot of an announcement by Xuelang Middle School in the eastern city of Wuxi, required junior school freshmen to show the vaccination certificates of their grandparents aged 60 or above — unless there were "special circumstances" — before they started school. When this came out in the media, the school claimed that such a requirement had been cancelled. Earlier this month, the Third Central Primary School in Shanghai's Hongkou District also launched a campaign urging its students to get their grandparents vaccinated during the summer holiday, or make a promotional poster or video, if their older family members were unable to get the shot. The participation would qualify students for certain honours in the fall semester. Authorities have been working overtime to get older residents vaccinated since they have lower immunity to Covid.  The latest data shows 84.7% of people over the age of 60 have completed a two-dose regimen of the COVID-19 vaccine, though many of them have yet to get a booster shot. Meanwhile, 40% of the 35 million people aged over 80 are yet to be fully vaccinated.
Source: Sixth Tone
Education Ministry Introduces Cooking Courses In Children's Curriculum  
Recently, social media posts about a cooking course for school kids, as part of a revamped life skill program, went viral on the internet. The Education Ministry is rolling out a new national curriculum standard for compulsory education which outlines cooking and nutrition courses for students in different grades. According to the new curriculum it is recommended that first and second graders learn how to peel fruits and brew tea and acquire a basic knowledge of nutrition as well as the ability to take part in basic cooking at home. The bar has been set higher for students in grades five and six, who are expected to acquire basic cooking skills such as frying and stewing and be able to prepare a nutritious meal for their own families. "Through these learnings and experience, students will develop respect for labour, the ability to make innovations and apply knowledge and skills in real life, and a sense of social responsibilities," the ministry said. Many people on Weibo praised the move, others wondered how as a non-core subject if it could be fully implemented in schools. Parents of course wondered if the burden would fall on them.
Source: Xinhua
 China's Gen Z Face Tough Challenges Going Forward
China's Gen Z are in the middle of a job crisis. According to the Ministry of Education, the number of college graduates in China this year reached 10.76 million, but only 23.61 percent of graduates had either found jobs, or were continuing their studies. In addition to the impact of COVID-19, college students this year are facing some of the toughest challenges ever to find work. Hu Jiahui, human resources manager at a cultural company in Shanghai, said: "There are not as many vacancies available in the market for fresh graduates as in previous years. However, the number of applicants continues to grow, which has forced us to raise our recruitment standards, such as requiring higher qualifications and more work experience." Unlike previous generations, applicants from the "post-2000 generation are more confident and clearer about the goals they want to achieve, and also prefer to stick with their own thoughts instead of listening to others," Hu added. According to the latest report from 51job Inc, one of the biggest human resource service companies in China, 45.2 percent of graduates are planning to work after they complete their studies, down by 7.1 percent year-on-year, while 28.2 percent have decided to further their studies, a 2.6 percent year-on-year rise. In fact, to avoid the intense competition to find work, some new graduates are even planning to return to their hometowns instead of moving to big cities such as Beijing and Shanghai.
Source: People's Daily
 Artists Highlight China's 'Bicycle Graveyards'  
China's metropolises are sprawling, densely packed, and unsurprisingly congested. Shared bikes, which have become commonplace in urban parts of China since at least 2017, have served as a smart solution for navigating traffic jams. But an unfortunate spillover effect is a pile-up of abandoned bikes, which has birthed a new urban spectacle: bike graveyards. According to state media CGTN, at least 10 million shared bikes — making for thousands of metric tons of waste — had been scrapped by 2020. The figures have disturbed multiple parties, from government officials and shared-bike companies to environmentalists. Still, few have made quite a statement like an artist collective based in the city of Hangzhou. Titled 'Why Public Art', it was a performance art piece and exhibition that shined a light on the 'shared bike issue' and served as a "direct reference to the wanton waste and destruction of public resources by citizens." The creative undertaking featured 30 Hangzhou-based artists, and the performative aspect involved the creatives riding shared bikes through the city.  After the event, the bicycles were returned to parking spots in Hangzhou, ready to be used by the city's citizens again but imprinted with artistic reflections on the waste of public resources.
Source: Radii China
 Chinese Students Create Dating Variety Shows
China's Gen Z are obsessed with shows about love and relationships and so it comes as little surprise when students of the Huazhong University of Science and Technology in Wuhan, created a show called Woxianghenizaiyiqi (I want to be with you). The show which has been viewed more than 200,000 times on the video sharing platform Bilibili, was part of homework for a course on production of audio-visual programs. The show follows another one which was made by the same students in 2021. Called Woxiangrenshini (I want to know you), it drew a lot of attention with its format that featured a host, guests and three dating couples. The couples get to know each other by playing games or having dinner together after which they go on to share their feelings and opinions on romantic relations. The couples can set the rules of the dating programme and students watching can leave comments. Needless to say the shows were hits.
Source: Global Times
 China Records Nearly 1.17 Billion Urban Cinemagoers In 2021: Report
 Despite the pandemic, China's cinemagoers continue to throng theatres according to a recently released report on the domestic film industry. The report stated that China's urban cinemagoers numbered nearly 1.17 billion in 2021, up 113 percent from 2020 and 67.6 percent of the level recorded in 2019, showing a robust recovery as the COVID-19 pandemic wanes. The report was released during the 36th Hundred Flowers Awards in Wuhan. The awards are conferred every two years based on public voting results and are considered the highest honour in China's film industry. The reported stated that China produced 740 films in 2021, up 13.9 percent over 2020. A total of 703 films hit cinemas last year, among which 481 were domestically produced new films. Box offices at China's urban cinemas neared a total of 47.3 billion yuan (about $7 billion), up 131.5 percent year on year, approximately 73.5 percent of the 2019 figure. Another 6,667 film screens were built last year, bringing the total to 82,248 across the country.
Source: China Daily