A Guide To Contemporary China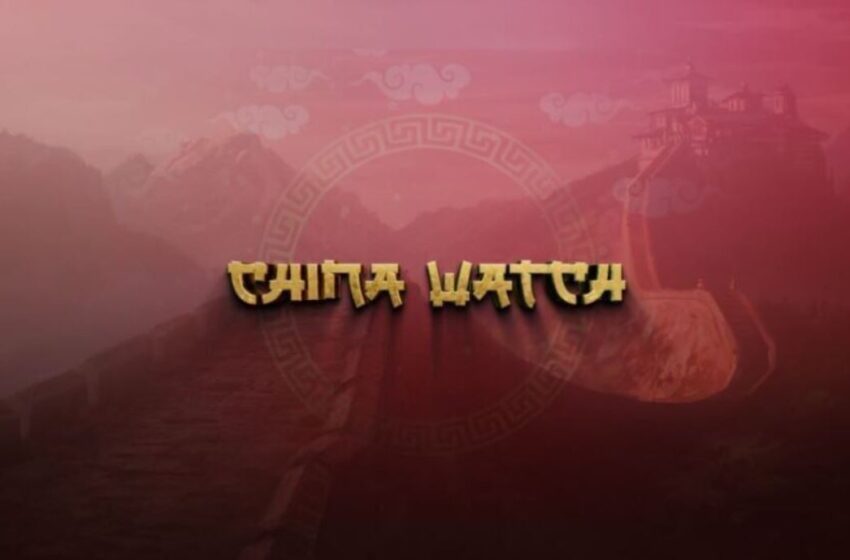 Nobel Prize Winner Says Some Works In His Name Are Not His
Chinese literary circles were left shocked after Nobel Prize Laureate Mo Yan recently published an article on his WeChat account, clarifying that many poems and articles apparently signed with his name online were actually not his works. Apart from a 32-second video, which in an amusing way shows the writer's confusion, a handwritten letter is also posted, in which Mo replied to a reader named Lin Quan, who asked him whether a poem titled On Wine and Beauty was written by him. "Let me explicitly tell you, it's not my work, just like the poem How Wonderful It Will Be If You Can Understand Me, which I think is quite good. I admire the talent of these writers and feel pity that they give up their copyright. To be honest, I once even received royalties for the poem when it was chosen for the textbook of a university, about 400 yuan ($59.3). I hope that the poem's real creator can claim his or her 'child' as soon as possible, as well as the royalties. In the history of modern literature, there have been many poets who gained fame for just one poem. It's a shame that such a good poem is put under another person's name and drifts online, homeless." Mo is not the first famous Chinese writer to face this issue. And to crack down on this in 2017, Beijing Lu Xun Museum released a database where people can check whether certain quotes are truly by Lu Xun, one of the most influential modern Chinese writers.

Source: China Daily
Celebrity Faces Backlash Over Govt Job Offer
Chinese pop singer and actor Jackson Yee has given up a lifetime job offer from the National Theatre of China after widespread public outrage and criticism about celebrity privilege. Yee, 22, posted a long message on his Sina Weibo account on Sunday, explaining the reason behind him applying for the job at the theater, saying the audition and interview were above board and that he will not take the job, hoping to ease the debate. "There are lots of voices out there about me taking the job at the National Theatre of China recently, and first of all I want to apologize to those who care, support or criticize me," said Yee, adding that his late response was because of the fierce online debate that went beyond his reach. "I always want to be a positive influence on people. However, people feel offended and unhappy because of me. The National Theatre of China, of which I have long been a fan, has also been affected, which is the last thing I want to see. After serious consideration, I decided to give up the job, but I will continue to study and improve myself in the theater," said Yee, who has nearly 90 million followers on Sina Weibo. For Yee and the other two young Chinese actors, joining the theater would mean that they would receive a bianzhi-a government-funded post that can normally be extended for life and comes with a stable career with housing subsidies and other benefits. People wondered if the three young actors had been treated differently during the application process because of their stardom. Competition for any jobs with bianzhi is always fierce, and many netizens expressed their doubts about the transparency of the hiring process for celebrities. They cited the fact that in the theatre's recruitment notice it required "unemployed individuals." "So, it's not just us ordinary people. A stable and regular job also looks pretty appealing to celebrities," said one Sina Weibo user. "We just want fairness and transparency in the process. After all, it's difficult to get a job, especially a job with bianzhi," said another.
Source: People's Daily
Living In China
Last week, China's biggest lifestyle platform Xiaohongshu published a study revealing the factors that impact young people's choice of where to live. Changsha in central China known for its underground scene, tops the list. Kunming, in the southwest, synonymous with mild weather year-round, follows closely behind. The third spot goes to Chengdu, which — despite the local food's fiery reputation — is very much about chill vibes. Entitled 'Insight Report on Young People's Choices of Cities to Live,' the research is based on a combination of data generated by Xiaohongshu's search engine and a questionnaire with more than 2,000 respondents. Since 2022, the keyword 'liveable city' has seen a surge of searches on Xiaohongshu, as scores of netizens have solicited recommendations on liveable cities. The high volume of such posts has even yielded a 'city liveability search template,' which often begins with the headline "Awaiting a City that is…" followed by ideal features in bullet points. The report also reveals that most respondents have toyed with the idea of moving to another city. Interestingly, 70% of those born in the 2000s rely on advice from fellow netizens. In contrast, those born in the 1980s and 1990s prefer to experience a place for themselves before deciding. "When it comes to selecting the city [to live], the younger generation has more freedom, [and is] self-oriented and proactive," the report says.
Source: Radii China
Showcasing Khitan Culture
A fantasy musical displaying a picture of the Khitan (or Qidan) tribe, a nomadic people of northern China wrapped up its last performance at the Taihu Stage Art Center, a newly built branch of the National Centre for the Performing Arts, on Sunday. As a large-scale original musical, The Love of Cranes takes the Liao Dynasty (916-1125) as the background, an era named after the Khitan tribe that ruled the northern part of China and incorporates elements such as the most representative Khitan octagonal bronze mirror. The story is about the love-hate entanglement between humans and cranes and is full of romance and fantasy. The Khitan octagonal bronze mirror has written records of the culture, social activities and ideas of Khitan people. It has the largest surface and the longest text, which is of enormous value when studying the culture and ideas of the Khitan people in the Liao Dynasty.
Source: Global Times
Chinese Paddlefish Which Outlived The Dinosaurs Declared Extinct
The Chinese paddlefish, an ancient freshwater species that outlived the dinosaurs, has been officially declared extinct by the International Union for Conservation of Nature, highlighting the risks for wildlife amid a worsening river ecosystem. The conservation organisation that monitors the status of threatened species declared that all the 26 remaining species of sturgeon in the world are now at risk of extinction due to human activities and climate change. IUCN also upgraded the status of Yangtze sturgeon, another representative species in the Yangtze River, from critically endangered to extinct in the wild. "The world's failure to safeguard sturgeon species is an indictment of governments across the globe, who are failing to sustainably manage their rivers and live up to their commitments to conserve these iconic fish and halt the global loss of nature," said Arne Ludwig, chair of the IUCN Sturgeon Specialist Group.
Source: Sixth Tone
Victor Hugo's Chinese Influence
Victor Hugo is well known around the world for his novels, but a visit to the famous French writer's Paris apartment would allow his fans to discover some of his other sides: a photographer, painter, and decorator with a taste for Chinese culture. The apartment Hugo rented from 1832 to 1848 in Place des Vosges in central Paris, as well as his house on the Channel Island of Guernsey, now make up the Victor Hugo Museum, which showcases the writer's various talents throughout his life. The famous Chinese Lounge in Hugo's Paris apartment is a good place to learn about a little-known aspect of his talent as a decorator. Gerald Audinet, director of the Houses of Victor Hugo, Paris/Guernsey, told Xinhua that Hugo decorated a living room in his Guernsey house for his almost second wife Juliette Drouet. The Chinese Lounge was originally in that house. Hugo and Drouet's appreciation of chinoiserie and Chinese material culture arose during a period in Europe when there was a passionate love for Chinese imports, particularly ceramics from Guangdong, and the couple continued collecting chinoiserie even during their exile in Guernsey, according to Arudinet. To increase Hugo's influence in China, Audinet said that three exhibitions have been organised in China in recent years to present Hugo's life and works.
Source: Xinhua