A Guide To Contemporary China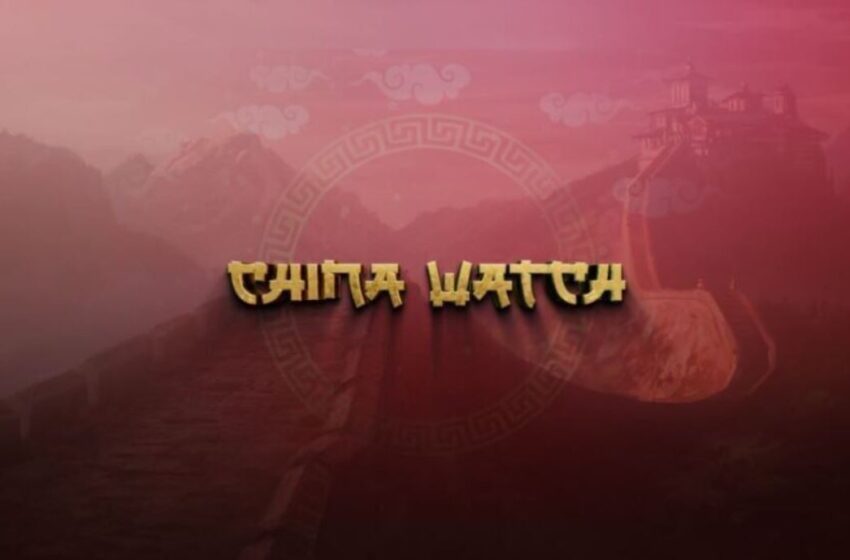 Lockdown Breeds Economic Inequality
Many Chinese people have emerged from lockdown in a pessimistic mood. Anxious about their personal finances, the precarious state of the economy, and the prospect of further lockdowns, they are making deep cuts to their household budgets and saving as much as they can. That is not surprising. Lockdowns have accentuated the divide between rich and poor. While wealthy Chinese have ridden out the pandemic with relative ease, a large number of working and middle-class families have faced job losses and steep drop in income. A recent survey offers a stark picture of this trend. China's poorest households have seen their wealth decline every quarter since the pandemic began, according to the April report by the Southwestern University of Finance and Economics and Ant Group Research. The country's wealthiest households, meanwhile, have gotten richer and richer during the crisis. China's consumption data reflects this trend. Sales of luxury goods have grown at double-digit levels year-over-year since 2020, according to consultants Bain & Company, putting China on track to become the world's largest luxury market by 2025. "The high-income group go for luxury goods partly with the aim of preserving and increasing their assets," says Ye Min, an executive partner at consultancy PwC in China. "Their consumption is often for the purpose of investment." The result: China has 878 billionaires more than any other country in the world including the US.

Source: Sixth Tone
China Unveils First Historical Archives
The First Historical Archives of China recently opened to the public, offering visitors access to over 4.68 million archival documents. This is the first time the archives has been opened to the public since it moved to the new venue. Exhibitions, including those featuring archives or archival containers of the Ming and Qing dynasties (1368-1911), will present visitors with hundreds of precious historical documents, including those selected in the UNESCO Memory of the World Register. More than 300 precious archives, over 100 photos, over 20 sets of audio and visual products, and historical revolutionary books and objects are also on display to show the endeavours and achievements of the Communist Party of China. There are also more than 4.1 million archives available for public retrieval on the official website of the archives.
Source: Xinhua
Robots Conduct Covid Tests
Testing for COVID-19 normally has kept clinicians clad in medical protective gear working for hours. But sample collecting is stepping closer to full automation with the development of yet another robot. A team at Shanghai University has made a robot that gets a nucleic acid sample with a throat swab in 22 seconds. The device, with a robotic arm and automated processing, can collect swabs, scan codes on test tubes, disinfect the device and conduct other procedures in the testing process. People who take the test can scan a QR code to register in the system and then follow spoken instructions as the robot arm accurately swabs their throat, deposits the swab in a glass tube and seals it. Miao Zhonghua, deputy director of Shanghai University's school of mechatronics engineering and automation and leader of the robot project, said the idea of creating the device arose during the latest COVID-19 wave in the city, when the campus was under closed-loop management. "Clinicians performed the throat swabbing and sampling services on campus, but during the toughest time around April, when the demand for the service surged across the city, the team recognized the medics' heavy workload," Miao said. "It motivated our team to explore using automated collecting methods on campus to ease the clinicians' burden."
Source: China Daily
Bullet Trains In Xinjiang
Bullet trains are once again driving an upsurge in China's tourism industry as a number of new high-speed railways have been put into operation this summer and further shortened the travel time between cities. Spur-of-the-moment trips or mini-breaks on weekends or holidays are popular among Chinese tourists nowadays, and high-speed railways have contributed a lot to this trend. Bullet trains, which are convenient and comfortable, provide people an opportunity to go on an in-depth exploration of their destinations in a short journey time. Recently, the world's first railway loop circling a desert was formally put into operation in northwest China's Xinjiang Uygur autonomous region. Stretching eastward from Hotan city to Ruoqiang county along the southern edge of the Taklamakan, the world's second-largest shifting-sand desert, the railway is an artery of China's western railway network, an important part of Xinjiang railways, and a fast channel linking southern Xinjiang and other parts of China. It is a historic railway for many counties in the region to end their history of no train access. It carries passengers across the Taklamakan and on a tour of the ruins of the ancient Niya city and other places. The bookings of related train tours have been surging recently, according to online leisure travel company Tuniu.
Source: People's Daily
'Ice Cream Assassins'
Since China is currently experiencing a heat wave it seems appropriate that this hot topic has taken social media by storm: ice cream, or more precisely, steep price hikes in the ice cream market. The hashtag 'Why are pricey ice creams hard to sell?' has gone viral on the microblogging platform Weibo and amassed a whopping 620 million views in just a few days. Hilarious videos and vignettes on the topic have circulated on Chinese social media, and users have expressed their frustration over the unreasonable prices. In fact, the term "ice cream assassin" is being used to describe ice cream that sits quietly in the back of supermarket freezers, enticing customers with its premium packaging and exotic flavours. However, when their prices are revealed at check-out counters, they metaphorically 'kill' consumers' wallets. Chicecream is one such culprit. The domestic premium brand has been pricing its wares between 15 to 20 RMB (about 2.2-2.9 USD), which is three to four times higher than other ice creams. But it isn't just the price tag that is upsetting consumers. On July 2, a netizen uploaded a video of the brand's ice cream, which suspiciously did not melt after being left in a 31 degrees Celsius environment for a whole hour. A related hashtag soon went viral on Weibo and has amassed nearly 70 million views.
Source: Radii China
Gen Z Turn To 'Ultimate Frisbee'
China's fascination with "Ultimate Frisbee" – often referred to simply as "ultimate" – started in Shanghai, but the craze has now spread to many other cities across the country. On Xiaohongshu, a lifestyle-focused social media platform, there have been more than 80,000 posts featuring ultimate, reflecting Chinese youngsters' enthusiasm for this fast-moving, non-contact sport. The game is played by two teams, each consisting of three men and two women in an indoor soccer field. By cooperating with team members, the players who catch the frisbee in the designated area can score for their team. Thanks to its non-contact nature "Ultimate Frisbee" has become especially popular with women with a number of women-only groups coming up online. Promotion of this game is also being encouraged by authorities who want to build China up into a strong, sporting nation with a particular emphasis on Generation Z. Generation Z refers to people born between 1995 and 2009, and China has about 260 million people in this age group, according to data from the National Bureau of Statistics.
Source: Global Times