A Guide To Contemporary China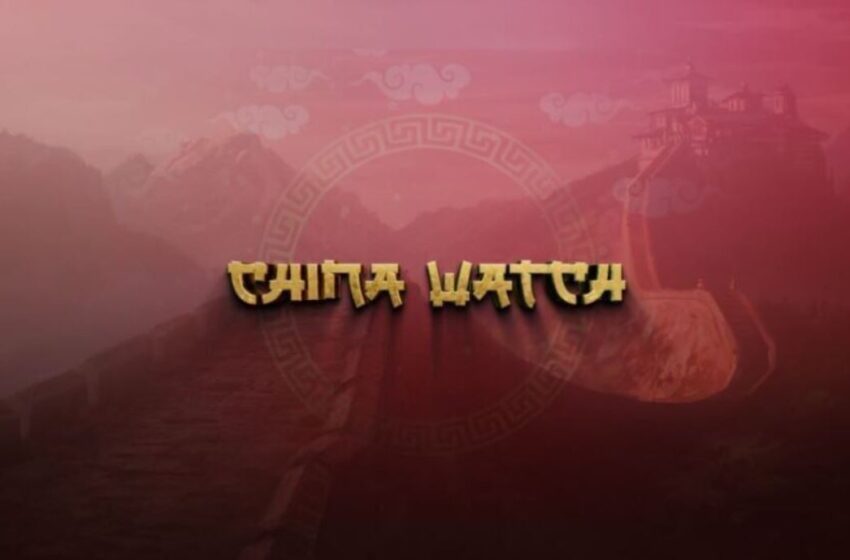 Ex-Military Veterans Encouraged To Teach Kids
Ex-service personnel are being encouraged to work as teachers in primary and secondary schools to obviate a shortage. Authorities say this is part of China's intensified efforts to strengthen teaching teams for compulsory education. Veterans with a "strong sense of responsibility" and "well-rounded accomplishments" have the potential to become teachers and can contribute to strengthening teaching teams in primary and secondary schools, said a document jointly released by central authorities including the Ministry of Veterans Affairs and the Ministry of Education. Universities and colleges have also been encouraged to launch special teacher training programs for ex-service personnel and give priority to those university students who apply for a change of major after they are discharged from the military, the document added. Localities can introduce special teacher recruitment plans targeting ex-service personnel and relax age restrictions for applicants, the document noted. It added that priority can be given to veterans when schools recruit non-teaching staff.

Source: People's Daily
Amazon Withdraws Kindle From China
Amazon is shutting down its Kindle bookstore in China. The company said that starting July 2023, Kindle users will not be able to buy online books in the country. Existing customers will be able to download previously purchased titles until June 2024. Amazon also said it would stop supplying Kindle devices to retailers. Chinese analysts believe the reasons were a failure by the tech giant to crack the Chinese market. Amazon was facing stiff competition from Chinese platforms like JD.com and Taobao and had abandoned most of its retail business on the Chinese mainland as early as 2019. Yet unlike Amazon's other offering, Kindle had a devoted, if small fandom among Chinese consumers.
Source: Sixth Tone
Civil Servant Look Becomes Trendy
China's fashion trends change fast, and recent weeks have seen the rise of an unexpected fad dubbed "civil servant chic'" or "bureaucrat style." The trend revolves around the uniforms of public officials, especially those occupying higher ranks. For those interested in copying the look these are the wardrobe staples: A white shirt, black fitted trousers, a navy-blue jacket, black leather shoes, a black bag, and — the cherry on top of the sundae — a Chinese Communist Party badge, which should be pinned on your lapel or shirt pocket. A hashtag for the unique fashion trend has gained more than 4.6 million views on the Chinese lifestyle platform Xiaohongshu. where netizens can share pictures of their outfits and tutorials on achieving the perfect "civil servant look." Chinese ecommerce platforms such as Taobao and JD.com are now generating hundreds of results searching for this look. Even French luxury brand Pierre Cardin has begun to describe some of its products as "civil servant chic." Fashion watchers say a possible reason for the trend's success is its positive association with being an employee of the Chinese civil service system.
Source: Radii China
Music Festivals Make A Comeback
China is eager to show the world and its citizens that everything is normal and one of the ways they are doing that is through music festivals. Chinese music fans are excited after a series of music festivals were announced. They will be held around the country as the COVID-19 epidemic has been brought under control. Recently, the announcement of the dates of two large-scale music festivals were announced on Sina Weibo, becoming hot topics on the social media platform. One is the International Beer Festival in Guiyang, southwest Guizhou Province from July 23 to 24 and the other is Strawberry Music Festival in Chengdu, in southwest Sichuan Province from August 20 to 21. The two music festivals will gather a group of popular Chinese bands and musicians, including singer Mao Buyi, Chen Li and the band Wutiaoren. Besides the two music festivals, Yinchuan in the Hui Autonomous Region will stage the Tuborg Music Festival on July 23 and Qingzao Music Festival will be held in Weifang, eastern Shandong Province on July 16.
Source: Global Times
Robots Help Safeguard China's Heritage
Robots are now being used to preserve China's cultural heritage. The way it works is simple. The robot rotates around a Terracotta Warrior, cameras mounted on its two mechanical arms. In 10 minutes, both arms turn 180 degrees gradually and a "3D portrait" of the cultural relic is created on a computer. Why is this important? Researchers from Northwest University in Xi'an, capital of Shaanxi province say the robot has been designed to create accurate digital images, contributing to the restoration of cultural relics. It also helps to reduce the time required for digitalising relics. Xu Yang, a member of the research team, explains how the system works. The robot consists of a rotary base, two mechanical arms and two scanning modules, each of which integrates a 3D scanner and a high-resolution camera. The relic is placed in the central part of the base, which is static, while two 1.5-meter arms connected to the periphery of the base revolve around it, and modules move along with the arms to scan. Eventually, a 3D model is generated. "The mechanical arm has the advantages of automation and less manual intervention," says Xu. "The scanning modules take photos at a distance, minimizing the damage to the relics." The robot is part of an intense effort by the Chinese government to digitise its relics, promote museums and better showcase China's history and heritage.
Source: China Daily
Female Bikers Chase Guinness World Record
Li Yuyu is a member of an acrobatic motorcycle team comprising 16 female riders from the Puyang Acrobatic Art School who formed an acrobatic team in March 2021. They have been practicing hard in an attempt to break the Guinness World Record for most female motorcyclists in the "Globe of Death" ride and their motorcycle show is an art performance combining dance, magic, acrobatics and motorcycle racing. Acrobatics and acrobatic biking where participants perform stunts inside a giant ball is exciting but highly dangerous. According to the Guinness Books of World Records, currently the most motorcycles in a sphere is 12. It was achieved by 12 motorcyclists from the Henan Acrobatic Group in 2015.