A Guide To Contemporary China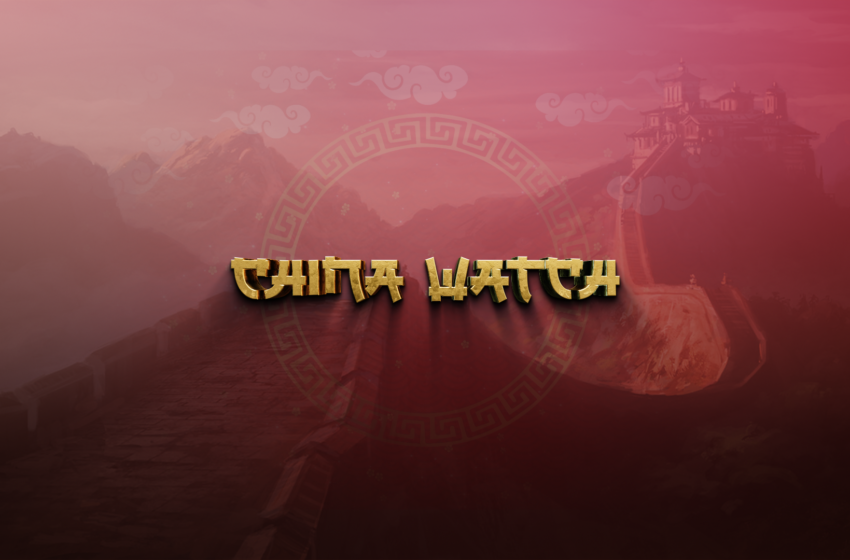 Female Discrimination In The Job Market
China's graduates are finding it difficult to get a job. Research shows that a record high of 10 million fresh graduates are affected and female students are finding it especially hard to get hired. In April, Zhaopin, a Chinese professional development platform that has been compared to LinkedIn, released an employment report based on the most recent pool of graduates. Career trends, employment statistics, and career expectations are just a few topics covered by the report. The report says 46.7% of 2022's fresh grads had received offers by mid-April, marking a 15% decrease compared to 2021. The report also revealed that female graduates have more difficulty landing jobs than their male counterparts. Only 10.4% of female graduates have successfully signed work contracts, whereas 22.2% of male graduates — who are more likely to be invited for job interviews in the first place — walk out of their meetings triumphant. It is not an exaggeration to say that pregnancy discrimination is a pervasive problem in China. A hot topic among Chinese netizens, Zhaopin's employment report has its own Weibo hashtag with more than 220 million views and dozens of comments calling for better workplace equity and inclusion. Some have called for more women to support each other.

Source: https: Sixth Tone
China's Vocational Education Crisis
China will soon need millions of skilled workers ranging from auto mechanics to heating and air conditioner repair people, electricians, plumbers and computer technicians. Yet the vocational education system has fallen into a shambles, leaving the world's second-largest economy ill equipped to replace millions of the highly skilled who are retiring as the population ages and the workforce shrinks. In 2021, the government says, 57.8% of Chinese between 18 and 22 years old were enrolled in higher education but the proportion enrolled in vocational high schools dropped to 35% in 2020 from 60% in 1998. A widening job market mismatch is becoming even more visible this year as a record number of college graduates leave campuses at a time when the economy faces greater headwinds from slower growth and pandemic disruptions. China has invested heavily over the past 30 years in public higher education. In September 2020, nine central government departments led by the Ministry of Education issued a guideline with the goal of expanding vocational school enrollment and establishing a higher education system for vocational training. In June 2021, Henan province unveiled a plan to establish a local vocational college entrance exam in which the weighting of the scores of professional skills test would be at least 50%. In October, the State Council, China's cabinet, issued a guideline to promote "high-quality" development of vocational education, with the goal of expanding the share of vocational college enrollment to at least 10% of the total enrollment of higher education institutions by 2025. However, social problems remain. Low social recognition, inadequate resources and poor teaching quality have plagued many vocational schools in China. A 2020 survey by Peking University showed that only 35% of vocational high school graduates successfully found a job.
Source: Sixth Tone
China Boosts Its 'Night-Time' Economy
With COVID-19 cases across China now declining, various localities in the country are working to boost the night-time economy, such as eating and drinking, entertainment, etc., and is usually regarded as an important barometer of a city's economic vitality. According to a report issued by the Chinese tech giant Tencent and the Liaowang Institute, a public policy research center, 60 percent of all consumption took place during evenings and at night in 2019. Moreover, the turnover for some major shopping malls between the hours of 6 pm to 10 pm accounted for over half of their daily sales volume. In recent days, local-level government officials have been frequenting business districts during the evenings, an effort that is being widely publicised to boost the evening economy and encourage people to step out of their homes. Media reports quoted them as partaking of traditional desserts and local foods. In Henan province, officials were seen buying watermelons or clothes in local markets. "Government officials' support for the night-time economy proves to the public that the epidemic is under control, and people can feel free to engage in more economic activities," said Chen Lifen, a researcher with the Development Research Center of the State Council.
Source: People's Daily
Boosting Rural Education For Pre-School Children
Rao Si is the only teacher in a kindergarten for 18 children in a mountainous village of Tongren, Guizhou province. The unique thing is that they are pre-school children aged between 3-6 years. The 31-year-old who finds her work rewarding says most pupils in her class are "left-behind" children, who are cared for by their grandparents. "They are like my family. We care about each other and grow up together," Rao says. Preschool education was something unheard of by most people in Tongren, a poverty-stricken area in the Wuling Mountains, when Rao was born there in 1991. Today, the Tangbian Village Kindergarten is among the 100 rural kindergartens of a project jointly launched by the Ministry of Education and UNICEF in 2016 to improve the quality of preschool education in mountainous areas of Guizhou. The project aims to benefit nearly 10,000 children, from ages 3 to 6, in Guiyang, Zunyi and Tongren, as well as Qiandongnan Miao and Dong autonomous prefecture. Under the project, Rao and other teachers underwent training and visited urban kindergartens to observe classes and share teaching experiences two days every month. "Although we don't have all the materials like in urban schools, we have our own advantage-close to nature, which is the best teacher," Rao says.
Source: China Daily
Securing China's Maritime Heritage Through Model Ships
Zhang Guohui has been making ships, from over 30-meter-long vessels to much larger model boats, for more than six decades. Hailing from a poor family in a fishing town in eastern Fujian Province, Zhang started to make a living at the age of 16 fishing on the open seas, which is where he developed a keen interest in making boats. A fast learner, he was sent to shipyards in the cities of Quanzhou and Xiamen in Fujian Province, where he received training and became a master of traditional Chinese junks (ancient ships) and gained fame because of his consummate craftsmanship. Due to the development of the modern shipbuilding industry, the need for large wooden vessels decreased sharply. Zhang then began constructing model ships using his 20 years of shipbuilding skills. Today's his model ships are showcased in museums on maritime heritage. Chinese junks were first designed and developed in the Tang Dynasty (618-907) and widely adopted after the Song Dynasty (960-1279) in Fujian. The technology enables the construction of ocean-going vessels with watertight compartments, which in 2010 made it to the List of Intangible Cultural Heritage in Need of Urgent Safeguarding by UNESCO.
Source: Global Times