A Guide To Contemporary China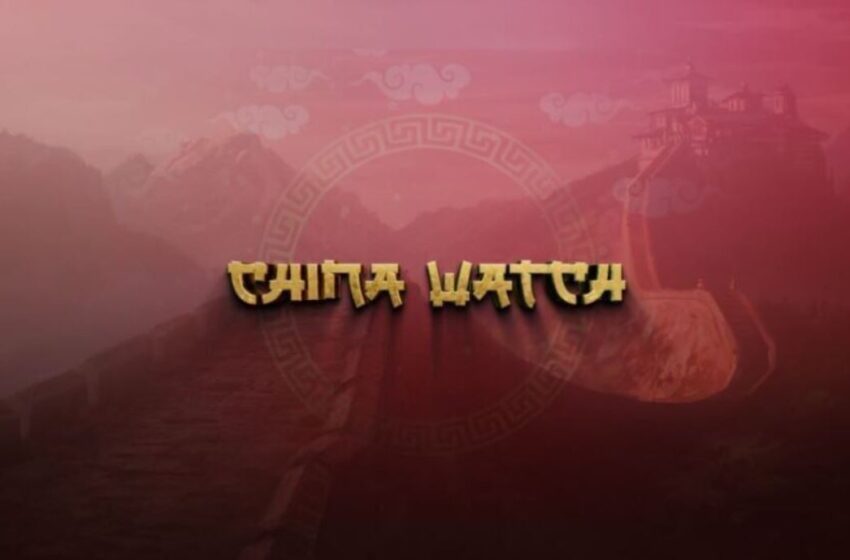 Singles' Rights
China's population of singles is skyrocketing. The country's marriage rate plunged 40% between 2013 and 2020, as millennials rejected traditional social mores that pressure young people to settle down early. According to government estimates, the number of people living alone touched 92 million in 2021 — more than Germany's total population. Yet Chinese singles still face a multitude of barriers. The social stigma attached to remaining unmarried remains strong, with Chinese authorities — wary of a looming demographic crisis — branding females who stay single as "leftover women." Chinese law, meanwhile, penalizes those without a spouse. Single people can't adopt a child, access assisted reproductive technologies, or — in many cases — claim maternity benefits. In some cities, they even face extra restrictions when buying a home. But Chinese singles are attempting to shield themselves from these problems by forming tight-knit online groups. Members share their frustrations, swap tips on dealing with the stigma and dangers associated with living alone, and help each other navigate the legal system. In the process, they're fostering a budding Chinese singles' rights movement — one that's becoming more organised, and more ambitious, than ever before. In January, a group of feminist activists organised the country's first singles' rights event: an online forum titled "Single-Unmarried People's Rights in China." Attended by 108 people, the forum featured talks by legal professionals on issues including adult guardianship and the legal risks singles face when having children via a surrogate. The event also named the top 10 singles' rights news stories in China. ("Safety issues for women living alone," "Shanghai tightens home-buying rules for people out of wedlock," and "single mother struggles to access government maternity benefits" led the list.) Other activists are forming online groups focused on specific singles' rights issues. Pata, a game designer from Guangzhou, runs a group for unmarried women trying to have children.

Source: Sixth Tone
Animal Influencers
Oka first became famous after a batch of stickers featuring her irresistible grin circulated in a small community on the Chinese super-app WeChat. Now, with four YouTube videos with 1 million views each, she is undoubtedly an influencer, if not a minor celebrity, with an active presence on the Chinese video platform Bilibili and microblogging platform Weibo, as well as Instagram and YouTube. Here's the catch though: Oka is a puppy. Specifically, a 4-year-old red Shiba Inu with a penchant for odorous objects, balls, and temper tantrums, says owner Susan. While Oka certainly boasts a large fan base, the Shiba Inu comes nowhere close to some of Chinese social media's A-list pet influencers in terms of numbers. Cats make for some of Bilibili's top content, and '花花与三猫CatLive,' with its 3 million followers, is a prime example. Meanwhile, a Scottish fold cat named Erdou is the most popular pet influencer on Douyin, China's version of TikTok, with nearly 40 million followers. In the second spot is golden retriever Danhuang, with more than 20 million followers. Like their human counterparts, these A-list pets — or at least their owners — benefit from having millions of fans. Many pet influencers even have Taobao ecommerce stores selling pet care accessories, some of which are personally branded. Other means of monetisation include product placement and live ecommerce, hallmarks of China's livestreaming industry and digital economy. Brands seeking partnership and KOL marketing often engage with pet influencers (or more like their owners), who then take to social media to peddle their pet products.
Source: Radii China
Ancient Games
During the Qing Dynasty (1644-1911), kicking a stone ball around was a popular sport in the northern part of China, and it was often played in the winter to keep warm. Stones were carved into small balls and kicked. In 1999, the sport was included in the competition item in the 6th National Ethnic Group Traditional Sports Meeting held in Beijing. That's not all, there was a variant on hide and seek. Instead of participants hiding, other children would run around and tease him or her while his eyes were shut as he tried to identify them. For viewing entertainment, shadow plays were very popular. Folk artists manipulate puppets behind a screen, narrating stories and accompanied by music. During the Qing Dynasty, shadow play art reached its peak, and was staged for each major occasion. Shadow plays were listed as a national intangible cultural heritage in 2006 and added to the UNESCO intangible cultural heritage list in 2011. Then there are firecrackers that have a history of more than 2,000 years. It is said that there was a beast named Nian in ancient China, and to scare off the beast, people burnt bamboo joints. After gunpowder was invented, it gradually replaced the bamboo joint cracker. Crackers are still set off during the Spring Festival to symbolize auspiciousness.
Source: China Daily
Online Culture
Watching shows, listening to concerts, visiting exhibitions… online cultural activities are creating new consumption scenarios and delivering new experiences for the public. Since the National Centre for the Performing Arts (NCPA) kicked off its first online performance on April 11, 2020, it has presented more than 120 shows online, including concerts, dances, modern dramas, and operas. These shows have been watched a total of 3.4 billion times online so far. In August 2020, the NCPA streamed a concert in 8K via 5G networks, which was the first of its kind in the world. In the 8K ultra-high-definition video, the audience could even see the hair of the performers, as well as the sweat on their faces. Wang Ning, president of the NCPA, said they will continue to explore the application of 5G networks, 8K and other advanced technologies to boost the audio-visual effects of art performances and bring art closer to everyone. This year, the China Grand Canal Museum, located in Yangzhou city, east China's Jiangsu Province, rolled out special exhibitions aiming at introducing cities along the Grand Canal, and also unveiled online versions of the shows. On May 27, the first exhibition introducing Luoyang city in central China's Henan Province, was opened. Since March 2022, nearly 20 episodes of short videos featuring the exhibition on Luoyang city have been released on multiple social media platforms, attracting over 8 million viewers.
Source: People's Daily
Mountain Songs
Growing up listening to hua'er, a type of folk song performed by ethnic groups in northwestern China, Sa Lina, 36, used to refer to the genre as being a bit rustic. "Pop songs were more my style before I actually got a chance to sing hua'er at the age of 19," said Sa, who has since become a famous singer, devoting herself to this traditional art form for almost two decades. Hua'er, which literally means flower in Chinese, uses a distinct high pitch and has been exceedingly popular in Qinghai, Gansu, Ningxia and Xinjiang for hundreds of years. Also referred to as "mountain songs," it was listed by UNESCO on the Representative List of the Intangible Cultural Heritage of Humanity in 2009. Sa set up an art school in 2014, which offers hua'er training courses free of charge. Sa also regularly gives singing lectures in public schools and communities and recently a student of hers sang a hua'er song in the popular TV drama series Minning Town, which has further brought the traditional local folk art to the national stage.
Source: Global Times
Heritage Sites
China has the world's largest number of world natural heritage sites, according to the National Forestry and Grassland Administration. The country is now home to 14 world natural heritage sites and four heritage sites noted for both cultural and natural features, both leading the world in terms of quantity, the administration said. These heritage sites effectively protected China's representative geological relics, the gorgeous mountains, forests and lakes, along with the rare and endangered animal and plant species, the administration said. These areas have contributed to the protection of cultural relics, intangible cultural heritages, and historic cities, towns and villages, bringing in an annual average tourism revenue of over 14 billion yuan (about 2.1 billion U.S. dollars) for locals. Saturday marks China's Cultural and Natural Heritage Day, which falls on the second Saturday of June every year.
Source: Xinhua