A Guide To Contemporary China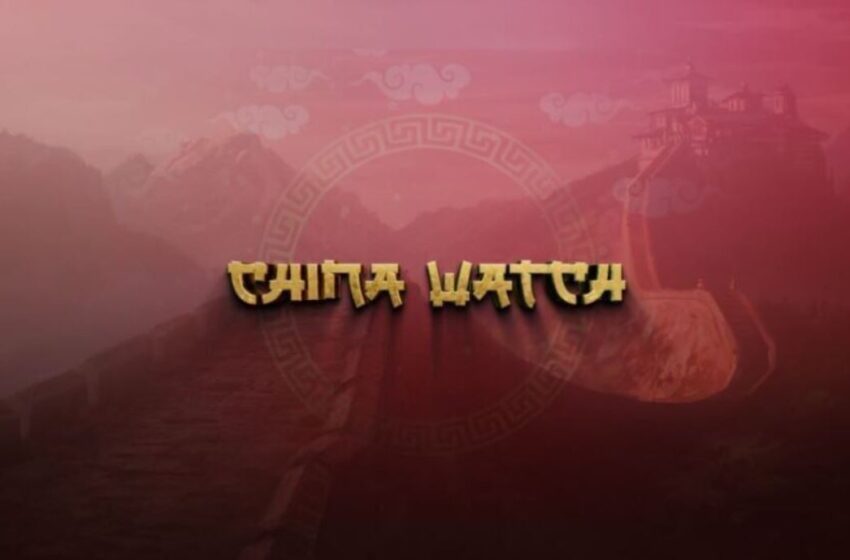 Wedding Woes
Shanghai's severe Covid-19 lockdown restrictions spiked the plans of thousands of couples hoping to tie the knot on the country's unofficial day dedicated to love. Most of the city's Civil Affairs Bureau offices where marriages are registered were shut. Many couples across China pick "520" as their marriage registration date as its Chinese pronunciation sounds similar to "I love you" in English. Last year, 2,232 couples in Shanghai registered their marriage on May 20, according to official data, which is 10 times more than the city's daily average number. but only a handful of couples from the city's suburbs, where restrictions were relatively less, were able to do so this year. The frustration of many couples not being able to get married on their desired date comes at a time when the country is witnessing a record low marriage rate. Only 7.6 million couples registered their marriage in 2021, a historical low since 1986 when the government started to record such data, according to official data published in March.
Source: Sixth Tone
Hit The Sack
Chinese video-sharing app Kuaishou has a message to share with Gen Z: go to bed by 11 pm. The way the app works is that it livestreams the reality show go to bed at 11 pm and 8 pm every Tuesday and Thursday night. This program features high-profile Chinese celebrities and sheds light on the chronic issue of sleep disorders experienced by many Chinese youth today. As its title suggests, the Kuaishou reality TV show challenges its participants to fall asleep before 11 pm. The slogan, "Don't be so high, sleep early." In each episode, participants are hooked up to sensors that indicate their sleep state. The show also offers solutions to overcoming the 'addiction' to staying up late. Famous faces include K-pop star Huang Zitao, comedian Song Xiaobao, musicians Zhang Qi, Liang Long, and Gai, and actresses Chen Xiaoyun and Huang Shengyi who carry out various tasks to enable them to sleep by the allotted time. For example, Song wanders around different rooms, practices calligraphy, and tries other tricks, but fails to fall asleep by 11 pm. Meanwhile, Liang practices pre-bedtime rituals like hydrating his skin with masks, reading, and listening to podcasts. Zhang is the first to achieve his goal, dozing off after a foot massage. After the challenge, a team of sleep specialists analyse the different behaviour patterns of the participants that have led to poor sleep quality.
Source: Radii China
Mind Your Language
Is the use of the internet and social media leading to a slow change in the Chinese language? A recent article written in a Chinese newspaper and shared online seems to think so. In the article, the author, Wang Zuozhongyou, argues that the simplified Chinese language is dying because thanks to social media abbreviations, language is becoming more "childish" and less "creative." The contention has led to hot debate with some students saying that slang words help them communicate more easily and thus becomes a secret code which older generations cannot follow. "I often use words that have gone viral on social media when chatting with my friends as it shows I am keeping up with the latest trends," says an 11th grade student at a Beijing high school surnamed Fang. She offers the example of a kind of internet slang that uses abbreviations based on how certain groups of Chinese characters are written in pinyin. The slang has words such as "yyds" referring to god and "xswl" meaning making me laugh, that are popular among teenagers. While Fang insists such slang is only on social media and is not used in the classroom, others are worried about the infiltration of these new words. Cindy, a writer of online fiction contends "Chinese is one of the most ancient languages in the world and it has a specific rhythm and rules developed over thousands of years. I avoid using internet slang and blindly following the trend when I am writing, as I want to make my articles more beautiful." Other language experts, joining the debate, say that while online language does pose some threat to the canonical use of orthodox expressions, it can be avoided by regulating the use of internet words and official written expressions.
Source: Global Times
Buying Local
China's youth is increasingly buying domestic brands – some of which is embedded in Chinese style and culture – in a trend known as guochao. Chinese authorities and those who sell traditional Chinese products have been quick to seize upon this trend. For instance, Beijing's Palace Museum has been at the forefront of the nationwide guochao trend, with lipsticks and blushes engraved with traditional Chinese patterns being the perennial bestsellers on the shelves. These products have proven immensely popular with Generation Z consumers. In China, there are around 260 million people born between 1995 and 2009, who are often dubbed "Generation Z," according to data from the National Bureau of Statistics. Growing up in a different environment from their elders, they have witnessed China's rise as a global economic powerhouse and formed a brand-new consumption concept.
Source: China Daily
Virtual Museum Tours
China's national museums are encouraging virtual tours in the midst of the lockdown. A virtual tour of the Palace Museum in Beijing showcases not just high-resolution images of the museum's collection of over 1.86 million cultural relics online but also local life such as hawkers on a busy road during the time of the Northern Song dynasty (960-1127). This is being replicated in other parts of the country. Powered by virtual reality, augmented reality and other cutting-edge technologies, users are able to gain access to museums they might never have been able to visit in real life. Digital tours have not only re-generated revenue for museums it has also helped museum photographers. For Huang Yi, a museum photographer, the interactive database available round the clock has made his work more convenient. "Now I've got much more information to refer to. Even if I miss something on the spot, there's still a chance to make up for it after I come back home," Huang said. China proposes to widen the growing trend by promoting the free opening and digitalization of public cultural venues and developing online digital experience products and new cultural tourism services such as immersive tours, virtual exhibitions and high-definition live broadcasts during the 14th Five-Year plan period (2021-2025). Experts believe this will trigger tremendous development opportunities for museums and the culture industry.
Source: People's Daily
Big Screens
In recent months, the pandemic outbreaks across China, especially in Shanghai and Beijing, have closed more than half of cinemas nationwide. In April, the daily total of all films screened in China was just $1.17 million. Meanwhile, a lack of new blockbusters and content exacerbating the problem. Most studios are waiting for things to get better, but many cinemas are pessimistic, with income now unable to cover expenses. China's movie box office enjoyed a little bounce over the May Day holiday amassing 297 million yuan, but that's still a significant drop on a year-on-year basis compared to 1.67 billion yuan generated during the holiday last year. Nevertheless, this signals hope. According to ticketing platform maoyan, the film market is steadily recovering day by day after the holiday. more than 69% of Chinese cinemas have since reopened their doors, though cinemas in Beijing and Shanghai are still shut. Some in the trade are turning to more advanced solutions. Jack Gao, veteran executive and CEO of Smart Cinema, has insisted on keeping the theatrical release model but called for adding a layer of online streaming services to the theaters, using mobile technologies to empower physical theaters to create a "super cinema" model. What this means is that one can buy a ticket as one would do at a theatre and watch it with the physical audience on one's phone.
Source: China.org