A Guide To Contemporary China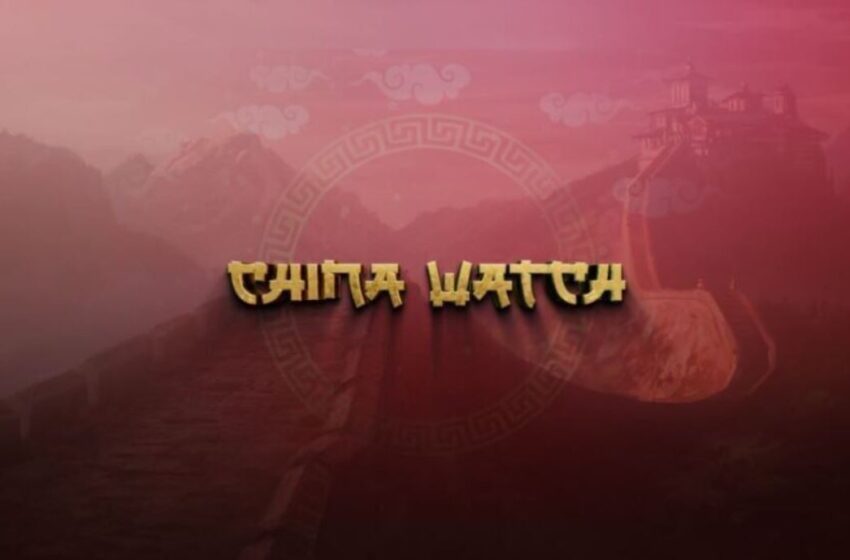 Graduates Face Tougher Prospects
China's top education authority has warned fresh university graduates of a turbulent employment scenario as coronavirus-related restrictions and lockdowns hit businesses and the economy. Officials from the Ministry of Education said the job market this year would fare worse than in 2020 when China had largely contained COVID-19 by the summer. Ministry officials announced plans to boost the employment rate in mid-May. China's employment sector has been fiercely competitive amid an increasing number of fresh graduates every year. A record 10.76 million undergraduate and postgraduate students are graduating this year, a year-on-year increase of 1.67 million.

Source: Sixth Tone
India-China Film Project Pays Tribute To Bruce Lee
Nearly half a century after kung fu legend Bruce Lee departed this world, an upcoming movie, inspired by his last blockbuster, Enter the Dragon, has seen Chinese and Indian filmmakers join together to pay tribute to his legacy. Ladki: Enter the Girl Dragon, scheduled to open domestically and in India in summer, is the first such Sino-Indian co-production with a heroine's perspective. Since the two countries signed a movie agreement in 2014, two co-produced blockbusters have come about: the Jackie Chan-led Kung Fu Yoga and the Wang Baoqiang flick Buddies in India, both released in 2017 and recounting the exotic adventures led by predominantly male characters. The new movie has been shaped by Indian director Ram Gopal Varma's obsession with Lee, a legend who passed away at age 32 in 1973 but is still revered as a global icon for his unique contribution to promoting Chinese kung fu.
Source: China Daily
Self-Driving Taxi Company Gets Official Recognition
Self-driving taxi companies has finally received the official nod. Pony.ai, a self-driving start-up in the southern city of Guangzhou, has become the first entity of its kind in China to receive a taxi license. Beginning in May, the license allows the company to operate 100 autonomous vehicles as taxis in the city's Nansha District over an area of more than 800 square km, the company said. It also has plans to launch similar services in two other large Chinese cities next year. In late 2021, the start-up was authorized to launch commercial trials of its autonomous vehicles in Beijing. Along with Chinese tech giant Baidu, it was among the first companies nationwide permitted to launch such pilot services.
Source: People's Daily
Virtual Nightclubs Are The New Trend
One of many global trends to have risen since Covid cast its shadow around the globe, cloud clubbing is the new alternative to sweaty dance floors and boozy nights out. Instead of fretting over the perfect outfit and putting on makeup, simply power up your computer, sit back, and relax — and trust your cute Shiba avatar to break out the dance moves. Most cloud parties are essentially livestreams where DJs spin records for virtual audiences. On video platforms such as Zoom, webcams often depict cloud clubbers sipping their drinks and bobbing their heads to the music. But Xiugou Nightclub is a whole different animal, involving memes and interactive gaming. Founded in December 2021, Xiugou Nightclub often tops Bilibili's 'hottest livestreaming' charts. The cloud clubbing event attracts 20,000 to 30,000 attendees on average, with the most successful session scoring a staggering 3 million participants. The concept was the brain child team of around 10 young individuals. Shenzhen-based Nic is a game designer by day and the manager of Xiugou Nightclub by night. He says the project was inspired by their love of memes and 'bullet chat games,' a peculiar form of interactive gaming. Bullet chats (danmu in Mandarin) enable viewers to send live comments flying across their screens — not unlike hard-hitting ammo. This adds an interactive dimension to otherwise passive streaming experiences. So for instance typing in 'Coke' conjures up a virtual glass of the world's most popular soft drink in your Cheems' paws, while 'drive little train' causes your avatar to drift across the dance floor at a reckless pace.
Source: Radii China
Restoring Tibetan Texts Through Poisonous Plants
After hundreds of years of being gnawed by insects, covered in mold or burned by fire, ancient manuscripts written in Tibetan have successfully been restored. However, you wouldn't want to get a paper cut from these books as the paper is made from a special poisonous plant found in the region. Yang Liqun, one of the main contributors of the project, who has been restoring books for more than 50 years by now, is an important figure in the drive to restore ancient books written in ethnic minority languages in southwest China's Yunnan Province. Back in 2010, local villagers in Shangri-La, Yunnan, accidentally found thousands of pages of Tibetan Buddhist manuscripts inside a remote mountain cave. News of the discovery quickly spread, attracting the attention of both the local government as well as the Yunnan Ancient Books Protection Center. Working on the books Yang discovered that the paper used in the manuscripts were made from langducao, a poisonous flowering plant found in the region that is used in traditional Chinese medicine. Paper made from this plant tends to be thicker and more resilient than other varieties. A craftsman told the Global Times that the process of hand-making langducao paper is very complicated, involving at least 12 steps, such as soaking, mashing, and even beating. Not surprisingly, the restoration process is equally complicated. The brick-like books needed to be soaked in hot 60 C water for at least a day before they were soft enough to work with.
Source: Global Times
'Reading Salons' For Senior Citizens
The Chinese government is pushing out a programme which is helping senior citizens to read through what are called "reading salons." The salons have been pushed by the newly released Family Education Promotion Law of China which has taken effect from the beginning of this year. The new law stresses that parents or other guardians need to promote the comprehensive and healthy growth of minors in moral quality, cultural accomplishments, behavioural habits and other aspects. It focuses on specific topics for guardians, such as how to manage their emotions and how to get along with children. It also pushes those seniors in rural areas – many of whom are barely literate – to read. Local authorities say literacy rates have shot up along with improved "moral" behaviour in families.
Source: Xinhua