A Guide To Contemporary China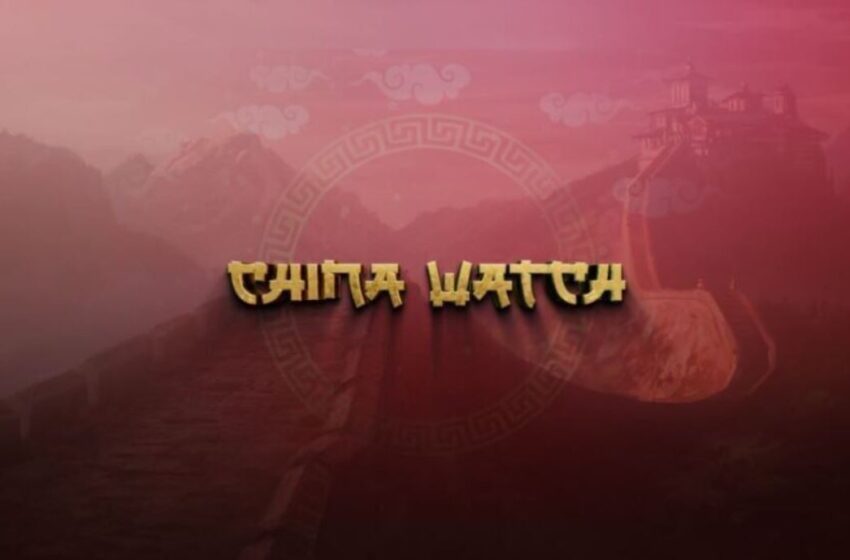 Large Scale Layoffs In Tech Industry
China's tech workers are going through some anxious moments with large-scale layoffs taking place across tech companies. Analysts say layoffs by Alibaba and Tencent could impact up to 20% of their staff. Some loss-making units will be cut entirely, and the companies will downsize areas with high regulatory risks. Popular ecommerce platform JD.com has also recently announced that it would be slashing its headcount by 10-15%. The issue has become a major one with tech industry-related hashtags 'layoffs at Alibaba' and 'layoffs at Tencent' — trending on Chinese social media platform Weibo, following plummeting stock values for some of China's most influential technology companies. The more general hashtag 'layoffs' also generated plenty of attention online. Shares of Chinese shopping platform Meituan dropped by 16.8%, while Tencent and Alibaba sank by 9.8% and 10.9%, respectively. In US trading, 10 Chinese internet stocks were downgraded by JPMorgan analysts, who labelled them "uninvestable" due to "rising geopolitical and macro risks," as well as China's recent Covid lockdowns.

Source: Radii China
Sales Of Fridges Boom During Lockdown
Shanghai's lockdown has benefitted one industry in particular – the refrigerator industry. Worried over long lockdowns, Chinese consumers are increasingly investing in freezers to store food, fearing such measures to contain the spread of COVID-19 could make it difficult to buy groceries. As a result, refrigerator sales in Shanghai started to show "obvious" growth in the fourth week of March while freezer orders recorded a two-fold increase in the past week compared to the same period last year, domestic outlet Jiemian reported. Searches for terms such as "freezer" and "refrigerators" on social app WeChat have also surged sharply since April 7. Chinese authorities have been swift in locking down cities to contain coronavirus outbreaks. Currently, several cities in the northeastern province of Jilin and about 25 million residents in Shanghai have been in lockdown for weeks. But while fridges are needed, getting groceries is still a problem. Residents in the eastern half of the city scrambled to get groceries as the lockdown starting the following day was only announced late in the evening on March 27. Complaints in securing supplies due to logistical challenges since the citywide shutdown on April 1 have risen on social media.
Source: Sixth Tone
Gen Z Preserving China's Literary History
China's State Council issued a document on promoting ancient books in the new era, which includes strengthening fiscal and taxation policies to support the restoration and protection of ancient books and the establishment of teams to restore ancient books. The People's Daily reported that a total of 74,000 ancient books were published in China in 2021. The National Library of China has also successively published 33,000 ancient books, while more than two-thirds of the rare and ancient books in its collection can be read online. "To restore ancient books is to protect, inherit and develop the precious Chinese cultural heritage. It is very significant to spread Chinese culture, carry forward the national spirit, and enhance China's cultural soft power," Wang Chenmin of the Shanghai Library, told the Global Times." What is interesting to note here is that restorers in their 20s and 30s are stepping into the field. One of the reasons for this is awareness and education. Top-tier Chinese higher educational institutions such as the University of the Chinese Academy of Social Sciences, Sun Yat-sen University in Guangzhou and the Fudan University in Shanghai have all established curriculums targeting ancient book preservation. Coupled with government incentives, book restoration is slowly becoming an attractive occupation.
Source: Global Times
'Trash For Cash' In Tibet
China continues to point out the positive role it is making to the lives of people in Tibet. The recent initiative is 'Trash for Cash' – an initiative by which villagers can redeem goods with used cartons and drink bottles. The scheme was first started in a newly opened minimarket in a remote village in Xigaze City, and local authorities says it has garnered a host of consumers. The scheme is particularly a hit with school students using recyclables in exchange for snacks and soon the news spread. Now over 100 villagers have redeemed commodities with a market value of over 5,100 yuan (about $801). The scheme has also provided employment to local residents who then segregate the garbage into "intelligent" recycling bins which calculate the weight and upload the redeemed points to cards held by local residents. The points enable them to buy things. So, for instance, a kilogram of plastic garbage gets 13 points while 16 points will enable a resident to buy a bag of salt. As for the garbage, it goes to recycling stations. Authorities say Lhasa's Chengguan district has built 220 garbage recycling stations and will install more.
Source: Xinhua
'Guitar Capital' Provides World With Guitars
Zunyi city, located in Zheng'an county in southwest China's Guizhou province has a novel history – it's the 'Guitar Capital of China. Guitar makers here are busy with overseas orders at a workshop in a guitar industrial park in Zunyi. Over 100 guitar and guitar accessory makers have settled in this park and the guitars made here are exported to over 40 countries including the US and Brazil. Major Chinese brands have also come up here, the main one being Zunyi Shenqu Musical Instruments Manufacturing Co Ltd. A major guitar retailer, it has developed three independent brands. It also does processing work for some top global music instrument brands such as Japan's Ibanez and US' Fender. So far, it has exported its products to the United States, Brazil, Spain, Germany, and Japan. Explaining their popularity, Zheng Chuanjiu, general manager of Zunyi Shenqu, says that their costs are lower. "Compared with overseas markets, we have relatively lower costs and prices. The prices of average products range from 1,500 yuan ($214) to 5,000 yuan each. Higher-end guitars can cost over 10,000 yuan each, depending on their quality, features and craftsmanship."
Source: China Daily
China's Museums Enter The Metaverse
Chinese museums have ventured into the metaverse in a bid to find new ways to better utilize cultural relics and what they are relying on are non-fungible tokens (NFT). Museum officials say different cultural relics associated with the tiger have been launched by various museums as a way of welcoming the Year of the Tiger. These are being bought through NFTs. The trend has only grown. Since last year, several Chinese museums in Hunan and Hubei provinces have launched NFTs associated with their greatest cultural relics. These NFT digital collectibles were rapidly sold out upon being marketed online. An NFT provides a claim of authenticity or ownership over a unique digital asset that is stored on a blockchain. Each NFT has its own unique individual identity and cannot be replicated or changed, while offering the possibility of being preserved forever into the future. So for instance, a user wishing to obtain a unique online piece of art can buy it through dollars through an online NFT marketplace where he will get an NFT token specifying ownership. That token allows only him to view and own the artwork. NFTs have been used by artists to sell online artwork as each time their work of art through NFT is bought they get money through sales or royalties. China does not recognise NFTs but it does not regulate them either.
Source: People's Daily