A Guide To Contemporary China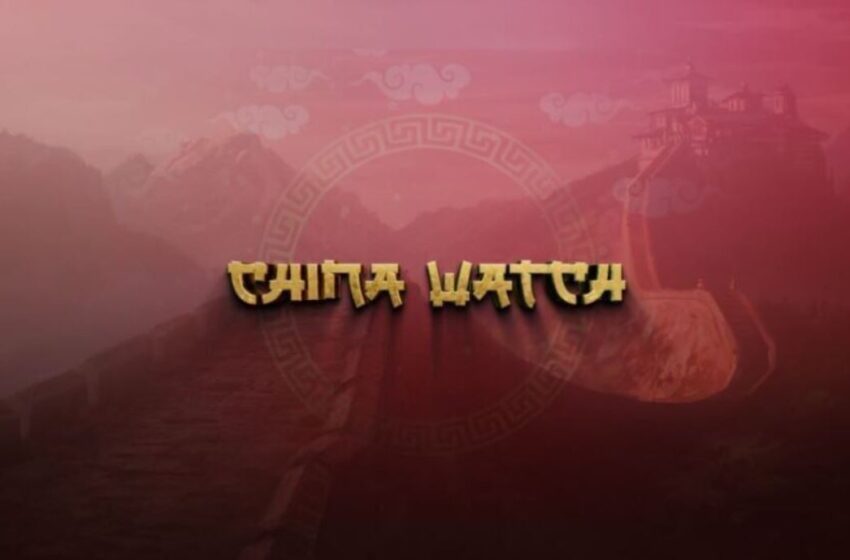 Finance Workers Live In Offices During Lockdown
Shortly after the authorities announced a two-phase lockdown in Shanghai to curb the spread of COVID-19, many employees raced to office carrying enough clothing to last a week. They have been asked to work in a so-called closed-loop system, which entails living inside their work premise for a designated time. Offices were already equipped with foam mattresses and sleeping bags due to the city's targeted quarantine rules that lock down office buildings with people who tested positive for the virus or their close contacts. This is especially so for major financial companies in the city's Pudong New Area, where the lockdown started at 5 am on Monday. They have adopted on-site and remote working modes with 24-hour personnel stationed at core posts during the lockdown, state-run Xinhua News Agency reported. Pudong's Lujiazui financial district is home to over 6,000 Chinese and international financial institutions, as well as the Shanghai Stock Exchange and Shanghai Futures Exchange.

Source: Sixth Tone
China's Marriage & Birth Rate Hit Record Lows
China's next-generation seem to be a saying a firm no to marriage According to data from the Ministry of Civil Affairs, the number of new marriages hit a historic low in 2021, with just 7.63 million couples putting pen to paper and saying "I do." The figures had been decreasing since 2013, and the last record low was in 1986. Most commenters have shown little to no surprise over the sharp decline in marriage registrations, blaming today's "hostile environment" as a good reason not to get hitched in contemporary Chinese society. "Job security is worsening with rising living expenses, especially soaring housing prices. It's already not easy to feed oneself, let alone entertain the idea of founding a family," wrote one netizen. Others laid out the meagre benefits of marriage and childbirth for women in the current marital system. "The risk and responsibility of childbearing fall solely on women. With the extra burden of domestic chores, plus loss of competitiveness in the workplace, complicated divorce procedures in case our male partners cheat… What exactly do women get out of marriage?" questioned a Weibo user. Unsurprisingly, 2021 also saw China's birth rate hit its lowest point since 1949, not to mention the lowest net population growth in 60 years, reported the National Bureau of Statistics.
Source: Radii China
Auto Throat Swab Robots Introduced For COVID-19 Tests
China is using robots to help tackle the new onspread of Covid cases. Automatic throat swab robots are now collecting Covid samples and authorities say they provide reasonable sampling accuracy and efficiency. Jointly developed by the Advanced Mechanism and Roboticized Equipment Lab at Tsinghua University and engineers from Tsingke+ Research Institute, the robots were designed to ease the burden of medical workers in mass COVID-19 nucleic acid testing and are now in demand. It's not just Covid-19. Developers said they will continue to speed up the robots' sampling efficiency, add testing and analysing functions, and lower the costs, in order to prepare for the possible replacement of human operators in nucleic acid testing at sites including hospitals, communities, schools and traffic hubs including airports, harbours and train stations. The developers said that they have inquiries from several Chinese cities such as Omicron-hit Shanghai, and they believe robots could replace humans in this process in the future.
Source: Global Times
Bookstore Allows Customers To Read Books Underwater
Readers in Chengdu, southwest China's Sichuan province are more than pleased to buy books from the "underwater bookstore." Located in Tianfu New District, the "underwater bookstore" has a glass curtain wall that extends into the water on one side of the bookstore, allowing readers to see water plants and fish in the lake. However, the owners are well aware of the peril of water bookstores. Considered one of the most beautiful in the world, Acqua Alta Bookshop loses hundreds of books to floods. Owners of the bookshop, say they have lost hundreds of books to this week's devastating floods.
Source: China Daily & Agencies
China to build 2,000 fitness facilities by 2025
The government has planned to build 2,000 fitness facilities, including sports parks, across the country by 2025. Five thousand other projects will also address weaknesses in sports and fitness facilities at the township level. The guideline focuses on promoting social sports organizations and community-level fitness and bringing more of the benefits of competitive sports to everyone, according to Zhao Chenxin, secretary-general of the National Development and Reform Commission. There would be emphasis on the sports rights and interests of the elderly, the disabled and other vulnerable groups, promoting more participation of all age groups in sports. By 2025, the per capita area of sports venues in China is expected to reach 2.6 square meters, while 38.5 percent of the population will be taking part in regular exercise, the document said, adding that by 2035, the participation rate should exceed 45 percent.
Source: People's Daily
China Issues Vouchers To Get People To Take Up Winter Sports
The Chinese government is doing all it can to keep the passion of the Winter Olympics alive post the Games. Jiangsu has issued winter sports consumer vouchers for four consecutive years. The vouchers were issued before the Games and total five million yuan ($786,000). In addition to this, ski resorts in the cities of Changzhou, Xuzhou and Huai'an have been built in order to attract more visitors. Such moves seem to be working. A recent survey by China's National Bureau of Statistics shows that 26 million people in Jiangsu have participated in winter sports.
Source: Xinhua