A Guide To Contemporary China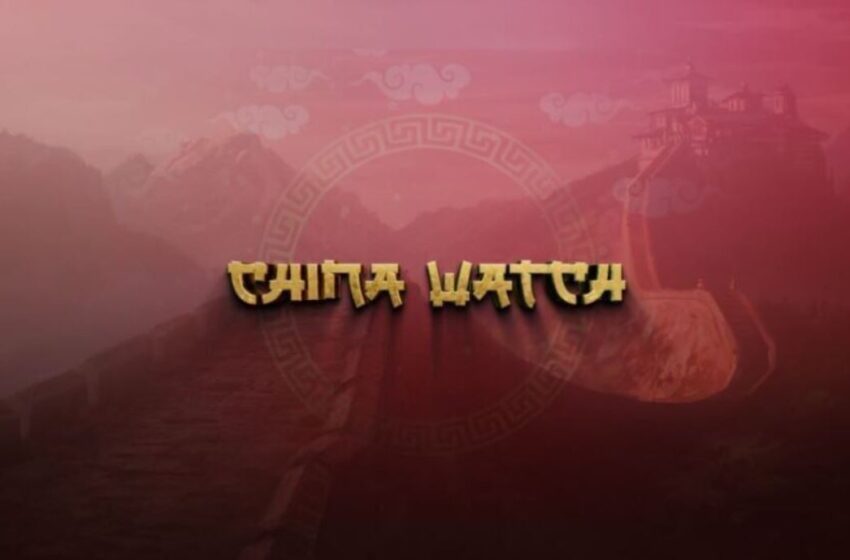 China Tightens Regulations On Livestreaming, Short Videos
The Cyberspace Administration of China is stepping up its crack down on wrongdoing and malpractice in livestreaming and short videos. Chinese streamers have come under pressure for using methods such as "tipping" i.e. inducing viewers to donate money while streaming fake viewer counts and sales data. Entertainers who have broken the law or transgressed social morality, as well as internet accounts that have been banned, will also be prevented from making a comeback. The cyberspace regulator will step up efforts to battle online rumours, fake reviews and sales, ghost followers, and especially the "internet water army," which refers to groups of ghostwriters paid to post online comments. The crackdown began last year and since then 1.34 billion accounts have been penalised, over 7,200 livestreamers banned for malpractice, and 2,160 mobile apps have been removed from app stores.

Source: Xinhua
Govt Invokes Sleeves, Breeze In Anti-Corruption Drive
In the crackdown against corruption President Xi Jinping is invoking the traditional Chinese idiom "two sleeves of cool breeze," used to describe clean and honest officials. The expression dates back to the Ming Dynasty in the 14th-15th centuries, and centres on Yu Qian, an upright and honest official. In those days, officials, scholars and women used to wear gowns and dresses with very long sleeves where they could hide presents for their seniors and colleagues to buy favours. Yu was advised to do the same by an aide but he laughed and wrote a poem making his attitude clear: "I don't have anything to bring to the capital but two sleeves of cool breeze."
Source: People's Daily
Scientists Claim To Have Found New Dinosaur Species
Chinese scientists claim to have discovered a new species of armoured dinosaurs (Thyreophora), named "Yuxisaurus kopchicki," that lived during the Early Jurassic (200 million years ago) in what is today southwest Yunnan Province. The vertebrate research team at the School of Life Sciences in Yunnan University published the findings in the biology journal eLife recdently. They claim that the find identifies the dinosaur as Asia's earliest known thyreophoran dinosaur. The discovery of the dinosaur in Asia shows that this group quickly differentiated and spread rapidly after its emergence, reaching global distribution within 10,000 years.
Source: Global Times
App Uses Young Women To Attract Men
The lifestyle app Xiaohongshu has for years been the go-to place for women in China to swap tips on fashion, beauty, and travel. Around 140-180 million female users are active on the platform every month. However, its users say the atmosphere on the platform has gotten much uglier. Sexual harassment and misogynistic comments, once relatively scarce, are becoming increasingly common. And for many, Xiaohongshu's own policies — or lack thereof — have directly contributed to the rise. The company has adopted a new growth strategy that prioritizes attracting more men to join the platform. In some cases, it has run advertising campaigns claiming Xiaohongshu is a place for men to meet "beautiful ladies." Though the company later disavowed those ads, Sixth Tone has found that its algorithms effectively work to fulfil this promise, filling the feeds of new male users with photos of young women.
Source: Sixth Tone
New Show Urges Youth To Sleep by 11 pm
Chinese video-sharing app Kuaishou has recently begun to release livestreams of the reality show Go To Bed At 11 PM every Tuesday and Thursday night. The program features high-profile Chinese celebrities and sheds light on the chronic issue of sleep disorders experienced by many youth. The Kuaishou reality TV show challenges its participants to fall asleep before 11 PM. The slogan, "Don't be so high, sleep early," underscores the program's premise. The way the show works is that in each episode, participants are hooked up to sensors that indicate their sleep state. The show also offers solutions to overcoming the 'addiction' to staying up late.
Source: Radii China
Film Screenings For The Visually Impaired
Chinese film and documentary makers increasingly want to share their stories with the visually impaired. The most recent example was when the production team of the documentary China showcased the film to the visually impaired at the China Braille Library in Beijing. This is done through voice narration along with sound so that the audiences can understand what is taking place onscreen. He Chuan, vice-chairman of the China Association of the Blind, said he was glad to see the documentary's production team was willing to show the work to the blind and take advice on how to further improve it.
Source: China Daily & Agencies