A Guide To Contemporary China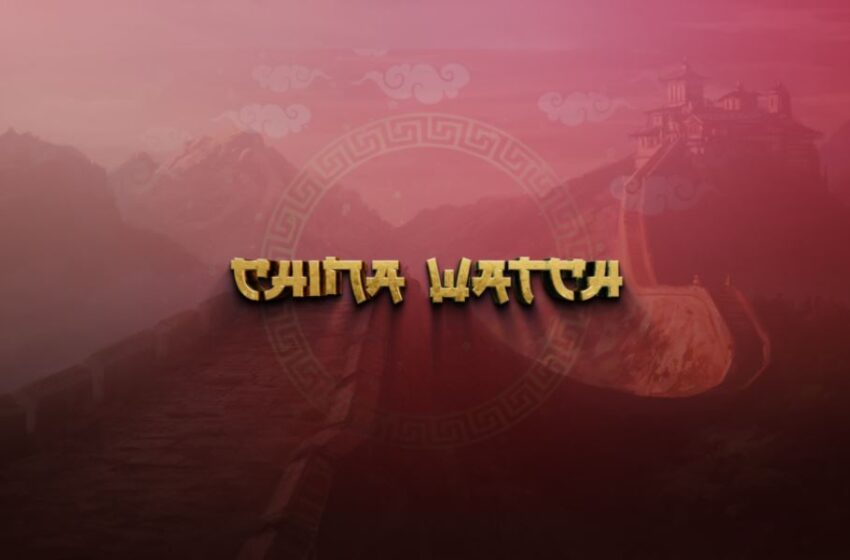 Consumers Boycott H&M, Nike Over Xinjiang Cotton
China's public and e-commerce platforms are boycotting global brands H&M and Nike after they declared they would no longer buy cotton from Xinjiang, alleging the use of forced labour to harvest it. So far, Taobao, T-Mall and JD.com as well as online sharing platform Dazhong Dianping have cleared out all products and search results related to H&M and Nike.
On domestic social media too, the issue is raging with the hashtag #IsupportXinjiangcotton trending and over 850 million views on Weibo of photos of products posted by netizens which they claim are made from Xinjiang cotton. Domestic clothing manufacturers too have taken advantage. The tagline from sports brand Lining reads: "We choose to use fine cotton from Xinjiang that give the fabric a high-quality touch."
The problem for H&M isn't just online but offline too. Wuikatimes, the parent company of a shopping mall in Xinjiang's capital Urumqi, which has an H&M store, has issued a statement requiring the brand to apologise to the people of Xinjiang. "H&M follows Western political topics to boycott Xinjiang cotton, which is ignorant and arrogant… Wuikatimes, a retailing leader in Xinjiang, firmly safeguards the national image and interests," reads the company's statement.
Source: Global Times
'Discrediting Heroes Is Blasphemous'
China's Ministry of National Defense recently held a press conference, warning that it was "blasphemy" to badmouth "heroes" and "martyrs." The comments come after popular social media user "Spicy Pen Xiaoqiu" was arrested last month after he questioned the Chinese government's claims that four Chinese soldiers had died in the India-China border conflict. Weibo shut down his account and authorities said "Spicy Pen Xiaoqiu's" remarks were illegal, and that they slandered and devalued the five soldiers.
Ren Guoqiang, defense ministry spokesman, warned that "Heroes and martyrs must not be blasphemed, and the law must not be provoked. Heroes are the backbone of the country and the nation. Only by advocating heroes can heroes be produced, and heroes can be produced by striving to be heroes. We must uphold heroes, learn from heroes, defend heroes and care about heroes. Any act of discrediting heroes will be severely punished by law," he said, without specifying the punishment.
Source: Xinhua & Agencies
China's 'Sleep Economy' Booms During Pandemic
Chinese people are having sleepless nights. A recent survey has found that although people spent more time at home, thanks to the Covid-19 pandemic, they are taking two to three hours more to fall asleep. The average sleep time has dropped from 8.8 hours to 6.9 which has led to sleep problems going up 43 per cent during this period. The most affected are those in their 20s or 30s.
So what's the cause? It's not stress as one would imagine but a term being referred to – especially on Chinese social media – as "revenge bedtime procrastination". What this means is that people who feel that they have no control over their personal or "me" time during the day are now indulging in them at night. Zoey Zhou is an example. She gets a foot bath, works out and studies English and by the time she sleeps it's 2.00 am. But her internal body clock wakes her up at 7.00 am, no matter what she does.
The result has been a booming "sleep economy." According to China's sleep index report, there has been a sharp rise in "sleep aid" products. Eye masks, earplugs, foot pads, smart watches and healthcare products such as "medicinal superfoods" has led to a huge industry estimated at over $60 billion this year. Sales are soaring as the need to make up for lost sleep pushes consumers to part with cash.
Source: radiichina.com
Intel China Accused Of 'Discriminating Against Men'
The China office of American tech giant Intel recently bowed to male pressure and severed its links with well known female TV stand up comedian Yang Li. Her critics (mostly men) say her jokes "discriminates against men". The latest furore was over her recent ad promoting Intel computers on TV, with men on social media accusing her of intentionally "hurting feelings".
"Intel has a taste for laptops that is higher than my taste for men," Yang said in the ad promoting the company's Evo platform-based laptops. Some have even accused her of creating "gender opposition".
In response, Intel China removed the ad featuring Yang from its official Weibo account as well as its shop on e-commerce site Taobao. "Diversity and inclusivity mean a great deal here at Intel," an Intel China spokesperson said without elaborating.
Source: sixthtone.com
China's Supreme Court Increases 'Mental Anguish' Payments
In a bid to "safeguard" and "strengthen the protection of human rights", China's top court has increased the level of compensation for those who have been wrongfully detained. This new policy introduced by the court will come into effect from April 1.
The earlier law stipulated that compensation for those wrongfully detained could not exceed 35 per cent of the compensation that the state awarded as damage to personal liberty, life and health safety. Following complaints that the amount was too low, it has been increased to 50 per cent. The court also granted that in certain cases – people who had been wrongfully detained for over 10 years or were seriously injured or disabled – could receive compensation well above this figure.
Luo Jinshou, a lawyer from Jiangxi province, said that the "big gap in amounts in different areas across the nation makes the matter worse." Differing amounts of compensation offered by different courts too was a factor and often the courts took no account of the long-term medical care that families had to bear when a wrongfully detained prisoner was released.
Source: chinadaily.com.cn & Agencies
Over 10 Million Urbanites Move Back To Country
Stressed by life in the big city, China's urbanites are taking advantage of government policies to promote rural economy and moving back to the country. According to government statistics, over 10 million people returned to the countryside last year. The four key social groups that returned were migrant workers, college graduates, ex-servicemen and women. Also interesting to note that 19 million rural residents chose to stay and work near their homes rather than move to a big city.
The majority of those returning wanted to run businesses in the agricultural sector. Local governments have introduced policies to incentivise people to stay and for those who wish to set up business in this sector. As a result, family-owned factories and homestay hotels have boomed.
Source: en.people.cn