A Guide To Contemporary China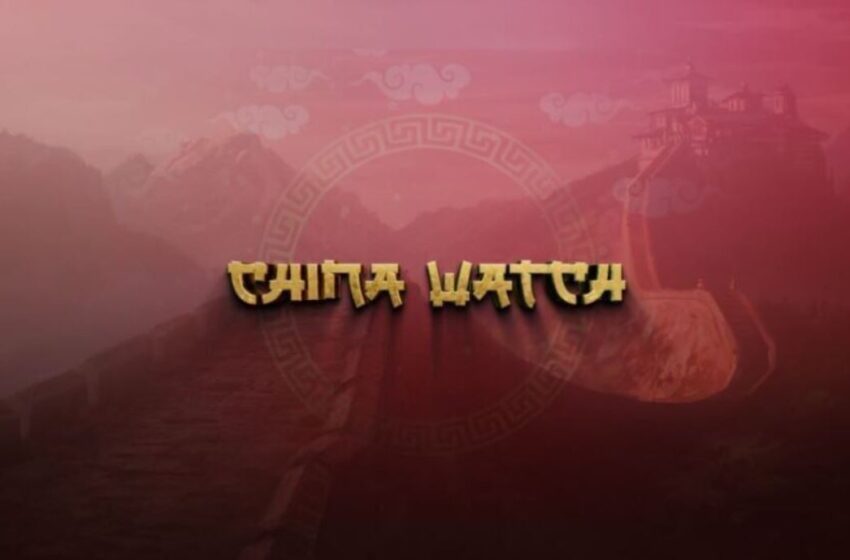 Techie Becomes Overnight Hero
A Chinese tech programmer has become an overnight "hero" for speaking out against the tech industry's long working hours. The 25-year-old employee at tech giant Tencent, slammed the bosses for applauding overtime culture in their department's annual review, saying extended hours spent at work shouldn't be seen as an honourable deed. He shared his views in an internal group chat on Tuesday, the screenshots of which have since gone viral. China's infamous 996 work culture is prevalent in all major tech companies and after a spate of overtime-related tragedies, China's top court in August published rulings deeming 996 as illegal. However, employees say little has changed.

Source: Sixth Tone
China Claims Economy Is Thriving
China continues to maintain that its economy has thrived throughout the pandemic. The National Bureau of Statistics (NBS) stated that profits of China's major industrial firms surged 34.3 percent year-on-year in 2021 as industrial production continued to recover. Industrial firms with annual business revenues of at least 20 million yuan (about $3.16 million) saw their combined profits reach 8.71 trillion-yuan last year, data from the NBS showed. Apart from this, full-year industrial profits were 39.8 percent higher than the 2019 level, putting the average annual growth for 2020 and 2021 at 18.2 percent. In 2021, the combined revenues of those firms went up 19.4 percent from a year ago to 127.92 trillion yuan, and 32 out of 41 industries saw growth in profits. In December alone, major industrial companies raked in profits of 734.2 billion yuan, up 4.2 percent year on year, NBS data showed.
Source: People's Daily
China's Internet Purge Continues In Run Up To Games
China has continued its bid to "purge" the internet ahead of the Lunar New Year and Winter Olympics with senior Communist Party of China (CPC) official stating that the Party would take all measures to crack down on pornography and illegal publications in 2022. Huang Kunming, a member of the Political Bureau of the CPC Central Committee and head of the Publicity Department, made the remarks at a national conference. The announcement comes in line with China's declared aim to create a "healthy, happy, and peaceful online environment." Huang stated that there would be stricter legislation for industries involved and further promote law-based regulation. China has already carried out a string of measures in this direction. Mobile Apps now will have to face a security assessment before launching "new technologies, new applications, and new functions," capable of influencing opinion or mobilising the public. Online behaviour that shows off lavish lifestyles, encourages the worship of money or superstition is banned. The party also stated that they would prevent "illegal and immoral" celebrities from holding any online events that could help them make a comeback.
Source: Xinhua & Agencies
Is The Party Censoring Hollywood Films?
Is the Chinese state influencing Hollywood films? It may be so. The ending of the Hollywood film Fight Club, which is considered one of the most iconic films of 1999, has been mysteriously altered when released on Tencent Video, one of China's largest video streaming platforms. Fans of the movie will recall that it ends with The Narrator (Edward Norton) killing his imaginary alter ego, Tyler Durden (Brad Pitt), before watching several buildings explode in the final scene. But in the new version, which recently became available on Tencent Video, the explosion scene is cut, replaced instead by a black screen which states. "Through the clue provided by Tyler, the police rapidly figured out the whole plan and arrested all criminals, successfully preventing the bomb from exploding." Furthermore, it states that Tyler, a character who doesn't actually exist in the movie, was sent to a "lunatic asylum" after trial, where he received psychological treatment before being released in 2012.
Source: Radii China
Chronicling China's History Through A Family Drama
A new drama A Lifelong Journey is creating ripples within China. The drama which is adapted from writer Liang Xiaosheng's novel In the World tells the story of a peasant family and examines how their lives have been affected by the dramatic social changes that have taken place in China. The storyline spans over 50 years of three siblings from a peasant family and focuses on how their life is transformed by social changes. According to script writer Wang Hailing, the storyline of the family is some ways sums up the history of China in these times. "The lives of the three brothers are akin to telling the story of a small family. But when we consider the bigger picture, the country itself is made up of millions of such small families," she said.
Source: Global Times
100 Stars Sing In Olympics Promo Film
China is leaving no stone unturned to promote the Games and with this the government is releasing a short musical to promote the official slogan of Beijing Winter Olympic and Paralympic Games. The musical will showcase 100 Chinese and Hong Kong stars, including kung fu giant Jackie Chan and iconic actor Andy Lau. It will be released on Feb 1, the first day of the Spring Festival, according to the producers. Named after the Olympic slogan, Together for a Shared Future, the cast includes Chen Kun, Huang Bo, Li Bingbing, Zhou Xun and Yao Chen, who boast some of China's highest-grossing blockbusters to their names.
Source: China Daily