A Guide To Contemporary China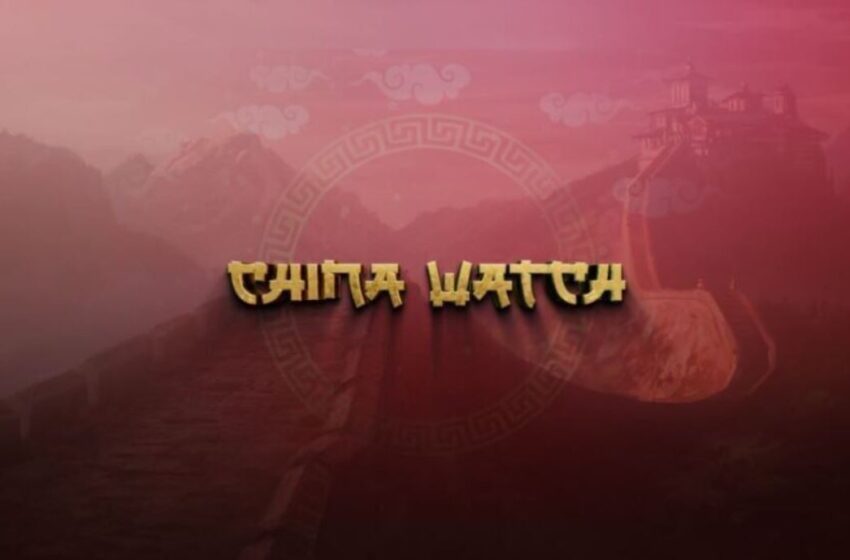 Breaking Taboos   
Imagine, the country's most talked-about new gallery isn't based in Beijing's trendy 798 Art District or in the laid-back southwestern city of Chengdu. It's inside a Shanghai mental hospital. The No. 600 Gallery — a small space in the Shanghai Mental Health Center's (SMHC) downtown facility — which opened its doors to the public in August has showcased a collection of abstract works produced by the hospital's patients. The project has unexpectedly become a viral sensation and triggered a profound shift in the public attitude toward mental health issues, as millions struggle to process a massive collective trauma. This is due to Covid-19. A nationwide survey conducted at the height of the crisis found that nearly 35% of respondents were experiencing psychological distress due to the pandemic.

Source: Sixth Tone
Comfort Food During Pandemic
Instant noodles is the flavour in the current pandemic season. University campuses are closed to the public, so students are relying on instant noodles, eating them at least three times a week. It isn't just students. People are generally stocking up. Walmart's online sales of instant noodles jumped 578% between February 23 and March 21 last year.  The World Instant Noodles Association stated Chinese mainlanders and Hong Kong residents combined ate more than 46 billion servings of instant noodles in 2020. This is almost four times as much as the world's second-largest market, Indonesia.
Source: Radii China
Self-Driving Bullet Train  
China has unveiled the brand new, state-of-art Fuxing bullet train. State media said this is the world's first intelligent and autonomous train with a top speed of 350 kilometres per hour and a 5G live broadcast studio on board, to serve guests for the upcoming Beijing Winter Olympics. A demonstration of the train's new technologies will be made to athletes and guests from around the world during the Beijing Games scheduled for February 4-20. Chinese engineers claim this will be a "definite boon" to the profile of China's high-speed railway (HSR) system, one of the crown jewels of Chinese industrial achievements. The 5G content will also bring convenience to global media professionals covering the event they said.
Source: Global Times
Tibetan Soccer
The rarefied air and magnificent spectacle of the Qinghai-Tibet Plateau seem an unlikely backdrop for soccer fans. But it's here where some fans detail the history and development of Tibetan soccer. The most prominent is Namlha Tsering who created Phorpa, an official WeChat account featuring the Tibetan soccer world. Here he reveals stories about Tibetan soccer stars and some of the glorious events in the game. "We hope our readers can learn about the diversification of this account, explore the possibilities of Tibetan soccer, and get inspiration from it and stay in tune with our development," he says.
Source: China Daily
Xinjiang's Night Economy
The authorities are determined to leave no stone unturned to promote Xinjiang. The latest bid is to showcase its bustling nightlife, or more accurately its "night economy." The Xinjiang International Grand Bazaar in the capital Urumqi, runs 24 hours a day, and is receiving nearly 30,000 visits daily. Chinese state media say 37 night markets and 20 flea markets in Xinjiang's Changji Hui autonomous prefecture are visited by around 80,000 people per day, generating daily revenue of 2.8 million yuan and have created more than 3,000 jobs. Plans for malls to stay open later have already been put in place. Traditional Chinese operas, talk shows, music, and even xiangsheng, also known as crosstalk or comic dialogue are also being planned here.
Source: People's Daily
'Blacklist Tuition Centres'    
In its ongoing efforts to make life easier for students, the Chinese education authority has stressed banning irregular off-campus tutoring activities featuring curriculum subjects. It has also warned against excessive homework. The Ministry of Education has imposed strict measures to prevent off-campus curriculum subject tutoring services for students at the stage of compulsory education and pre-schoolers. "Local authorities should crack down on curriculum subject tutoring under the disguise of thinking training courses, household services or winter camps," the ministry said. A blacklist of training institutions violating relevant regulations should be set up, and the offenders should be exposed to the public, according to the ministry. Channels for tip-offs from local lawmakers and political advisors, the media and the public should be kept open, it added. In July last year, China introduced a set of "double reduction" rules to ease the burden of excessive homework and off-campus tutoring for young students.
Source: Xinhua