A Guide To Contemporary China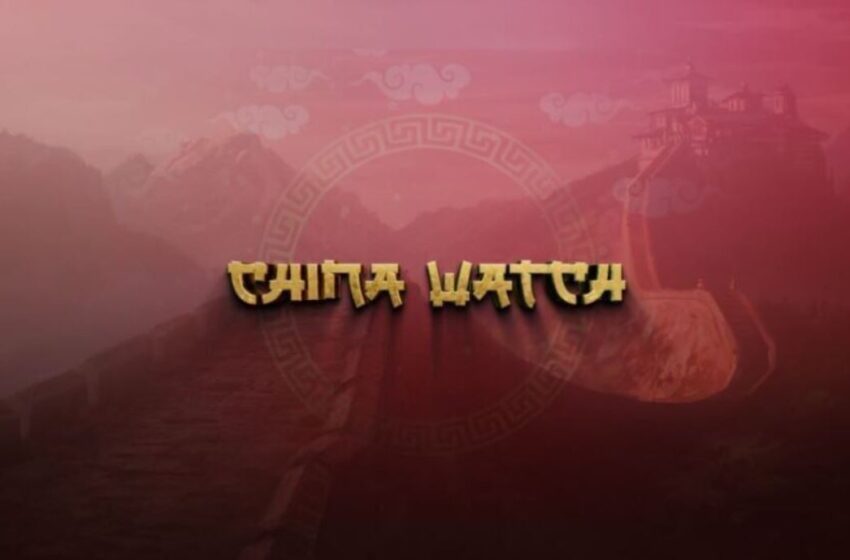 Covid Outbreak In Industrial Cities
Authorities in east China's Zhejiang province are making all-out efforts to contain the latest COVID-19 outbreak while mitigating its impact on manufacturing and business activities. The Chinese mainland reported 50 new locally transmitted COVID-19 cases, of which 45 were in Zhejiang Province, said the National Health Commission. The province has registered 235 confirmed locally transmitted cases as of this week, in the latest resurgence since Dec. 5. Zhejiang is an economic and exports hub and a powerhouse in China, accounting for 14 percent of the country's total. All the cases in Zhejiang were reported in three cities — the provincial capital of Hangzhou, neighbouring Shaoxing, which houses many leading chemical plants, and the busy port of Ningbo. The epidemic in Shaoxing, by far the hardest-hit city, was caused by people who became infected while attending a funeral early this month.
Source: People's Daily
Women In Tech Are Too 'Masculine'
The Chinese government is going out of its way to better enable women who work in the tech industry. This was showcased at the 'The Rising Women Tech Talent Forum' organised by the UN Women China, the Jiangsu Association of Artificial Intelligence and the Association of Women Entrepreneurs. It was recently held in Nanjing, in eastern Jiangsu province. In a paper, UN Women China stated women make up less than 20% of tech positions and added that one of the reasons why women refused to take up tech and science is because they were "ashamed" to prioritise "career over family." The other reason given was that successful women in tech were seen as having more "masculine traits" something that was looked upon unfavourably by society.
Source: China Daily
Legal Aid For Hearing Impaired
Legal assistant Tan Ting is following a different career path: she is providing hearing-impaired people a helping hand to understand the law and fight for their rights. On the video-sharing app Kuaishou, she has posted dozens of videos in sign language to help raise awareness among hearing-impaired people of their legal rights, together with the confidence and skills to assert them. Most of the videos have narrative subtitles and voice, which make them accessible to all. Her account has attracted 13,000 followers, most of whom have hearing difficulties. Official statistics show that hearing disability affects 27.8 million people in China. But for a long time, their demand for legal help was not met due to the lack of professionals who have command of both sign language and the law.
Source: Xinhua
Government Blocks Homework Apps
China's Ministry of Education has blocked mobile apps that help students with their coursework, demanding such operators register under the broad spectrum of academic training institutes. The ministry said students relying on those apps "skip their own thinking process when facing problems, which harms their intellectual development." The snap-for-answers apps surfaced as early as 2013, with key players such as Zuoyebang building a 300-million-question bank for students from primary to high school, domestic media reported. Such apps topped active user lists among educational apps in April, according to data from Beijing-based app tracker Analysys Qianfan.
Source: Sixth Tone
Movie Platform Fined For Distorted Ratings
A major Chinese movie review platform Douban has been accused by netizens of giving "unhealthy" ratings to recently released films and serials. Case in poin are two newly released TV series, Luoyang and Who is The Murderer. Luoyang was rated by users even one hour before it was released online on December 1 which made many viewers question the veracity of reviews on Douban. For its part the platform denied there were commercial interests involved and announced it has cleaned up 10,707,256 "abnormal ratings" that impact "fairness" in the rating of movies and TV shows. However things have become serious for them. The Cyberspace Administration of China has fined $235,000 and ordered them to "rectify their mistakes."
Source: Global Times
Celebrity Fan Racket Uncovered
China's fan culture is crazy. Hangzhou police recently arrested four people for selling celebrity flight information to other fans. The group illegally accessed several celebrities' personal information and used it to track their flight numbers with self-check-in machines at airports. After that, they sold the info to fans at a price of up to $15 per star. They even helped fans who bought the information to purchase tickets for the same plane, though the fans didn't board the flights, at least not every time. Many simply went to see the celebrities off at the boarding gate.
Source: Radii China