A Guide To Contemporary China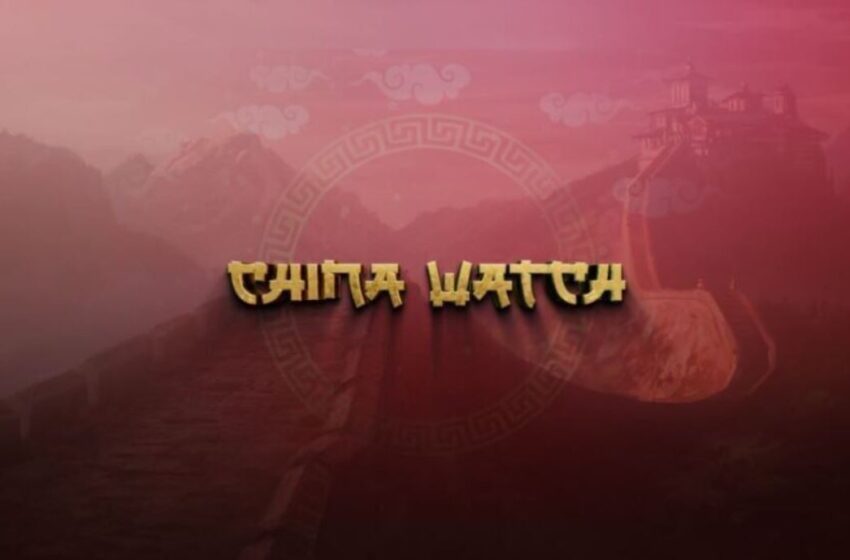 Push For Mandarin Could Hit Minority Languages
The government has launched an aggressive campaign to promote Mandarin. A circular by the Ministry of Education said the number of people who speak Putonghua, or Mandarin Chinese, will increase to 85 percent of the population by 2025. It stressed the importance of promoting Chinese language education and services internationally, as well as in the academic field. But the push for Mandarin in schools and social media will marginalise regional dialects such as Cantonese and Hokkien along with minority languages such as Tibetan, Mongolian and Uyghur. Already, the promotion of Mandarin over other languages has sparked protests. Last year in the Inner Mongolia region there was an outcry when the Mongolian language was replaced by standard Mandarin as the language of instruction.
Source: People's Daily & Agencies
'No Cultural Genocide in Xinjiang'
Authorities marshalled representatives of the Uyghur community to reject allegations of "cultural genocide". State media reporting on a press conference, claimed that Uyghur represenatives "refuted these fallacies with detailed data, specific regional policies on culture protection and their own experiences." Statistics released at the conference claimed that Xinjiang has more than 4,600 cultural heritage projects, including 94 that are categorised as national. It was also said that the Xinjiang regional government has introduced policies and measures to develop local cultural traditions.
Source: Xinhua
Weibo's Cyberspace Cleanup Confuses Users
Social media platform Weibo's new guidelines are confusing users. As part of its 'Clean and Bright' campaign to clean up cyberspace, Weibo has banned the use of profane terms in usernames. So, for instance, terms such as erhuo (an idiot), biesan (broke or unemployed person) niangpao (sissy) can no longer be included in usernames. If they do, their accounts will be deleted, said Weibo in an official statement. The confusion is that hardly anyone wants these terms as their username to begin with. The other problem is confusion on whether these terms can be used in online discussion. One user pointed out that government organisations such as the Beijing Municipal Bureau of Radio and Television continued to use the word "sissy" in their broadcasts.
Source: Radii China
TV Serial To Help 'Novice' Parents
The government wants to help "novice parents" and with that in mind, China Central Television has released a 13-episode serial called The Keeper of Children. Now available on digital platforms, it touches on some of the questions new parents may have, covering issues ranging from vision preservation to common diseases and psychological health. The programme is hosted by veteran anchor Deng Dong who says: "Nowadays, qualified parents not only need to ensure their children are fed or kept warm, but also need to update their knowledge, which will help the youth grow healthy and happy."
Source: China Daily
E-Sports Festival Gets Underway
Beijing University recently kicked off its e-sports festival which seeks to get more young people and professionals involved in the e-sports industry. The festival is held with support from the Publicity Department of the Communist Party in conjunction with the Communication University of China and will last until December 19. China is one of the world's biggest e-sports markets with an estimated 5,000 professional teams. Gamers say they need an estimated 15 hours to practice in a day but the government's new regulations seeking to ban online gaming addiction for children and teens has hurt their livelihoods and prompted a backlash. This is especially so as e-sports gamers are usually discovered in their teens and peak by their mid-20s.
Source: Global Times
Furry Fandom The New Trend
A new subculture is quietly taking off in cities across China: furry fandom. What this means is that people dress up in colourful fur suits. At a recent party, a man in a tiger suit ran laps around the living room, while a pair of wolf-dragon hybrids in biker jackets chased some doe-eyed foxes through a corridor. The trend has magnified with large-scale Furry Fusion events held each year. Businesses specialising in creating huge, padded fur suits have sprung up on Chinese e-commerce platforms, with many reporting month-long waiting lists. While derided by many Chinese, members of the group say wearing furry suits helps them create a "fursona", a personality they unique and separate from their daily lives.
Source: Sixth Tone