A Guide To Contemporary China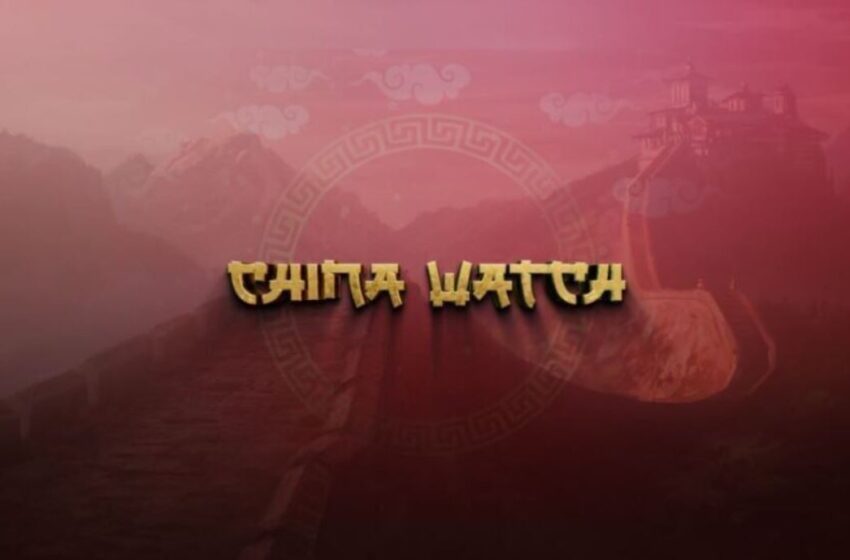 Highest Grossing Movie Is Great Propaganda
The Chinese war epic The Battle At Lake Changjin is probably the highest grossing film in China's history. As of November 25, the film had taken in $933.7 million, surpassing another action film Wolf Warrior 2. The film, which debuted a day before the week-long Chinese National Day holiday, tells the story of Chinese troops in a significant battle during the Korean War: the Battle of Chosin Reservoir. The film was commissioned by China's propaganda department and confirms the view that theatres may no longer need Hollywood blockbusters to sell tickets.

Source: Radii China
Space Class From The Tiangong
China will livestream to the world the first class from its orbiting space station Tiangong, the China Manned Space Agency (CMSA) had announced. In the "Tiangong Class", Chinese astronauts will become the "teachers in space" and interact with students, especially teenagers. Classes will focus on how the Tiangong was built, and its in-orbit operation, the CMSA said. Strictly speaking, the first space class was delivered in June 2013 by China's female astronaut Wang Yaping assisted by the other two crew members aboard the Shenzhou-10 spacecraft. It is said over 60 million schoolchildren watched the live stream video
Source: People's Daily
TV Series Shows How Party's Fighting Corruption
The Communist Party of China (CPC) is showcasing its fight against corruption through television. A 45-episode television drama, titled Tu Wei (Breaking out Encirclement), shows the life of a party cadre and how he navigates through workplace relationships while setting up sound market-oriented mechanisms for state enterprise reforms, thus increasing the core competitiveness of the enterprise. The series also looks at how discipline is maintained and in what circumstances corruption is called out. Corruption among state officials is a sensitive issue with the government having launched a nationwide purge in July last year that ensnared 170,000 officials.
Source: China Daily & Agencies
China Builds First Highway Bridge To Russia
The first highway bridge linking China with Russia is now ready. Russia's Sputnik news agency said the bridge, stretches from Heihe, a border city in Northeast China's Heilongjiang Province, to the Russian city of Blagoveshchensk. Delayed during the pandemic, it will boost bilateral trade and is part of many projects to link the two nations. Construction has also started on the world's first cross-border cable car linking Heihe and Blagoveshchensk in April. China's Ministry of Commerce says trade currently stands at $115.6 billion, and the goal is to hit $200 billion. Focus area for China will be the vast mineral reserves in Russia's Far East.
Source: Global Times
Protector of the Great Wall
A small but growing tribe of "protectors" have emerged to safeguard the Great Wall, the most prominent among them being Zhang Heshan. Despite blizzards, rainstorms, wild bees, and snakes, the 66-year-old villager from Chengziyu, where a section of China's Great Wall dating back to the Ming Dynasty (1368-1644) lies, patrols it daily. He has persuaded herdsmen to leave, called out brick-stealers and discourages those writing graffiti on the wall. Zhang also has learned social media and live-broadcasts regularly about the history and culture of the Great Wall on Douyin – the local version of Tik Tok. He has around 370,000 regular followers.
Source: Xinhua
Living In Beijing For Free
Art student Zou Yaqi set herself a daunting challenge earlier this year: survive in Beijing for three weeks without spending a single yuan. She not only managed but lived life of luxury. Zou says she spent most of May gorging on buffets in VIP lounges, sipping wine at exclusive events, and sleeping on plush sofas in the lobbies of five-star hotels. In an interview, she revealed the secrets to her success: a fake Hermès handbag, bright red lipstick, and a velour designer tracksuit — all of which helped her pose as a member of China's wealthy social elite. She found that when she was disguised as a "socialite" — businesses would let her exploit their hospitality without question. The experiment — which Zou documented and later turned into a performance art project — has since become one of China's most talked-about artworks of 2021 and has further added to the raging debate about the country's rich-poor divide.
Source: Sixth Tone