A Guide To Contemporary China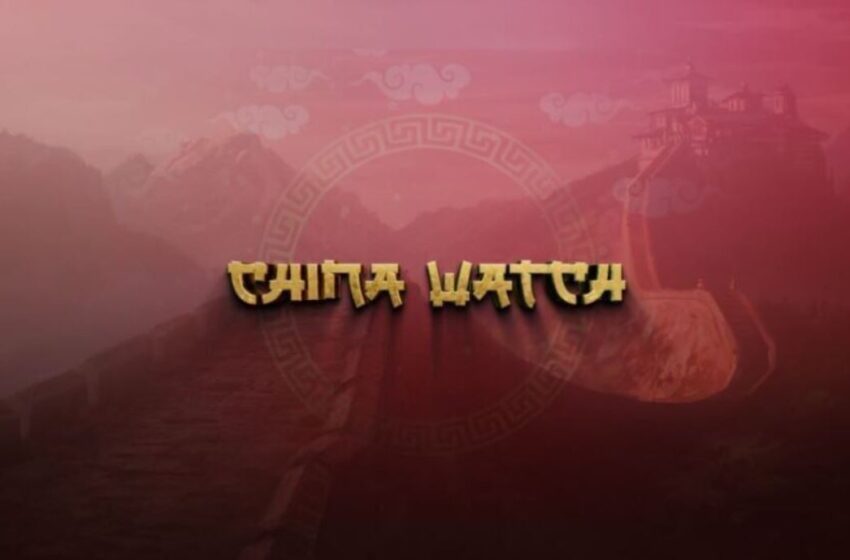 Olympic Channel
With the Winter Olympics just four months away, the China Media Group – the country's largest broadcasting system – launched its Olympic Channel, known as CCTV-16, on October 25. The channel, the world's first 4K ultra high-definition satellite TV sports channel, is the sole media platform licensed by the International Olympic Committee to use Olympics as part of its name and the iconic five interlocking rings. The group simultaneously launched the channel's digital platform. Shen Haixiong, president and editor-in-chief of CMG, said the launch of the Olympic Channel and its digital platform is a significant effort to boost the construction of China as a "sports power" and "enhance the group's capacity in international communication."

Source: China Daily & Agencies
'Fish Girl'
Qian Hongyan is a household name in China. She lost both her legs in a traffic accident when she was 4 years old but learned to 'walk' using a basketball cut open by her grandfather and stuffed with cotton. Her disability hasn't stopped her from competing in swimming events. A training plan by her coach to improve her arm strength and balance to compensate for lack of legs, has helped and today she's winning medals on the national stage at paralympic events. Qian did not make the cut for China's swimming team at the 2020 Summer Paralympic Games, but her exploits have earned her a new nickname "Fish Girl."
Source: People's Daily & Agencies
Virtual Actors
China's new show kicked off on Friday with a twist – virtual characters. The eight "performers," or V-life as they are called on Jiangsu Satellite TV's 2060 show, showcase their talents on stage while their studios and creators revealed their behind-the-scenes stories. Wang Xi, the producer of the show, said he hopes it can test the waters of the virtual character industry as today's variety shows already cover a multitude of themes, from dating to singing and dancing. "Young people aged 18 to 35 are our target audience, so producing something they like is our priority in terms of content strategy," he explained, adding that the first season has brought in China's top animation studios and their virtual images that have a high potential for growth.
Source: Global Times
Bird Menace
A spate of incidents involving over-enthusiastic bird photographers is harming China's bird population. From excessively pruning birds' nests for more perfect pictures to even cutting down nests, to capturing birds and taking them to studios, to continuously chasing birds till they die from exhaustion, the practices of bird watchers has alarmed conservationists who have called for drastic action against them.
Source: Sixth Tone
Hearing Films
A recent national survey put the figure of people with vision disabilities at ove 20 million. Many cities have taken note of this and are attempting to help. For instance, Shanghai with about 50 movie theatres provides headphones with a specific narration channel for the visually impaired. Add to that, "volunteer narrators," who introduce, describe, and explain characters, movements, and scenes to help the visually impaired understand. Heart Cinema is one such organisation that employs trained-narrators while screening movies. It's a difficult skill, explaining scenes in between dialogue and appearance of characters but it helps broaden movie audiences.
Source: Radii China
Traditional Medicine
China's health literacy rate for traditional Chinese medicine (TCM) increased by 8 percent during the 13th Five-Year Plan period (2016-2020), according to a survey released by the National Administration of TCM. The TCM literacy rate refers to the percentage of people with a basic understanding of the fundamental ideas, healthy lifestyle, therapy, cultural context, and information about traditional Chinese medicine. Local authorities said that last year saw the highest growth rate in TCM literacy thanks to the wide-reaching dissemination of relevant knowledge during the fight against COVID-19. TCM will now be promoted in schools.
Source: Xinhua