A Guide To Contemporary China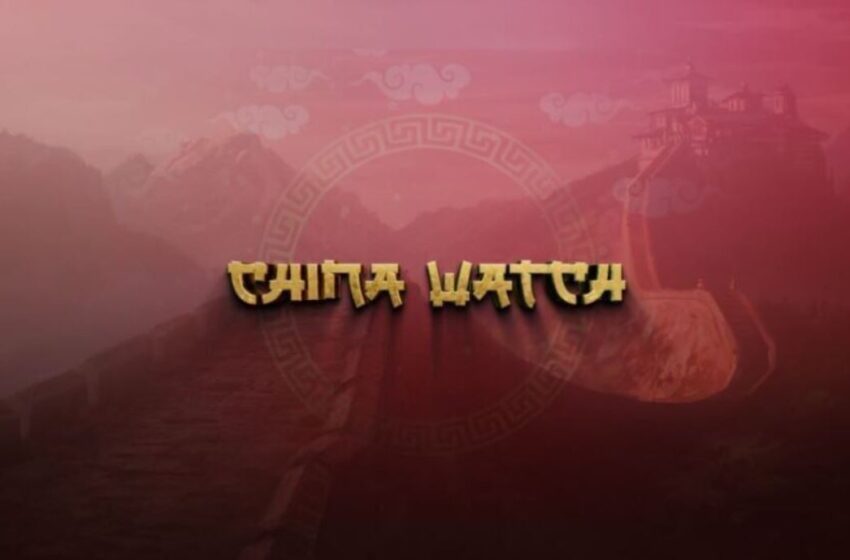 Govt Notice Sees Rush At Supermarkets
A recent notice from the Ministry of Commerce, calling on citizens to stock up on daily necessities has seen people rushing to supermarkets and grocery stores to stock up on rice, noodles, cooking oil, and other essentials, according to posts on social media platforms. One resident said he bought 50 kilograms of rice, 40 kilograms of vegetables, and several water jars. "I feel like since it's the first time the government called us to stock up food, this must be serious," he said, adding others were also buying in bulk at the supermarket. "Plus, the tension between the mainland and Taiwan, so it's better to prepare just in case."

Source: Sixth Tone
Covid Scare
The Wuzhen Scenic Area in East China's Zhejiang Province announced that it was temporarily closed after a visitor tested positive for COVID-19 on Wednesday afternoon. The individual is from Shijiazhuang in North China's Hebei Province, which entered "emergency status" for COVID-19 prevention on Tuesday after 12 infections were reported in the city. According to the announcement, all the shops at the scenic area will suspend operations as an investigation is carried out. No time has been given for when operations may resume. An employee told the Global Times that all visitors at the scenic area must undergo nucleic acid testing at the tourist service center. Only those who test negative twice after a 24-hour wait will be permitted to leave.
Source: Global Times
Virtual Rockstar
Angie is an 18-year-old with rosy cheeks and a short dark hairdo she wears tucked behind her ears. When she's not practicing the piano or the guitar, she spends her time daydreaming about her future. She is a social media star with thousands of followers on Douyin, China's version of TikTok. But Angie is not real, she is a "virtual influencer," created by teams of CGI designers, copywriters, and stylists. The process is similar to imagining a fictional character for a novel or a film and then illustrating it or animating it. Angie evolves by interacting with fans online and the result is strangely real. She gets bored, cries and gets comments from fans like how is she is feeling etc. Angie isn't alone. Other virtual characters have sprung up such as Ling and Ayayi. They are so famous that Tesla and Ali Baba are in talks with Angie's creators for using them to advertise their products.
Source: Radiichina
Kids Fashion Is What Sells
When one thinks of fashion, it's usually about adults and women's wear. But the real market is children's wear. Statistics show that despite the pandemic, sales of childrenswear outperformed womenswear and menswear during the latter half of 2020. According to market research company Euromonitor, the sector outperformed womenswear and menswear in 2019, reaching almost $37 billion, representing a year-on-year increase of over 14%. In 2016 when China inaugurated its "two child policy", data from the National Bureau of Statistics showed that in 2019, there were around 250 million children under the age of 15. There's also "BM Style" – an online skinny fad – which has been on the rise. This may have impacted figures, as some smaller and petite adults are buying cheaper childrenswear. Not surprisingly, the social media market has exploded ensuring brands are rethinking their attitudes to children. For example, a photo of Chinese actor Rayza Alimjan breastfeeding her daughter on set went viral recently.
Source: jingdaily.com
Online Education Booms
Bilibili, a Chinese video-sharing website known for its anime, comics, and gaming-centric content, currently hosts nearly one thousand teachers as original content creators, including around 300 college tutors, experts and scholars, with knowledge-based content watched via this platform accounting for 45 percent of the total. Data from Douyin, China's version of TikTok, also attests to this trend – the video playback volume of education-oriented content on its platform soared by 74% last year, with 1.36 million comments many acknowledging the benefit they had derived. The report also states that 1,259 domestic colleges and universities have registered their official accounts on this platform. Among them, the accounts of Tsinghua University, Peking University, and National University of Defense Technology have the most followers. Experts say this rise in popularity of educational video resources can partly be attributed to the outbreak of COVID-19. For instance, Zhao Bin, a professor with Fudan University, started uploading his video lessons pre-recorded on Bilibili for the first, time last year when his students had to study remotely due to the pandemic.
Source: People's Daily
Preserving Culture
China plans to strengthen its protection and research of cultural relics with science-and-technology-led innovation over the next five years, Vice Minister of Culture and Tourism Li Qun said. The government recently approved guidelines on cultural relic protection and technological innovation during the nation's 14th Five-Year Plan, a blueprint for economic and social development formulated for 2021-2025. It has for the first time, incorporated technological applications into the conservation and research of cultural relics. Efforts will be made to undertake further research on archaeology and the origin of Chinese civilization, build national archaeological parks and promote high-quality development of museums. For this, the country will increase the number of research officers by 25 percent by 2025. Wu Yuanbin, an official of the Ministry of Science and Technology, said scientific and technological innovation has played an important role in protecting cultural relics over the years. China is currently home to 36 national archaeological parks, among which 11 are UNESCO World Heritage sites. The government said the country aims to build 10 to 15 more during the 14th Five-Year period.
Source: CGTN