A Guide To Contemporary China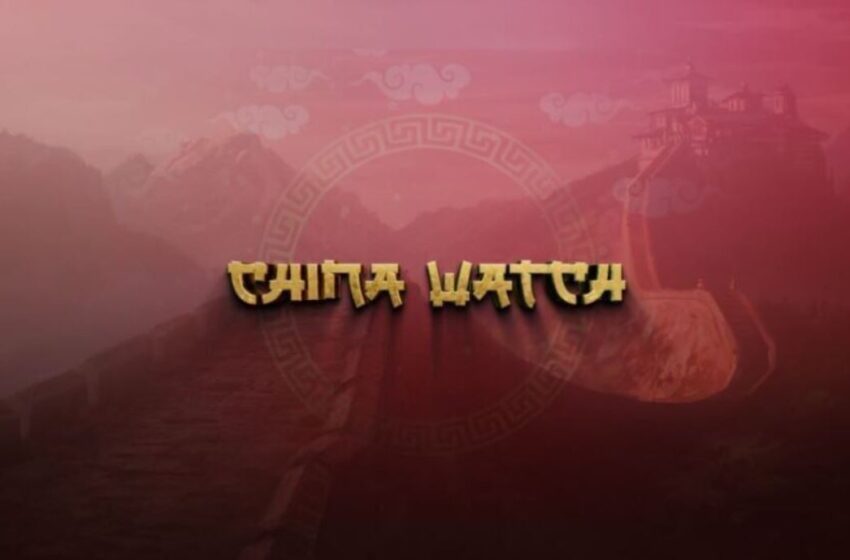 Shopping Abroad
China's young female luxury buyers are cutting down on shopping sprees at home, hoping international travel may soon resume, according to a new fashion consumer report. The country's luxury connoisseurs are largely concentrated in Shanghai, Beijing, Chengdu, and Shenzhen, New York-based market research agency LookLook said in its report. People in the Chinese fashion trade say the demographic aged 18-35 in the first and second-tier cities are considered "most influential" by the company's clients, that include luxury conglomerate Richemont and jewellery brand Tiffany & Co. Most Chinese buyers prefer shopping abroad — whether in person or through professional shoppers known as daigou — due to tax rebates and wider options.
Source: sixthtone.com
Rude Robot
A "rude robot" at Universal Studios Beijing has caused a firestorm on Chinese social media over the past few weeks. The reason: the robot Megatron, who plays a villainous character in the cartoons and movies, is rude. It chats with – and regularly mocks – almost every visitor who tries to take a picture with it. In one instance, it refused to take a picture with a visitor who gave it the middle finger. "Your gesture is too impolite. Haven't your parents taught you [to behave yourself]? Foolish guy, foul human! Go away, I don't want to take a picture with him." In other cases, Megatron has referred to tourists as "stupid human beings" or "come and serve me you idiots." Some have taken the jokes personally and formally complained.
Source: radiichina.com
Ancient Games
Ancient Xi'an in northwest China's Shaanxi province, capital of 13 dynasties, is hosting the National Games, not without reason. It has never been far from sports. Starting from the Zhou Dynasty (c. 11th century-771 BC) to the Tang Dynasty (618-907), the city has held many sports events. So at the national games spectators can expect to see sports like cuju, where a ball is kicked through an opening into a net. An ancestor of soccer, cuju first appeared in the renowned ancient Chinese historical work Zhan Guo Ce ('Strategies of the Warring States'), which described cuju as a form of entertainment among the public. Later, cuju was commonly played in the army for military training purposes, during the Han Dynasty (202 BC – 220 AD). Ancient jiaodi, a Chinese-style of wrestling, was performed by athletes wearing ox horns and wrestling with each other imitating wild oxen will also be seen, along with jiju – a forerunner to polo – and archery.
Source: China Daily
Ex-Convicts' Dreams
A new six-episode streaming drama is winning praise from netizens because of an unconventional topic – the lives of ex-convicts. The series, which is entitled See You Again, has become a hit on Chinese streaming giant iQIYI since its debut and has invited much discussion on Sina Weibo. Starring veteran actors Li Guangjie, Jiang Xin and Hu Jun, it tells the story of ex-convict Hu Guanglai, who regains hope for the future and his dreams of becoming a musician due to the help and influence of a community police officer. When that officer dies, Hu carries on Quan's work, offering a helping hand and advice to former prisoners like himself. Asked about the show, director Huang Wei said the series was about "giving these people special attention and helping them regain dreams that were gone."
Source: Global Times
Acrobatics Online
The Hebei Wuqiao Acrobatic Art School in the north, is looking to spread knowledge through an online acrobatic class. The school recently held an online class for trainees overseas as part of a three-month online program. It has been tailored for students in Laos and Cambodia and will see the participation of more than 10 acrobats. Focus will be on facial and eye expressions. "Acrobatic training generally uses face-to-face teaching and guidance because of the high requirements of physical movements and details involved," said Duan Yong, an official with the school. The training which will be in live streaming mode, will see five skilled acrobats demonstrate standard actions in front of multiple high-definition cameras, while teachers provide guidance on the spot. Wuqiao is considered the cradle of Chinese acrobatics and the performance style can be traced back some 2,000 years to the Han Dynasty (202 B.C.-220 A.D.). In 2006, Wuqiao acrobatics was listed as a state-level intangible cultural heritage.
Source: People's Daily
Manned Flight
The Shenzhou-13 manned spaceship sitting on a Long March-2F carrier rocket has been transferred to the launching area, the China Manned Space Agency (CMSA) said. This is the second crew that will be sent into orbit next week to continue assembling China's Tiangong space station. A female astronaut is also expected to be on board. The take-off is expected to be from the Gobi Desert in northern China in the early hours of October 16.
Source: Xinhua