A Guide To Contemporary China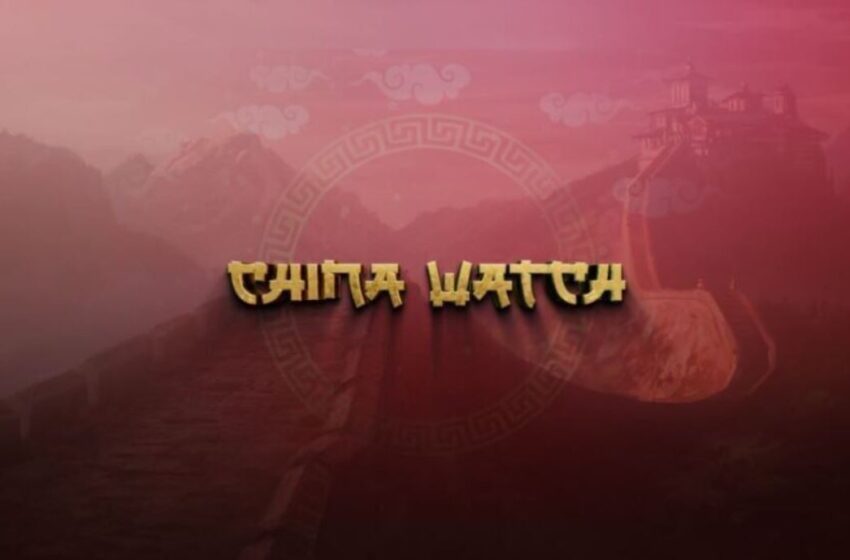 China Kills Covid-Positive Cats
Authorities in China's northeastern Heilongjiang province recently euthanised three cats owned by a COVID-19 patient after the pets also tested positive for the virus, The Beijing News reported. The cat owner was quarantined at a hospital in Harbin last Tuesday and had asked staff from her residential community to check on the pets. All the cats tested positive twice for the virus after undergoing anal swabs. Earlier this year, Chinese scientists had published a paper identifying at least 44 species, including dogs and cats, susceptible to contracting the coronavirus. So far however experts state that though animals in close contact with infected persons may contract the virus, there is no evidence they can transmit it to humans.

Source: Sixth Tone
Vloggers Reveal China's Royal Recipes
Technology is coming to the aid of China's millennials to create royal recipes from the past. Through vlogs or video blogs their efforts are an informative walkthrough China's millennia of food history. Amanda Li is a case in point. In her cooking video series entitled What Did the Ancients Eat she makes and shares unusual recipes. For instance, in an episode released in January 2020, she makes a noodle soup called bo tuo which was a typical breakfast dish for monks in the 5th to 6th century CE. Li currently has two million followers, but she isn't the only one. Another food creator, Chen Cheng, draws inspiration from some of her favourite childhood TV shows, such as the 2009 Hong Kong TV series Beyond the Realm of Conscience and the 2011 Chinese drama Palace to create royal dishes. Her most popular video is a recreation of a lotus pastry sampled by the royals and featured in the TV series.
Source: Radii China
Uygur Women Are 'Beautiful, Emancipated'
China's latest claim about the Uygurs is that Uygur women are so confident they have taken to social media. Gulmira Abliz is a case in point. Gulmira claims Uygur women used to be conservative, but in recent years increasing numbers of them in Xinjiang have been using social media platforms such as Douyin, Xiaohongshu and Bilibili to "highlight their beauty" or the "attractions of their hometowns." She claims this draws more followers from the region and elsewhere. But that's not all. Chinese media claim Uygur women are so emancipated that some of them are joining government. Earlier this year, Kurbannisa passed an exam to become a civil servant in the Yutian county culture and tourism bureau and in April, joined the fanghuiju campaign, in which civil servants are sent to grassroots communities to offer help to people from ethnic groups.
Source: China Daily News
Film Shows China Resisting US Aggression
China's hostility to the US has spilled over to the reel world. Delayed in August due to the pandemic, The Battle at Lake Changjin is finally showing in theatres. It brings together three heavyweight directors Chen Kaige (Farewell My Concubine), Dante Lam (Operation Red Sea) and Tsui Hark (The Taking of Tiger Mountain) as well as A-list actors. The move is a three-hour historical epic on the 1953 Korean war where China intervened on the side of North Korea. Propaganda-wise the film doesn't hold back. A report in the Global Times noted approvingly that the "soldiers had to fight against heavily equipped US marines while armed only with light weapons and without the clothing needed to keep from freezing to death." They did this because they knew that "pride can only be earned on the battlefield."
Source: Global Times
Fans Must Behave In A 'Reasonable Manner'
The Chinese Olympic Committee (COC) has called on fans to respect athletes' rights and avoid "improper behaviour" during the Winter Olympics. It said that individual fans exhibited extreme behaviour, including pushing and shoving in public areas such as airports. The committee said fans should follow their idols in a "reasonable" manner. "We hope that everyone can show full understanding toward this, and while showing your care about athletes as always, you should respect athletes' rights, reasonably follow idols and avoid inappropriate behaviour toward them." The statement comes in the wake of instances of celebrities being harassed by fans. The government does not want such behaviour to spread towards athletes.
Source: People's Daily
China Pushes Its Literature On BRI Nations
The Chinese government is going out of its way to leverage its soft power – literature. At the 2021 China International Internet Literature Week, which opened recently in Zhejiang Province, the Chinese Writers Association (CWA) released a report stating that Chinese online literature has exported more than 10,000 works overseas, of which more than 4,000 physical books have been authorised, more than 3,000 online translation works, and more than 100 million total users on multiple overseas reading platforms. Hu Bangsheng, member of the Party Group of the Chinese Writers Association and secretary of the Secretariat, said his country's online literature had reached a "critical stage of transformation" and all efforts should be made to promote China as a "cultural power." Interestingly, Chinese books are reaching BRI nations, notably Italy and some Arab states. Apparently, the books made available range from Chinese literature to (believe it or not), Beijing's success in alleviating poverty.
Source: Xinhua & Agencies