A Guide To Contemporary China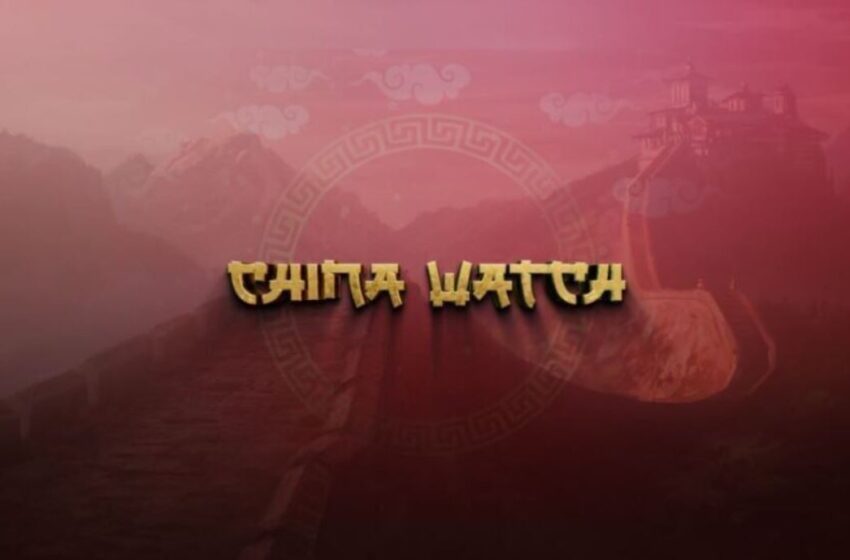 New Covid-19 cases, up from 25 a day earlier
Covid infections are on the rise with 46 new confirmed cases on Friday, including 31 locally transmitted cases, all in southeastern Fujian Province, according to the latest data from the National Health Commission. Several areas in and around Fujian have been classified as medium to high-risk areas for Covid-19. In addition, 17 new asymptomatic cases were recorded, while 369 asymptomatic patients remain under medical observation. This brings the number of confirmed COVID-19 cases on the Chinese mainland to 95,623, with the death toll remaining at 4,636 The total number of confirmed cases in Hong Kong are 12,152 with 11,867 recoveries, and in Macao 63 (63 recoveries).

Source: CGTN & Agencies
No 'Boys Love' On TV Allowed, Says Govt
China's broadcasting regulator is stopping the adaptation of danmei — or "boys' love" — novels into serials. "(We) should adhere to realism in producing works, resist deformed aesthetics and resist making profit in harmful ways," Zhu Yonglei, deputy director of the National Radio and Television Administration said. Originating in Japan, danmei with its focus on romance between male characters, has become one of China's most popular literary genres over recent years, attracting a massive reader base, especially women. In recent years, investors and production companies have flocked to adapt the novels into TV series. Currently, over 60 dramas adapted from danmei novels with high-profile actors — including one with acclaimed director Chen Kaige's son, Chen Feiyu, and another with star actor Fan Bingbing's brother, Fan Chengcheng — are either in production or scheduled for release over the coming months. But the portrayal of romance between its male characters is an anathema to the authorities and the government.
Source: Sixth Tone
Govt Censors Reactions To #Me Too Case Verdict
The #MeToo movement appears to have suffered a big blow as a court in Beijing dismissed the high profile civil case of Zhou Xiaoxun, citing that "the evidence submitted was 'insufficient' to prove sexual harassment." Zhou filed a lawsuit in 2018 against her former boss at China's national broadcaster CCTV, Zhu Jun, over allegations of sexual harassment. The harassment involved groping and kissing and allegedly occurred in 2014, when Zhou was an intern on Zhu's program. The verdict has China's netizens up in arms but the rhetoric on the Chinese internet does little to reflect this. Voices of support for this #MeToo case are believed to have been largely censored and muted across Chinese social media channels, especially on the Twitter-like microblogging platform Weibo. However, comments with a negative view of the accuser are among the most popular comments on relevant Weibo posts. "But Zhu Jun's career has already been damaged," reads the most upvoted comment.
Source: Radii China
Kid Shows On TV
One of the government strategies to encourage couples to have more children are kid shows on television. Recently Two TV series based on families with several children have been launched and both showcase the happiness of multiple-kid families. The TV dramas entitled Dear Parents and The Bond, were released online almost at the same time. Dear Parents follows Liu Biyun and Jiang Tianhuai, a husband and wife with two previous marriages behind them. Liu has two children with her ex-husband and Jiang has three with his ex-wife. The seven-member family lives under the same roof and draw closer as they deal with many problems. The Bond focuses on a family surnamed that has five children. The mother of the family dies when giving birth to the fifth son and the selfish father, who should be the backbone of the family, reveals his true colors. This is when the eldest son steps up to take the head of the family's role. Chinese state media say the series have been viewed more than 2 billion times on Tencent Video in total.
Source: Global Times
Elon Musk Lauds Potential For Self-Driving Cars
Tesla CEO Elon Musk sees huge potential in China for fully autonomous vehicles. He was speaking virtually at the 2021 World New Energy Vehicle Congress in Haikou, capital of South China's Hainan province. He said Chinese companies are the most competitive in the world, especially because some are very good at software, which is reshaping the auto industry from design and manufacturing to autonomous driving. The last is gaining momentum with startups like Momenta and Pony.ai. Carmaker SAIC is also working on autonomous vehicle solutions. Nio expects its autonomous driving staff members to number around 800 by the end of this year from 500 in August. Baidu's Apollo is offering pilot robotaxi services in Beijing, Shanghai as well as Changsha in Hunan province. The Beijing-based technology company said it expects users of its robotaxi services to hit 3 million in two to three years.
Source: China Daily