A Guide To Contemporary China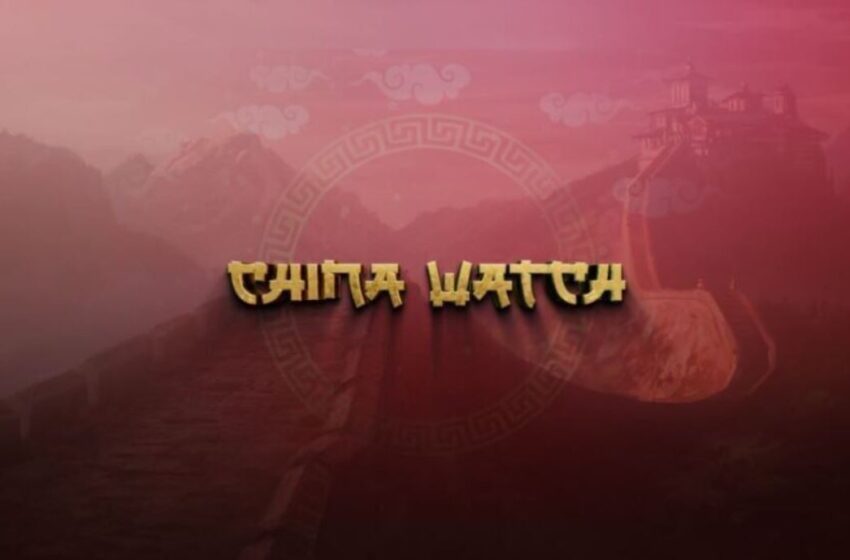 Shortage Of Skilled Workers
China has a problem – a possible shortage of skilled workers in the future. Research conducted by China's Ministry of Industry and Information Technology and Ministry of Education shows ten major fields of manufacturing will suffer from a shortage of nearly 30 million skilled workers by 2025. The problem will be particularly acute in the country where vacancies for skilled labourers are over twice that of job seekers applying. In response, the government has recently issued guidelines to initiate a campaign to train skilled workers. In a recently released document the government has specified 20 measures needed to improve workers skill sets. This will be done through perfecting relevant systems and policies, advancing vocational education, involving companies in skills training etc. For this government and state-tun corporations have issued electronic coupons which workers can use to receive training courses. Those who will be included are impoverished labourers, the unemployed, college graduates and staff members in companies.

Source: People's Daily
Promoting BRI Through Literature
China has found a new way to promote the Belt and Road Initiative (BRI) – through literature. Initiated by the Chinese Writers Association (CWA), the Literary Network of the Belt and Road, was established in Beijing on Sept 7 to introduce Chinese literature to the world and promote regular literary exchanges between China and other countries. Chinese media claims the Literary Network of the Belt and Road has enjoyed a "positive reception among literary organizations and writers in many countries." So far joining the network are 30 influential literary organizations from 35 countries – the United Arab Emirates, Pakistan, Palestine, the Philippines, Kazakhstan, South Korea, Cambodia, Laos, Malaysia, Mongolia, Myanmar, Nepal, Japan, Thailand, Turkey, Singapore, Indonesia, Iran, Jordan, Egypt, Morocco, Tunisia, Bulgaria, Macedonia, Poland, Russia, the Czech Republic, Romania, Serbia, Greece, Hungary, Dominican Republic, Cuba, Argentina and Chile – as well as 19 representative writers and translators from all over the world. The secretariat of the network is located in the CWA.
Source: China Daily
Idol Shows Axed In Bid To Curb 'Superfan' Culture
China's National Radio and Television Administration — the country's entertainment watchdog recently issued a notice to further rein in the idol entertainment sector. According to the announcement, idol survival shows are getting the axe, and no more will be made in the future. The administration also said that it would continue to crack down on celebrity culture and toxic fandom. The entertainment watchdog is especially concerned about fanquan which refers to highly organized fan groups loyal to their chosen idols. Most of the members of these fan groups — 81.6% — are millennials born after 1995, according to state-backed media Jiemian. Among them, nearly half are students with no stable income. Among the fanquan are those who are called sisbeing or "private life" fans. These fans do everything from stalking celebrities at the airport to chasing them in cars to much more. Earlier this summer, two obsessed fans of Chinese singer-actor Wang Yibo were arrested by Beijing police for illegally installing a tracking device on his car.
Source: Radii China
Blind Mountaineer Scales Mount Everest
Zhang Hong proved that the only disabilities that are there, are in one's mind. This Chinese blind climber successfully scaled Mount Everest, this year. The feat was all the more remarkable given that just seven years ago, Zhang had never climbed a mountain or even heard of Mount Everest. It wasn't scaling the summit though that was the tough part, the tougher part is the safe return to base camp. Many veteran mountaineers have struggled or lost their lives while attempting this. Statistics in 2019 show the tough odds. Nearly one in three mountaineers who attempt it fail and at least 11 people died on the mountain in that year. Coming to more positive statistics, in 2001, Erik Weihenmayer, an American, became the first blind person to stand atop the 8,849-meter summit. Since then, only two other blind climbers — including Zhang — have been able to reach the top.
Source: Sixth Tone
Rise Of 'Tech-Theatre'
Chinese dramatists are introducing a new trend into drama "tech-theatre." What this means is that dramas set in the future are becoming in vogue. The best example of this is Spectacle. Set in 2099, the work which looks a dramatic version of the Hollywood film Bladerunner tells the story of an AI scientist who tries to help his AI creations learn about human knowledge, wisdom, and more complex emotions such as love. The drama is a mixture of spectacle with flying humans and hi-tech buildings and gadgetry as the backdrop along with more traditional elements. Scenes of interacting with human beings often involve the show's audience. Director Yang Le says his "tech-theatre" venture took four years in the making and he went forward with it because he wanted people to reflect on the role technology is playing in our society at all levels.
Source: Global Times
Hosting The World Internet Conference
China has made no secret of the fact that it wants to be the internet capital of the world and that is one of the reasons it is pushing the fact that it is hosting the World Internet Conference The internet conference which is scheduled to be held from September 26 to 28 in Wuzhen, east China's Zhejiang Province will be held both online and offline this year. According to government statistics, nearly 2,000 representatives from governments, international organizations, industry associations, leading global enterprises, universities, and research institutes from over 80 countries and regions, will participate. New digital-technology trends such as 5G, AI, cyberspace governance and development, including data management, internet-enabled charity, poverty alleviation and global anti-pandemic efforts. The three-day event will also feature a global internet competition.
Source: Xinhua