A Guide To Contemporary China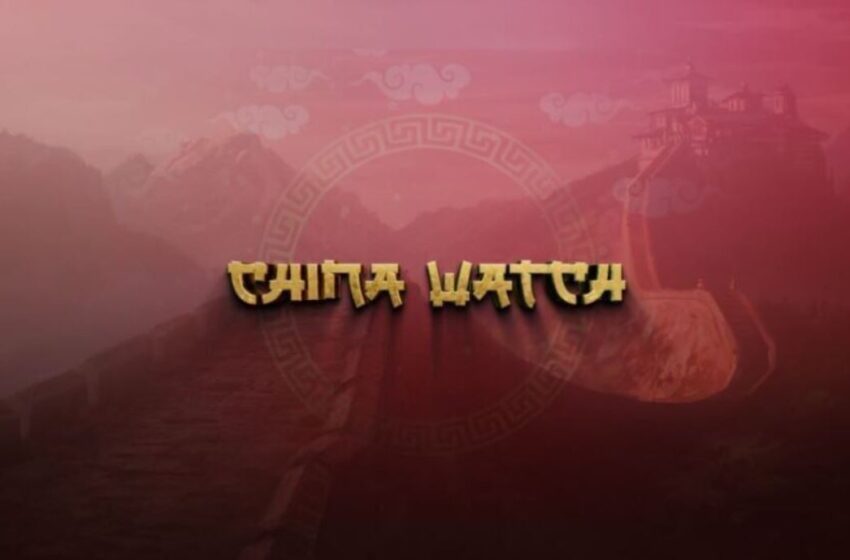 Beijing Bans Foreign Textbooks In Schools
The Beijing Municipal Education Commission has issued guidelines on textbooks, prohibiting primary and middle schools within its jurisdiction from using overseas teaching materials. Officials said the move aims to "highlight the political orientation, and reinforce teaching materials serving the state." In January 2020, China's Ministry of Education published textbooks-related regulations, calling primary and middle schools to stop using imported or self-published textbooks in their curriculum. "Textbooks can reflect the state's will and carry key questions of how to cultivate students and for whom to foster what kind of students," said officials justifying the move.

Source: Sixth Tone
Movies, TV Need To Depict Women Better
Women and women's issues seem to be dominating China's film and television shows. But is the content being provided really what the average Chinese viewer wants to see? The Beijing News conducted random surveys of 220 viewers and found that while audiences are very interested in women's representation, their demand for true expression of women onscreen is not being fulfilled. More than 50 per cent of those surveyed said in addition to presenting women's true attitudes towards life, discussing women's living dilemmas, and current social topics must be addressed. Statistics suggest that more than 50% of the audience which is female, is falling due to the failure of such programs to reflect their concerns
Source: Xinhua
Recycling Economy Is Now Driving Luxury
Traditionally, Chinese do not take well to the idea of recycling. It is considered unsophisticated habit, something that might bring bad luck. But young Chinese are embracing the notion of recycled fashion. This has been done by making the experience memorable. At Savvy Exchanger, a growing recycling chain in China, you can hear electronic music by some of the city's best DJs, you can drink cold beer, and you can view a wide range of stands with a variety of different purposes — vintage shops, used clothes booths, and eco-friendly clothes stands. The trend has hit the luxury markets too. Master Bao, a luxury products trading platform, saw 400% growth for its second hand luxury segment since early last year. Sales on another second hand luxury e-commerce platform increased 10 times over the last year..
Source: Radii China
Sportswear Brands Ride High On Patriotic Wave
Local media are claiming that the West's bid to ban Xinjiang cotton is backfiring, as the popularity of home made sportswear brands is soaring domestically. Chinese sports and fashion brand Li-Ning has posted record second-quarter results with revenue surging 65 percent year-on-year to $1.57 billion in the first half of 2021, while profits rose by a stunning 187 percent, according to the company's half-yearly financial report. Anta Sports Products posted an increase of 35-40 percent for the first half of this year in a preliminary report, and 361 Degrees predicted that its earnings will rise to 30 percent year-on-year in the six months ending in June. This trend coincides with the falling sales of Western brands. German sportswear brand Adidas, for instance, said its second quarter revenue for China, Hong Kong and Taiwan fell 16 per cent. Nike's second quarter sales in China of $1.97 billion was way below expectations of $2.25 billion.
Source: Global Times
'Progress On Human Rights'
China recently issued a white paper to elaborate on how its realization of all-round moderate prosperity represents comprehensive progress in ensuring universal human rights in China. The white paper said under the Communist Party of China (CPC) leadership, the Chinese people "completed the historic transformation from poverty to secure access to food and clothing, to a decent life, and finally to moderate prosperity." Moderate prosperity according to the document, is evident in all respects: a buoyant economy, political democracy, a flourishing culture, social equity, and healthy ecosystems; balanced development between urban and rural areas to the benefit of all the people. "China's realization of moderate prosperity serves as a solid foundation for human rights," the white paper said. "China's approach and experience have provided a distinctive path forward for human progress," it said.
Source: People's Daily
Did Ancient China Invent Golf?
Visitors to the Jiangxi Provincial Museum in eastern Jiangxi province may be surprised to learn that the game of golf has a Chinese forerunner dating back 900 years. The museum exhibits a "Brown Porcelain Ball" which has many similarities with golf, such as using a stick for striking balls, hitting balls into small holes, and being played on flat surfaces. The ball was unearthed in Jiangxi's Ji'an city, where the historical site of Jizhou kilns was located during the Song Dynasty (960-1279). According to the museum, the ball game originated from the Tang Dynasty (618-907) and was mostly played by people from Song to Yuan Dynasties. In 1282, a 32-chapter monograph was written about the "Brown Porcelain Ball", explicitly introducing the game including its history of development, playing courts, implements, numbers of players, rules and goals. The solid ball is similar in size to a golf ball, said Chen Zhichuan, keeper of historical ceramics relics at the Jiangxi Provincial Museum. "Given that Jizhou kilns' scale of production and its big market at that time, we could infer that the ball game was common among people in ancient China," Chen said.
Source: China Daily