A Guide To Contemporary China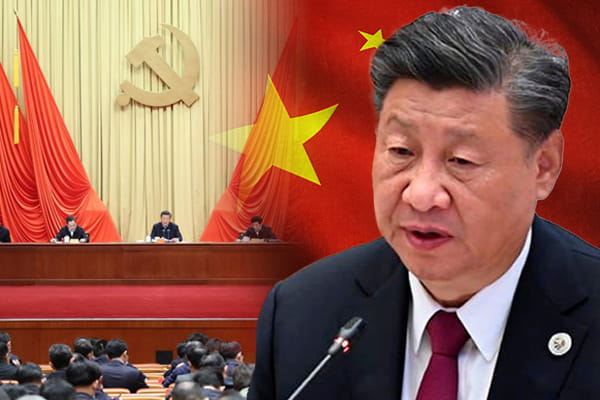 Delegation Of Arab-Islamic Foreign Ministers To Visit China
A delegation consisting of Arab and Islamic foreign ministers will visit China from November 20 to 21, Chinese Foreign Ministry spokesperson Mao Ning announced on Sunday. Members of the delegation include Saudi Foreign Minister Prince Faisal bin Farhan Al Saud, Jordanian Deputy Prime Minister and Foreign Minister Ayman Safadi, Egyptian Foreign Minister Sameh Shoukry, Indonesian Foreign Minister Retno Marsudi, Palestinian Foreign Minister Riyad Al-Maliki and Secretary General of the Organisation of Islamic Cooperation Hissein Brahim Taha. During the visit, China will have in-depth communication and coordination with the delegation on ways to deescalate the ongoing Palestinian-Israeli conflict, protect civilians and seek a just settlement of the Palestinian question, according to the foreign ministry.

Source: CGTN
China Criticizes Japan's Meddling In South China Sea
China's Defense Ministry on Thursday criticized Japan's attempts to meddle in the South China Sea, which is increasingly becoming a destabilizing factor in the Asia-Pacific region. According to a provision summary released by the Japanese Ministry of Foreign Affairs in early November, Japan is planning to provide coastal radar systems to the Philippine military, which will help improve its "maritime situational awareness" capability. Zhang Xiaogang, spokesman for the Ministry of National Defense, stressed that defense cooperation among relevant countries should not harm the interests of third parties or jeopardize regional peace and security. In recent years, he said, Japan has violated its domestic pacifist constitution, broken the exclusively defense-oriented strategy and continued to export weapons and equipment to foreign countries, moving farther and farther down the road of military expansion.
Source: China Military
China's National Political Advisory Body Holds Leadership Meeting
The 14th National Committee of the Chinese People's Political Consultative Conference (CPPCC), the country's national political advisory body, held its 11th Chairperson's Council meeting in Beijing on Friday. Wang Huning, a member of the Standing Committee of the Political Bureau of the Communist Party of China Central Committee and chairman of the CPPCC National Committee, presided over the meeting and delivered remarks. Wang called for continuous efforts to promote ethnic unity, rally people's support, and pool political advisors' wisdom and strength in improving people's lives. He also urged national political advisors to address important environmental issues, take an active part in promoting cross-Strait integration and advise on the development of the financial sector. The meeting also heard reports on the supervision work done in 2023 and how proposals raised at the first session of the 14th CPPCC National Committee were handled.
Source: Xinhua
Don't Politicize, Weaponize Trade Issues, Says Xi At Apec
President Xi Jinping reiterated his opposition to any attempt to politicize, weaponize or impose security implications on economic and trade issues while addressing the 30th Asia-Pacific Economic Cooperation (APEC) Economic Leaders' Meeting in San Francisco on Friday. Xi also emphasized the need to promote exchanges and cooperation in the sector of science and technology, and work together for an open, fair, equitable and non-discriminatory environment for scientific and technological progress. The meeting was chaired by US President Joe Biden and was attended by leaders and representatives of 21 economies in the Asia-Pacific region. A leaders' declaration was adopted at the meeting. Xi said that since the establishment of mechanisms of the APEC Economic Leaders' Meeting, the regional forum has always stood at the global forefront of openness and development. As the world economy faces multiple risks and challenges, Xi said the APEC economies should work together to meet global challenges and fully deliver on the Putrajaya Vision of building an open, dynamic, resilient and peaceful Asia-Pacific community.
Source: China Daily
Apple's Chinese Manufacturer Reportedly Shifts Investment From India To Vietnam
Luxshare, one of Apple's largest Chinese component and finished product makers, is shifting its new investment of $330 million to Vietnam from India, where it failed to expand its business, according to media reports. Chinese experts said that the shift indicates the rising protectionism of the Indian market against foreign investors, particularly those from China, which will affect the supply chain integrity of Apple in India and shatter the confidence of other investors in the South Asian market. After several failed attempts to expand its operations in India for nearly three years, Luxshare decided to shift a new investment of $330 million to Bac Giang in Vietnam, Indian media outlet Business Standard reported on Thursday. The license for the investment was cleared last week by the Vietnamese government. This raises its total investment in Vietnam to $504 million, the report said. The Chinese technology company will make diverse products ranging from cables for smartphones and communications equipment to touch phones and smartwatches in the country, according to the report.
Source: Global Times
China Ready To Enhance BRI Cooperation On Disasters, Emergencies: Vice Premier
Chinese Vice Premier Liu Guozhong addressed the 2023 Belt and Road Ministerial Forum for International Cooperation in Disaster Risk Reduction and Emergency Management in Beijing on Thursday. Liu, also a member of the Political Bureau of the Communist Party of China Central Committee, said that China is ready to work with all parties to improve the Belt and Road international cooperation mechanism for disaster risk reduction and emergency management, as well as deepening practical cooperation on disaster prevention and control, joint rescue, scientific and technological innovation and personnel training. China has been actively promoting the modernization of its emergency management system and capabilities, thus effectively ensuring the safety of people's lives and property. It will accelerate the establishment of a major safety and emergency response framework, and work to ensure high-level safety services to serve high-quality development, Liu added.
Source: China.org.cn