A Guide To Contemporary China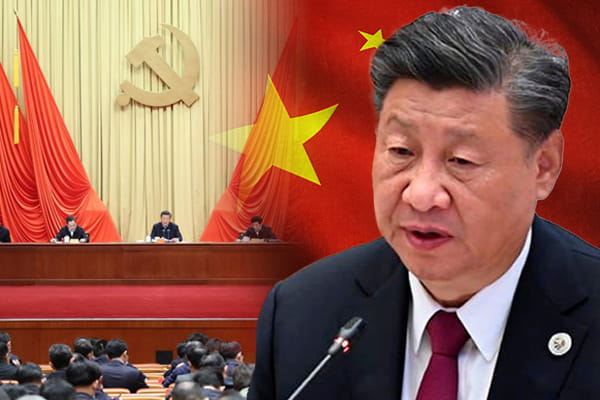 'Taiwan Independence' Biggest Challenge To China-U.S. Ties
The greatest challenge to China-U.S. relations is "Taiwan independence," Chinese Foreign Minister Wang Yi has said. Wang, a member of the Political Bureau of the Communist Party of China (CPC) Central Committee, made the remarks while meeting U.S. National Security Advisor Jake Sullivan in Washington, D.C. on Friday. "Taiwan independence" is the most severe threat to peace and stability in the Taiwan Straits, which must be resolutely opposed and reflected in concrete policies and actions, Wang told Sullivan. The two sides have agreed to work towards setting up a meeting between the two countries' leaders in San Francisco and conducted substantive and constructive strategic communication on bilateral relations, high-level exchanges, the Palestinian-Israeli conflict and other international and regional issues of common concern, according to CGTN.

Chinese Netizens Mourn The Death Of Li Keqiang
The death of Li Keqiang, who served as China's premier for a decade until March this year, found a spontaneous outpouring of grief in Chinese social media till the censors kicked in. The 68-year-old died of a heart attack on Friday. People posted videos of the time he promised China would remain open to the outside world. They shared photos of him, standing in ankle-deep mud, visiting victims of a flood. They even noted the economic growth target for the first year of his premiership: 7.5 per cent. People praised Li more for what he stood for and said than for what he was able to accomplish under Xi Jinping, who drove economic policymaking during Li's period in office. The grief over his passing reflected the public's sense of loss for an era of reform and growth that has been abandoned. A post that was widely circulated said many Chinese saw themselves in Li — people "who have struggled over the past decade but have gradually lost ground".
Online Outrage Over China Spring Festival Holiday Schedule
The 2024 Spring Festival holiday schedule released by the government earlier this week has sparked heated discussion on Chinese social media due to the exclusion of the Chinese New Year's Eve. On Wednesday, the State Council announced that the Spring Festival holiday of 2024—the traditional Chinese festival for family reunion—will last eight days, from February 10 to 17. There was immediate discontent and outrage on Weibo, with the hashtag 'NoHolidayOnNewYear'sEve' logging 1.28 million reads in just 30 minutes. Some netizens questioned whether it should be seen as a lack of consideration, especially for those who don't live with their families. One post called the holiday arrangement "completely soulless… calculated by an AI machine without any human touch".
China To Expand Meal Services For Elderly
China plans to offer nutritious, affordable and accessible welfare meals for seniors to support elderly care at home and improve their well-being. "Meal assistance services have become common needs for the elderly," Tang Chengpei, vice-minister of civil affairs, told a news conference in Beijing earlier this week. Tang said that the number of seniors of advanced ages, or those without family around, has continued to increase. As of last year, China had more than 280 million people over the age of 60. Some are unable or reluctant to cook three meals a day for themselves. Some pilot programs involve the opening of community canteens for the elderly that offer affordable and nutritious meals at home. An action plan to promote the development of meal services for the elderly was released recently to expand such services nationwide in a convenient and sustainable way, Tang said. "It is not a free meal but an affordable and accessible service," Tang said, adding that regional governments are encouraged to offer subsidies.
China Sends Its Youngest-Ever Crew To Space
China has launched its youngest-ever crew for its orbiting space station as it seeks to put astronauts on the moon before 2030. According to the China Manned Space Agency, the average age of the three-member crew is the youngest since the launch of the space station construction mission, state broadcaster CCTV earlier reported. Their average age is 38, state media China Daily said. The trio — Tang Hongbo, Tang Shengjie and Jiang Xinlin — will replace a crew that has been on the station for six months. Tang is a veteran who led a 2021 space mission for three months. The new crew will conduct experiments in space medicine, space technology and other areas during their mission and will help install and maintain the equipment inside and outside the station, the agency said. China's first manned space mission in 2003 made it the third country after the former Soviet Union and the U.S. to put a person into space using its own resources.