A Guide To Contemporary China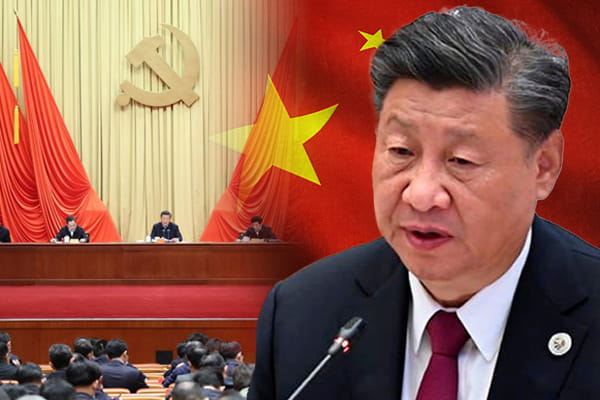 Wang Yi's Foreign Project Priority Ignites Outcry Amongst Chinese Netizens
On October 18, Chinese Foreign Minister Wang Yi stated during a press conference, "Look at who can build more roads, railways, bridges for developing countries, and who can construct more schools, hospitals, and sports facilities for the low-income people. We have the confidence and the foundation for this." The Chinese foreign minister's recent statement has sparked a wave of public sentiment by netizens across various Chinese social media platforms. Many citizens are expressing their concerns about domestic issues, such as housing loans, car loans, soaring prices, exorbitant healthcare costs, unaffordable burial plots, and the need for accessible, free healthcare for all. These sentiments reflect a growing sentiment that some organisations may not be prioritising the welfare of ordinary people. Calls for better treatment of domestic citizens and more comprehensive support for local communities, like the construction of sports facilities and parking areas, highlight the strong desire for a focus on domestic well-being and development. The comments collectively underscore the need for addressing pressing issues within the country, making the welfare of citizens a top priority.

Source: Weibo
China's Special Envoy Pledges To Push For De-Escalating Palestine-Israel Tensions
China's special envoy on Middle East affairs has been busy working with the international community to work on a ceasefire and buy more time for humanitarian assistance. At the invitation of the Egyptian government, Zhai Jun, special envoy of the Chinese government on the Middle East issue will attend a summit on the Palestinian question held in Cairo, according to China's Ministry of Foreign Affairs on Friday. The summit will bring together world leaders including the Palestinian President, Jordanian King and United Nations Secretary-General Antonio Guterres to discuss the escalating war, Reuters reported. Zhai arrived in Doha and respectively spoke with Russia's Deputy Foreign Minister and Special Presidential Representative for the Middle East and Africa Mikhail Bogdanov and Qatar's Minister of State at the Ministry of Foreign Affairs Mohammed bin Abdulaziz bin Saleh Al-Khulaifi on Thursday.
Source: Global Times
Ministry Slams US Fabrication Of Non-Existent 'Chinese Military Threat'
The US is shifting blame, hyping and fabricating the non-existent "Chinese military threat," which is a premeditated attack and smear against China, with undisclosed political motives behind it, said Zhang Xiaogang, spokesperson for the Ministry of National Defence. China firmly opposes this and has lodged solemn representations with the US, Zhang said in response to US defence officials' claims about "provocative actions" by China's military aircraft over the East China Sea and South China Sea. During a press conference held by the US Department of Defence on Tuesday, US defence officials accused China of conducting a "centralised and concerted campaign of harassment of aircraft" against the US and its allies in the airspace over the East China Sea and South China Sea since 2021. Zhang said in a statement on Friday that the root cause of the maritime and aerial security issues between China and the US lies in the fact that US military ships and aircraft have come from afar to provoke and stir up trouble at China's doorstep, conducting long-duration, large-scale, and high-frequency reconnaissance harassment in China's surrounding maritime and aerial areas.
Source: China Military
'China Will Build A High-Level Energy Partnership With Russia'
China is willing to work with Russia to build a high-level energy partnership and enhance the resilience of energy industry and supply chains, in order to contribute to the long-term, healthy, stable and sustainable development of the global energy market, President Xi Jinping said on Thursday. In a congratulatory letter to the fifth China-Russia Energy Business Forum, Xi called on the two countries to make greater contributions to build a global partnership for clean energy cooperation. With joint efforts over the years, China and Russia have built up all-around, wide-ranging, in-depth and high-level energy cooperation, Xi said. This has served as a good example of China-Russia pragmatic cooperation based on equality and mutual benefit, and has played a positive role in ensuring energy security and sustainable development for the two countries and the world, he said. Russian President Vladimir Putin, who has just wrapped up his visit to China, also sent a congratulatory letter to the forum.
Source: Ecns
China's Draft Patriotic Education Law Highlights Bolstering Cultural Confidence
Chinese lawmakers are considering placing more emphasis on cultural education in a draft patriotic education law. The draft law, aimed at promoting the spirit of patriotism in the country, was on Friday submitted to the National People's Congress Standing Committee for its second reading. The draft adds provisions that patriotic education should promote the inheritance and development of fine traditional Chinese culture, carry forward core socialist values, and advance the development of a socialist culture with Chinese characteristics. Patriotic education should help the people build up cultural confidence and make them more capable of building modern Chinese civilization, according to the draft. In terms of implementation, the draft emphasizes the utilization of cultural relics, museums, libraries and major festivals, among others, in patriotic education. The draft also stresses the importance of integrating promotion of the spirit of patriotism with the country's opening up. It says patriotic education should respect the history and cultural traditions of other countries and draw inspiration from all of human civilization's outstanding achievements.
Source: China.org.cn
China's BRI media outlets will combat 'fake news' with facts
An information war is taking place by certain countries against the BRI said media representatives from countries involved in the Belt and Road Initiative (BRI). Speaking to Chinese local media, Mushahid Hussain Syed, chairman of Islamabad-based think tank Pakistan-China Institute, said that media representatives from BRI nations needed to combat this information war by stepping up efforts to inform people about the achievements and related policies to enable the BRI to further support economic and social development in those countries. "The false information on the BRI can only be countered with facts, he said. Pavel Negoitsa, general director of the Russian newspaper Rossiyskaya Gazeta agreed and said media outlets had a professional obligation to expose fake news about the BRI, which has been "deliberately made up" to prevent others from joining the initiative.
Source: China Daily