A Guide To Contemporary China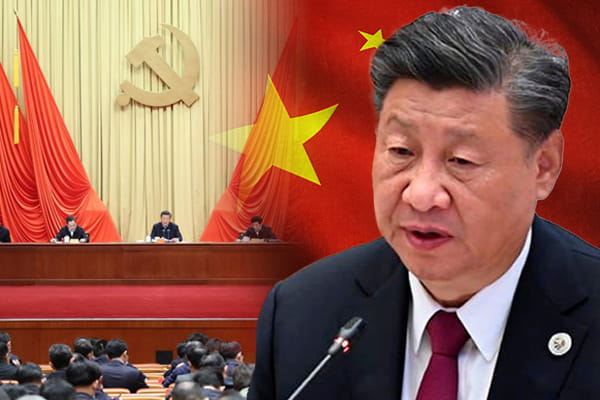 China Sanctions US Firms On Taiwan Arms Sales
Chinese Foreign Ministry spokeswoman Mao Ning announced on Friday sanctions on two companies in the United States involved in Washington's constant arms sales to the Taiwan region, in a resolute move to safeguard China's national sovereignty and territorial integrity. The first company, Lockheed Martin, St. Louis, MO, was directly involved as the principal contractor in the US government's $500 million worth of arms sales to Taiwan on Aug 24. The second is Northrop Grumman, which has been frequently engaged in Washington's sales of arms to Taiwan, she said. "China has decided to impose sanctions on these two above-mentioned US defence corporations in accordance with the Anti-Foreign Sanctions Law of the People's Republic of China," Mao said at a regular news briefing in Beijing. Recently, the US has been providing advanced weaponry to Taiwan through different ways such as arms sales, military assistance and loans. Last month, US President Joe Biden's administration approved the first-ever US military transfer worth $80 million to Taiwan under a program for sovereign states, eliciting strong dissatisfaction and opposition from Beijing.
Source: China Daily
PLA Conducts Blitz Drill Led By Aircraft Carrier Shandong Around Taiwan
The Chinese People's Liberation Army (PLA) has seemingly wrapped up its five-day blitz exercise around the island of Taiwan, which analysts said on Saturday was characterized by its large scale, joint operations and short duration in what could be a new tactic. A number of PLA Navy warships including the aircraft carrier Shandong operated in the West Pacific to the southeast of the island of Taiwan from Wednesday to Thursday, before sailing through the Bashi Channel to the south of the Taiwan island and returning to the South China Sea from Thursday to Friday, according to a Friday press release from Japan's Ministry of Defence Joint Staff. During its voyage, the Shandong hosted about 40 fighter jet sorties and 20 helicopter sorties, the Japanese release claimed. The return of the carrier group came after the defence authority on the island of Taiwan said on Monday that it spotted the Shandong aircraft carrier group entering the West Pacific from the South China Sea via the Bashi Channel on that day, and according to another press release from Japan's Ministry of Defence Joint Staff on Wednesday, the carrier group consisted of the aircraft carrier Shandong, two Type 054A frigates, two Type 052D destroyers and a Type 901 replenishment ship.
Source: Global Times
Chinese Embassy Condemns UK For Hyping Up 'Chinese Spies' Allegations
The Chinese Embassy in the United Kingdom (UK) on Friday strongly condemned the hyping up of the so-called "Chinese spies" by the UK side. In a statement, the spokesperson for the mission called the allegations "groundless" and said that they had issued a demarche to the UK side. The spokesperson added that British politicians had reached a "point of hysteria" when it came to China and stated, "I would like to make it clear to the UK side that China will never accept its unfounded attacks and slanders. If the UK still wants to cooperate with China, it must immediately stop this political farce, which is even detested by people here in the UK." The statement comes after the Sunday Times recently disclosed that the UK police arrested two men in March, including a Parliament researcher who was charged of spying for China. In a statement released by his lawyers, the man said he was "completely innocent" and felt "forced to respond" to the accusations.
Source: China Military
'China Ready To Work With G77 Members To Open New Chapter In South-South Cooperation'
Li Xi, a member of the Standing Committee of the Political Bureau of the Communist Party of China (CPC) Central Committee, said Friday that China is ready to work with Group of 77 (G77) members to open a new chapter in South-South cooperation in quest for greater development through stronger solidarity. Li made the remarks while attending the Summit of the Group of 77 and China in Havana of Cuba as the special representative of Chinese President Xi Jinping, expressing China's willingness to work with G77 members to build a Global South community with a shared future, and usher in a new era of common development. "At the same time, however, unilateralism and hegemonism are becoming rampant. Some countries are resorting to such practices as unilateral sanctions, decoupling, and disruption of industrial and supply chains, seriously undermining the legitimate development rights and interests of developing countries and our space for development," said Li, stressing that developing countries widely expect to enhance solidarity and cooperation, and make efforts to make global governance more just and equitable.
Source: Xinhua
China To Update Foreign Permanent Resident ID Card From Dec. 1
China will issue a new version of the foreign permanent resident ID card starting from Dec. 1, which will facilitate card holders' handling of their personal affairs online, according to the National Immigration Administration (NIA). Holders of the new card will be able to handle personal affairs, such as travel, daily consumption and financial affairs through online platforms, the NIA said at a press conference on Friday. The new version of the foreign permanent resident ID card will appear in a new design and will apply more advanced anti-counterfeit technologies. After Dec. 1, the current foreign permanent resident ID card will still be valid within the effective period, and card holders can apply for the new version in due course. The issuance of the new version of the foreign permanent resident ID card aims to bolster the country's high-level opening up and improve the informatization level of foreigners' management services, the NIA said.
Source: People's Daily
Government Eases Burden On Student Loans
Chinese authorities have decided to raise the annual government-subsidized loan amount students can apply for and adjust the interest rate to alleviate the burden on college graduates from families with financial difficulties. Starting from the fall semester of 2023, undergraduates can borrow up to 12,000 yuan annually in state loans while graduate students can borrow up to 16,000 yuan annually, according to a circular issued by China's Ministry of Education and four other departments on Tuesday. Previous limits were 8,000 yuan and 12,000 yuan, respectively. Government-subsidized student loans are available to full-time college students from economically disadvantaged families and are aimed at helping such students cover study and living expenses during their school years. Students who have already applied for such loans are eligible for the new measures, according to an official from the Ministry of Education.
Source: CGTN